This sad but inspiring story helps explain how Christianity and other absolutist religions effortlessly perpetuate, and how many, many people too often grievously suffer in the process.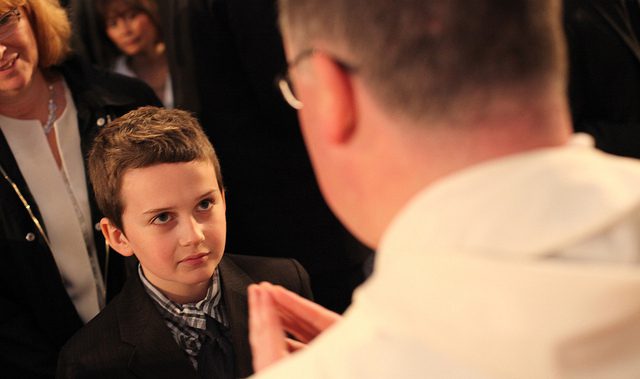 The hero of the story is Denis Ryan, a modest ex-cop from the state of Victoria in Australia, who 50 years ago had the temerity to try and bring to justice a sex-abusing Catholic monsignor named John Day, who allegedly had been busy for years molesting altar boys and Catholic school girls in the area.
It turns out that Ryan's superiors in his local Mildura police department were all devout Catholics (the "Catholic mafia," he called them) — some close friends of monsignor — who were loathe to arrest and possibly tarnish Msgr. Day's ostensibly "good name" as the area's top Catholic prelate. Of relevance here, note that the term "monsignor" means "my lord," which is how Catholic children everywhere are raised to revere anyone with that honorific. You can see the problem if the "lord" is a cad.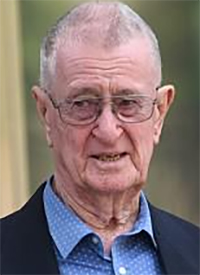 'Three Catholics having a chat'
In a book he subsequently wrote about the case, Ryan referred to his sandbagging superiors as "three Catholics having a chat." Recommending no further investigation of Day, they told Ryan:
 "It is monstrous to put a man on his trial after such a lapse of time," the investigators said. "How can he account for his conduct so far back? No man's life would be safe if such a prosecution were permitted. It would be very unjust to put him on trial."
Sounds eerily liked the conservative push-back against sexual-assault accuser Christine Blasey Ford at Brett Kavanaugh's U.S. Supreme Court nomination hearings.
Ultimately, Ryan was railroaded out of the department and career he loved when he refused to end and bury his investigation, which included interviews with 12 separate victims of Day's debaucheries. The ouster cost him his pension and marriage, and he ended up in a job packing and shipping citrus fruit. Today, he is an 84-year-old retiree surviving solely on the Aussie equivalent of Social Security.
Vindication — 50 years later
It wasn't until 2017 that secular justice finally vindicated Ryan, if not healed Msgr. Day's countless innocent victims, after Australia's Royal Commission issued its final report titled "Institutional Responses to Child Sexual Abuse."
"Tens of thousands of children have been sexually abused," the report stated, "[in] almost every type of institution where children reside or attend for educational, recreational, sporting, religious or cultural activities. … It is not a case of a few 'rotten apples.' Society's major institutions have seriously failed."
After the report was publicly released and the validity acknowledged of the evidence Ryan compiled in his original 1973 investigation against Day, the Victorian government announced it would present Ryan with a "substantial" sum to ease his final years and at least partially make restitution for the official injustices previously inflicted upon him, according to a Washington Post report in 2017.
The Royal Commission verified Ryan's claims that he had been forced out of his department due to his investigation into Day's activities:
"We have no doubt … everyone in the [police department's] chain of command appears to have fallen into line" against Ryan and his investigation.
What vindication?
Ryan acknowledges his ordeal was difficult but tries to keep it in perspective even as he continues to be afflicted with nightmares.
"I don't think I'll ever feel vindicated. It'll never leave my mind." he said, explaining why he still has nightmares. "I just think of the victims. They suffered so much more than me."
Ryan's long torment began with a 1971 meeting with a nun and a teaching principal at a local Catholic college. Both concurred they believed that a 17-year-old co-ed eight years earlier had been fondled by Day in his car on five separate occasions.
"I've known about Monsignor Day's behavior for some time now," the nun reportedly told Ryan, according to the Royal Commission report. "It runs contrary to my vows of silence to say this to you, and I will never repeat what I have said from this moment forward."
This palpable fear and moral anxiety in the devout is how such faith-connected crimes go unpunished and grow forgotten.
Each victim named another
Ryan interviewed the girl, who identified another victim, who identified another, and so on until he had spoken with 12 young victims of the monsignor's callous, illegal assaults. He took his findings to the superintendent of police, who ordered him to drop the investigation, and a top inspector recommended that charges not be filed. Day was given a transfer he could not abide because his daughter, for health reasons, needed to stay in Mildura, so he was effectively forced to resign. Msgr. Day was transferred to a new post far from Victoria where the congregation and community were ignorant of any evidence against him. He died there in 1978.
Afterward, Ryan carried on best he could, living a modest and quiet life, according to friends.
A dangerous idea
He told Australian Broadcasting this year that the injustice of the Day case sprang from an irrational excess of deference to religion at the expense of the populace. He said his police department in 1973 chose to protect "a cathedral and not the people of Victoria that they'd sworn an oath to protect."
And we should not forget what they were really protecting: a dangerous, invented idea that an invisible, omnipotent being must rule our lives through fallible — and too often evil — human beings who supposedly are privileged to carry out it's will.
Perish the thought.
Fear of upsetting such religious assumptions has enormously retarded progress in human history and, as we can see with this story, retards it still.
(Read more about this sad tale in articles here, here, and here.)
Please sign up (top right) to receive Godzooks posts by email, Facebook or Twitter.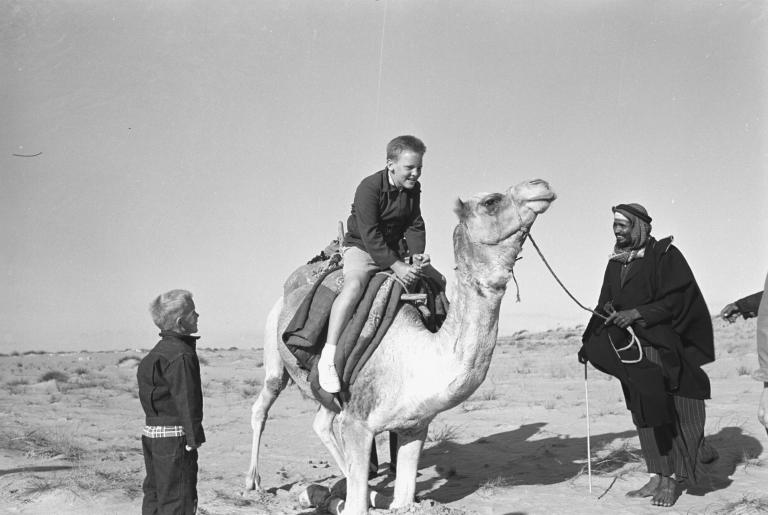 Christmas Special!
The Kindle version of my memoir — 3,001 Arabian Days — will be available for special prices starting today, Dec. 23, on Amazon.
$0.99 — Today
$1.99 — Monday, Dec. 24
$2.99 — Tuesday, Dec. 25
$3.99 — Wednesday, Dec. 26
$6.99 (regular price) — Thursday, Dec. 27
Reader review:
"Author Snedeker's wit and insights illuminate the book's easy narrative. His journalistic style faithfully recreates the people, places and events, and keeps the story crisp and moving from one chapter to the next. More than a coming of age story, 3,001 Arabian Days is a moving tribute to the intricacies of family, a celebration of Saudi Arabian culture, and a glimpse into a time gone by, but whose shadowy specter you can still almost reach out and touch." — Mark Kennedy