Why is Donald Trump still running the country, when more than two-thirds of Americans, including more than half of the president's strongest supporters, don't believe anything he says anymore?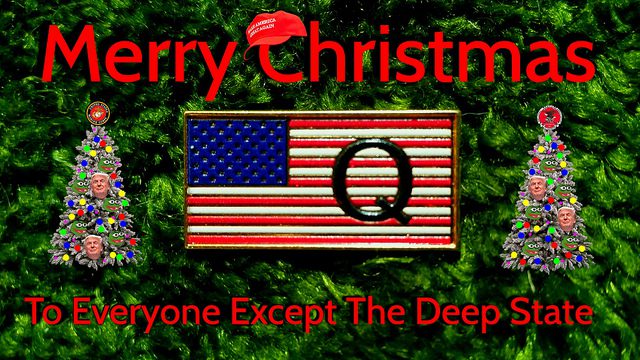 The answer? The GOP is generally fine with the lying.
All things being equal, you'd think a general lack of trustworthiness would be a deal-breaker for Americans' continued bipartisan support of our president, wouldn't you?
But no.
70 percent are skeptical
According to the Washington Post's regular Fact Checker poll, whose final 2018 newsletter report was published in late December, more than 70 percent of all Americans, including about 56 percent of Trump's own supporters, believe the president's most prominent public claims are objectively false. By political party, 65 percent of Republicans think the Mr. Trump constantly dispenses falsehoods, while 80 percent of Democrats do. Even among hard-core Fox News watchers, 67 percent don't believe their president, and that skeptical proportion rises to 79 percent among folks for whom Fox is not a major news source.
That's a disheartening majority of skepticism that our president is giving us anywhere near a straight story about anything.
In its latest survey, the Post's Fact Checker asked respondents whether they believed these presidential pronouncements, among others, that:
U.S. Steel had announced plans to build six more plants.
Democrats had signed an "open borders" bill.
Millions of illegal votes were cast in the 2016 presidential election.
None are true.
Fact Checker reports 7,546 official lies from Trump thus far during 700 days in office, not counting the whoppers he told in his campaign before he was elected. In October 2018 the president made 1,205 false or misleading claims as he stumped for GOP candidates, averaging about 39 a day, a total outpacing that of the first eight months of his presidency. His record day of mendacity was Nov. 5, the day before the midterm elections, when he tossed out 139 false or misleading claims, following 130 on Nov. 3, a close second.
Summarizing, the Post hopefully concluded:
"In short, Trump has avalanched the country with false claims — but the American people aren't buying them."
The MAGA hats remain
Still, The Donald remains firmly ensconced in the Oval Office (if increasingly under siege), and his tens of millions of aficionados still proudly wear their red MAGA (Make America Great Again) hats and airs of resentment.
Underscoring the unprecedented craziness of recent presidential mendacity, the Post reported:
"Just to illustrate how hairy things have become, take the month of October 2018. Trump made 1,205 false or misleading claims — an average of 39 a day — as he barnstormed the country for Republican candidates in the midterm elections. The October total alone surpasses the first eight months of Trump's presidency. We also have a new champion-day for most false or misleading claims. Not surprisingly, it was Nov. 5, the day before the midterm elections. Trump held three campaign rallies and racked up 139 false or misleading claims. The runner-up was not far behind, with 130 claims on Nov. 3."
The good news is that Fact Checker polling indicates some 60 percent of Americans believe the truth conclusions of fact-checking organizations over Trump's.
Fact Checker in tandem with the Post this month released its most-popular list of fact-checks for the year, and No. 1 was the Four Pinocchio tabulation on the Trump administration's tsunami of untruth regarding the purposeful dismembering of undocumented immigrant families. Read "The Most Popular Fact Checks of 2018" here.
The latest Fact Checker survey, to control for skewing variables in results, included 18 pairs of opposing statements for respondents to answer — but not identifying who made them. Eleven statements were false claims by Trump, four were false Democratic assertions, one a true claim by the president, and two others generic factual statements.
For some reason, Democratic deceits were more readily believed by respondents than those from the president, the poll showed.
'Flat-out false'
Fact Checker noted the irony that whereas Trump coined the "fake news" meme, poll respondents viewed the president as "distinctly inaccurate" compared to other pols. Half of Americans believe Trump regularly makes statements that are not only clearly misleading but "flat-out false" compared to other politicians or even the mainstream media.
The president's ability to survive his own forked tongue may have something to do with changing attitudes of Republicans toward truth.
A 2007 Associated Press-Yahoo poll showed that Republicans and Democrats at the time held similarly negative views toward official lying — 71 percent of GOP members believed honestly was "extremely important" in presidential candidates. The same view was then similarly held by Democrats (70 percent) and to a lesser degree Independents (61 percent). However, the new 2018 Fact Checker/Post poll shows that while Democrats and Independents now retain their same numbers from more than a decade ago, only 49 percent of Republicans do — a startling drop of 22 percent.
In answer to a question on this month's new Fact Checker/Post poll, 41 percent of Republicans say official lies are sometimes acceptable "in order to do what's right for the country."
Notably, the poll reveals that only 25 percent of Democrats and 26 percent of Independents feel the same way.
Please sign up (top right) to receive Godzooks posts via email, Facebook or Twitter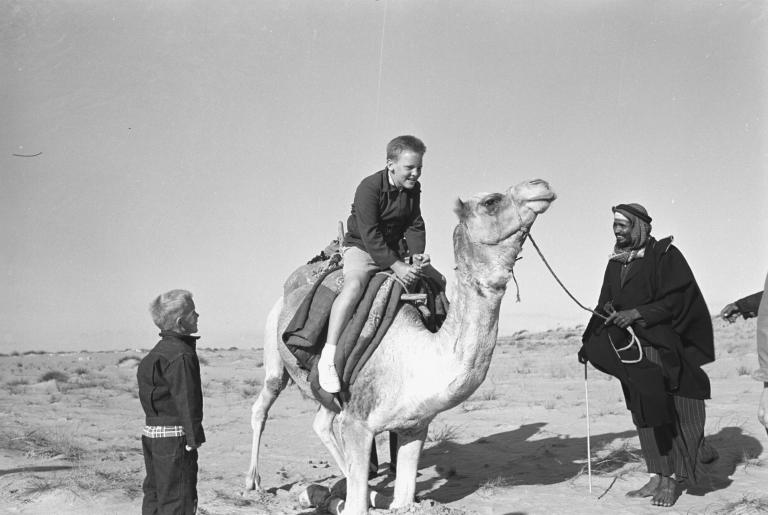 Available on Amazon!
FYI, my new memoir — 3,001 Arabian Days — is now available in paperback and ebook formats on Amazon, here. It's the story of growing up in an American oil camp in the Saudi Arabian desert from 1953-1962.
Reader review:
"Author Snedeker's wit and insights illuminate the book's easy narrative. His journalistic style faithfully recreates the people, places and events, and keeps the story crisp and moving from one chapter to the next. More than a coming of age story, 3,001 Arabian Days is a moving tribute to the intricacies of family, a celebration of Saudi Arabian culture, and a glimpse into a time gone by, but whose shadowy specter you can still almost reach out and touch." — Mark Kennedy