It was excellent news for church-state separationists when a Federal Appeals Court panel unanimously ruled last December that parents in West Virginia's Mercer County school district should be allowed to sue the district for unconstitutionally offering students Christian Bible studies.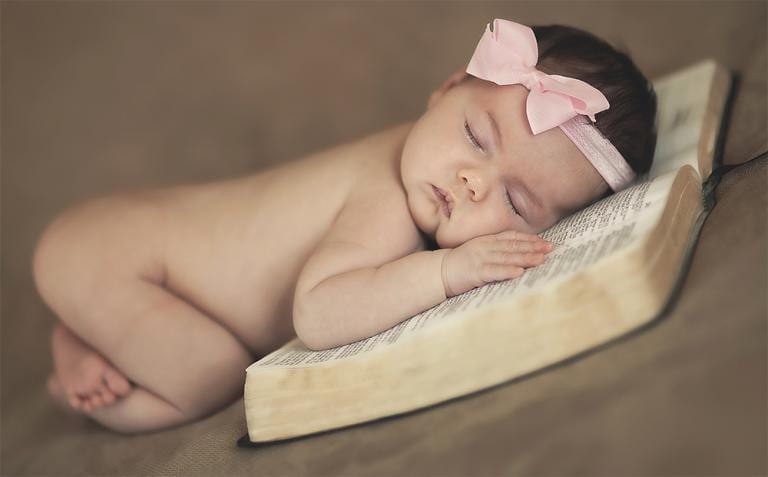 But it was also bad news in that it showed how maddeningly difficult it continues to be for non-Christians and constitutionalists to keep Christian indoctrination out of American public school systems.
For example, read my earlier posts — "South Dakota evangelical group insinuates itself in high schools." And "The Good News Club is bad news for kids."
For decades, the Mercer County school system has allowed Bible classes in its elementary and middle schools, but some parents rebelled several years ago and sued the district to comply with laws prohibiting the practice under the Constitution's religious "establishment" clause. In 2017, Senior Judge David A. Faber of the U.S. District Court for the Southern District of West Virginia ruled, according to a Washington Post report:
"… that because the school district had suspended the Bible class while it reevaluated the program, the lawsuit was no longer 'ripe,' or ready to be litigated. He also rules that one of the parents and her child did not have standing to sue because the child was no longer enrolled in county schools."
The U.S. Court of Appeals for the 4th Circuit's three-judge panel ruled last month that Judge Faber had erred in his earlier decision because the parents were challenging the district's Bible program "as it existed at the time the suit was filed" and not after it was suspended.
The ruling sends the case back to the district court and could finally resolve whether the Mercer County Christian studies program is unconstitutional.
"These families can get justice. They can get these classes stopped for once and for all," said Patrick Elliot, co-counsel with the Freedom from national nonprofit Religion Foundation (FFRF), which joined parents in the suit.
Jeremy Dys, an attorney with Texas nonprofit First Liberty Institute, which represents the school district and specializes in religious freedom cases, said in a statement that:
"… while the court's decision did not address, in any way, the merits of the case, we are disappointed by it."
Over decades until it was suspended, the weekly Bible classes — 30 minutes for gradeschoolers and 45 minutes in middle schools — were a formal part of Mercer County schools curricula. Although voluntary, the Post reported, "the vast majority of the district's 6,600 elementary and middle school students attended," and there were no alternate educational activities available during the classes for those students who opted out.
Still, supporters insisted the elective class was "not meant to promote or inculcate religious belief," although, practically speaking, that could be its only result.
Plaintiffs in the West Viriginia case cited legal rulings such as the U.S. Supreme Court's 1948 McCollum v. Board of Education decision that prohibit public schools from "advancing or endorsing one religion" during school hours on campus because it "entangles public schools in religious affairs, and violates the personal consciences of nonreligious and non-Christian parents and students." Plaintiffs also pointed to questionable passages in the county's Bible in the Schools program, including one that "asked students to imagine hat humans and dinosaurs existed at the same time," which is patently false but consistent with unscientific Christian fundamentalist "creationism" from the Bible's book of Genesis. One curricula passage read:
"So picture Adam being able to crawl up on the back of a dinosaur! He and Eve could have their own personal waterslide! Wouldn't that be so wild!"
In its December ruling, the federal appeals court said that one of the plaintiff parents would not have to keep sending her daughter to a neighboring school district if the Mercer County system permanently ended its Bible program, but, absent that, a court injunction — a legally binding command — would certainly "alleviate appellants' ongoing feelings of marginalization."
Either would work.
Please sign up (top right) to receive new Godzooks posts via email, Facebook or Twitter.
---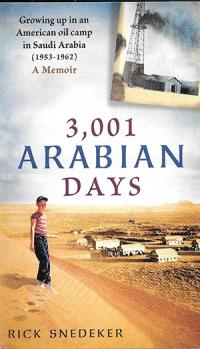 Available on Amazon!
FYI, my memoir — 3,001 Arabian Days — is available in paperback on Amazon in paperback and digital formats, here. It's the story of growing up in an American oil camp in the Saudi Arabian desert from 1953-1962. Hope you enjoy my memories of a fascinating and foundational experience.