(BLOGGER'S NOTE: This article (with an amended headline) is a revised version of the Jan. 4 Godzooks post titled "Evangelicals Eye Top Student-Government Posts on U.S. Campuses," which incorrectly attributed two quotes to Jeremy Story, president of the evangelical group Campus Renewal, due to unclear attribution in source material. The quotes are correctly attributed in this revised version to Charlie Kirk, founder of the conservative political group Turning Point, and to Turning Point literature. A clarifying statement from Story has also been added.)
If you thought American evangelical Christians were mainly targeting grade-schoolers to indoctrinate in religious superstition and spread its fantasies, you'd be wrong.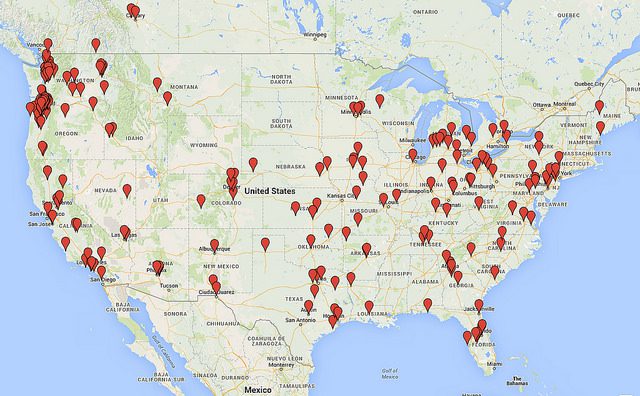 They're also aiming higher — as in higher education. And that goal of spreading Christianity in colleges, according to the Secular Student Alliance (SSA), also coincidentally dovetails with a separate bid by a politically conservative group to control student-government bodies at those institutions by helping to elect conservative leaders.
The evangelical Christian intiative is led by Campus Renewal under president Jeremy Story. The separate political movement is led by a nonprofit called Turning Point, whose wunderkind founder is Charlie Kirk. Kirk is quoted in the first paragraph of the organization's brochure saying,
"Our first and primary goal is to commandeer the top office of Student Body President at each of the most recognizable and influential American universities."
A recent SSA newsletter article, titled "Evangelical Christians Are Spending Millions to Indoctrinate Students," appears to assume that many of those being elected are Christian likely evangelicals: "By controlling top campus leadership positions with evangelical students, campus free-speech zones can be eliminated and non-religious and progressive student groups regularly funded by student fees can be defunded." (SSA did not respond to a Godzooks request for evidence that evangelical students are being disproportionately elected.)
But in an email comment to Godzooks regarding the original version of this article, Story, the Campus Renewal president, categorically rejected quotes incorrectly attributed to him regarding the targeting of student-government positions by conservative groups. The quotes, in fact, were derived not from Story but from Turning Point literature. Story declared in his email:
"[T]here is no such coordinated effort that I am aware of among top campus-focused evangelical leaders to 'take over the student body presidents of various universities.' There is a coordinated effort to spend time together, share life with one another, grow in friendship and love on one another as imperfect leaders who need each other. We also do have a desire to work together to tell as many people as possible about the true good news of a living God who we all believe came to Earth as a man to bring redemption and true freedom to His creation. None of us believe the fulfillment of that would come by means of political power in student governments. If you were to sit down with any of the leaders your article references, you would find ordinary men and women who would embrace you lovingly no matter whether you agree with them or not."
The SSA newsletter article reports that a group of evangelical organizations are using campus ministries on university and college campuses to "ignite a revival" of Christianity among students.
The newsletter story quotes Story as saying he is confident God is aiding such groups in leading college kids into the Christian fold:
"We must actively and intentionally fight to live a life worthy of our calling in Christ across our campuses nationwide," Story is quoted as saying in a story in the Christian new media One News Now. "This drop in Christian engagement when our freshmen students move off to college is a horrific and unnecessary vacuum on our college campuses … and we accept the challenge to fight for the Body of Christ."
SSA reports that 12 of the largest campus ministries in the U.S. are joining in the evangelical outreach effort to "rejuvenate God's presence," including Cru, Navigators, Young Life College, Intervarsity, Chi Alpha and Reformed University Fellowship. In conjunction with Campus Ministry Link, a Campus Renewal subsidiary, CR is developing a system to provide "a convenient and web-based way of connecting all incoming Christian students with a Christian ministry active on their new campus before they move."
"The level of commitment and enthusiasm of national college ministries has been exciting and humbling," Story is quoted as saying in a press release in the One News Now article. "Sending out more college graduates throughout society as influencers for Christ is critical."
SSA reported that nonreligous students are also being targeted by the evangelical initiative, which is training devout Christian students and providing them with "tools they can use to share God's word and love with fellow students and faculty."
SSA notes that this isn't the only way Christian evangelical fundamentalists are energetically and disingenuously working to impose religious ideology and norms on public nonreligious organizations, such as universities. The newsletter article points out that evangelicals are approaching myriad institutions by stealth nationwide, including electing evangelicals to boards of education who then implement "religiously infected" curricula, such as insisting that Christianity-based "creationism" and "intelligent design" be taught alongside evolution in natural science courses.
The newsletter reported a number of ways evangelical Christianity is thus being unconstitutionally promulgated:
In Arizona, state education chief Diane Douglas promoted a controversial redrafting of the state's school science standards to "minimize the teaching of evolution and climate change" because they contradicted scripture. Fortunately, the Board of Regents rejected the revisions. (I posted about this in October, here.)

The Texas Board of Education voted to revise the state's social studies curriculum to include language stating that Moses' "principles of laws and government institutions informed the American founding documents" and that the "Arab rejection of the State of Israel" was source of modern Middle East conflict.

In Florida, some school teach students that "dinosaurs and humans lived together, God's intervention prevented Catholics from dominating North America, and slaves who 'knew Christ' were better off than free men who did not."

Michigan removed from its proposed K-12 social studies standards "references to gay rights, Roe v. Wade, climate change and 'core democratic values,'" and the historic U.S. historical role of the NAACP (National Association for the Advancement of Colored People) was downplayed.
For more information on how the evangelical movement is energetically targeting elementary-grade students throughout America for Christian indoctrination, read my July post — "The 'Good News Club' is Bad News for Kids" — here.
In the meantime, keep in mind that evangelicals continue to target America's youth, from  even before kindergarten through college, to spread religious superstitions as widely as possible.
Please sign up (top right) to receive Godzooks posts via email, Facebook or Twitter.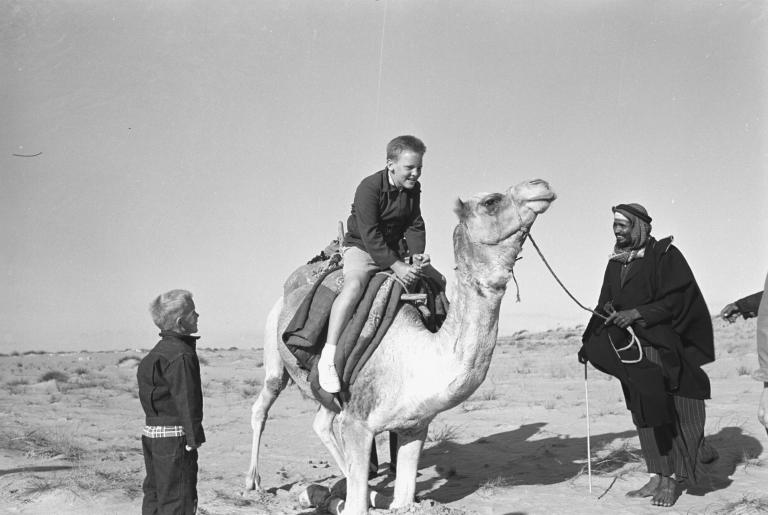 Available on Amazon!
FYI, my new memoir — 3,001 Arabian Days — is now available in paperback and ebook formats on Amazon, here. It's the story of growing up in an American oil camp in the Saudi Arabian desert from 1953-1962.
Reader review:
"Author Snedeker's wit and insights illuminate the book's easy narrative. His journalistic style faithfully recreates the people, places and events, and keeps the story crisp and moving from one chapter to the next. More than a coming of age story, 3,001 Arabian Days is a moving tribute to the intricacies of family, a celebration of Saudi Arabian culture, and a glimpse into a time gone by, but whose shadowy specter you can still almost reach out and touch." — Mark Kennedy