Try not to read too much into what new U.S. Rep. Rashida Tlaib (D-Michigan) said this week about Donald Trump, which was at once jarring and also kind of refreshing. Or before that of the expletive not deleted of conservative Sen. Linsey Graham (R-South Carolina) on national TV. Or some other very public verbal humdingers before that.
Rep. Tlaib, the first Palestinian-American elected to Congress and the second Muslim female (along with Minnesota's Ilhan Omar), pledged at a political event this week that lawmakers would "impeach the motherfucker," meaning the president, who reportedly was much more freaked out about the impeachment part.
Bull—-!
It's just part of the new normal in American political discourse, apparently. On Dec. 30, Sen. Graham said "bullshit" (and, immediately after, "pardon my French") on CNN's "State of the Union" program — and it wasn't even bleeped out or delayed, as was previously usual for that type of talk. He was responding to a question from moderator Dana Bash:
Bash: If ISIS reconstitutes itself after the U.S. leaves, does President Trump bear responsibility?

Graham: Number one, everything we're dealing with today falls on Obama's watch. He is the one who withdrew from Iraq in 2011 …

Bash: He did it because there was the forces agreement in Iraq, right?

Graham: No. That's a bunch of bullshit. Pardon my French. That's an absolute lie. Obama wanted to get to zero. He got to zero. In 2011 I said I hope the president is right but I fear this decision will come back to haunt us. ISIS came about as a result to withdrawal from Iraq.
And then earlier this month, CNN contributor Keith Boykin used another usually taboo broadcast word in a heated on-air exchange with former Sen. Rick Santorum about which were worse, Trump's or Bill Clinton's transgressions. Before quickly adding, as a mea culpa, "I didn't mean to say that," Boykin had said:
"There are serious questions about whether [Trump] is violating the Constitution. Those questions are being investigated by Robert Mueller. Those are serious issues, unlike whether or not you got a blow job from an intern."
Boykin was apologizing for the word, not the opinion.
Also, in June 2017, august and aged legal expert Laurence Tribe uttered the same term in the same context on another CNN program, "Fareed Zakaria GPS."
Oh, and lest we forget, as New York Times columnist Maureen Dowd wrote Saturday:
"Indeed, Trump used the [m-f] word publicly a number of times, including at a 2015 rally, and Kanye West spewed it over the Resolute desk recently while Trump laughed."
So, unfiltered profanity seems to be a bipartisan trend at the moment (if mostly on CNN), which can be seen as a good thing in the politics of tribally divided Washington, D.C., right? From the top down. The president, in addition to his m-f fascination, said "son of a bitch," "shit-hole countries" and "grab 'em by the pussy" even before he was elected. Since then, his worst obscenities have been his policies, mendacity and hair.
And so it continues.
More of same
But the current potty-mouth moment isn't really the primary focus of this post. What I want to point out is that, despite the cataclysmic shift (for the GOP) to lop-sided Democratic control of the House of Representatives and the arrival of a couple of Muslims — and a sense that supposedly heathen Democrats have already started blaspheming  the gods of democracy and will soon start smashing china and revolutionizing federal governance — the status quo remains very much the same regarding members' religious affiliations.
In short, Christians still dominate the new 116th Congress, which includes both Senate and House members. Referencing a new analysis of congressional data by CQ Roll Call (a news and analysis purveyor), the religious trends analyzer Pew Research Center reported:
"The new Congress is slightly more religiously diverse than its predecessor, but it remains overwhelmingly Christian."
The composition of the new Congress also "is very different from that of the U.S. adult population," Pew noted:
"While the number of self-identified Christians in Congress has ticked down slightly, Christians as a whole – and especially Protestants and Catholics – are still overrepresented in proportion to their share in the general public. But by far, the largest difference between the U.S. public and Congress is in the share of people who are unaffiliated with a religious group. In the general public, 23% say they are atheist, agnostic or 'nothing in particular.' In Congress, just one person says she is religiously unaffiliated – Sen. Kyrsten Sinema, D-Ariz., who was recently elected to the Senate after three terms in the House."
Same ol', same ol', in other words, as our elected officials continue not to reflect fast-evolving changes in American religious demographics, and more to the point, surges in nonreligious growth. The number of U.S. citizens who are not affiliated with any religious, including atheists, agnostics and the religiously uninterested, has been spiking for decades now. I have reported on this relentless trend regularly, including here and here.
Governors unlike the governed
Whereas the number of non-Christian congressional representatives has risen to 63, there are still 471 Christians in both houses of the federal bicameral Legislature, or 88.2 percent of the total. This compares to a U.S. population that is only 71 percent Christian, a more than 17 percent differential gap.
Nonetheless, a subtle hint of change is in the air for the future. Pew reports a lower percentage of Christians in Congress' incoming 96-strong freshman class than among 438 incumbents. While the newcomers' Christian affiliations, at 81 percent, still exceed the national proportion (71 percent), that number is still lower than among incumbents (90 percent).
Combined, both chambers of Congress have about the same share of Christians and non-Christians, Pew reports. There are some outliers, though, as with Catholics, who comprise 32 percent of the House but only 22 percent of the Senate. Of note, all the Muslim, Hindu and Unitarian Universalist representatives are in the House, none in the Senate.
Although the information is not in the Pew report, it's worth pointing out that religious affiliation is still prominent also among U.S. Supreme Court justices. The online news site Quartz reports:
"There is no religious test for Supreme Court justices, nor any requirement that the bench represent the makeup of the nation. Yet, it is notable that the court has gone from all-Protestant origins to now mostly Catholic, with one third of the bench Jewish."
For the moment, Americans still seem to much prefer religious believers running the nation's public affairs, even as the proportion of nonreligious citizens continues to soar.
It's enough to make an atheist take the Lord's name in vain, or just talk dirty.
Please sign up to receive new Godzooks posts via email, Facebook or Twitter.
---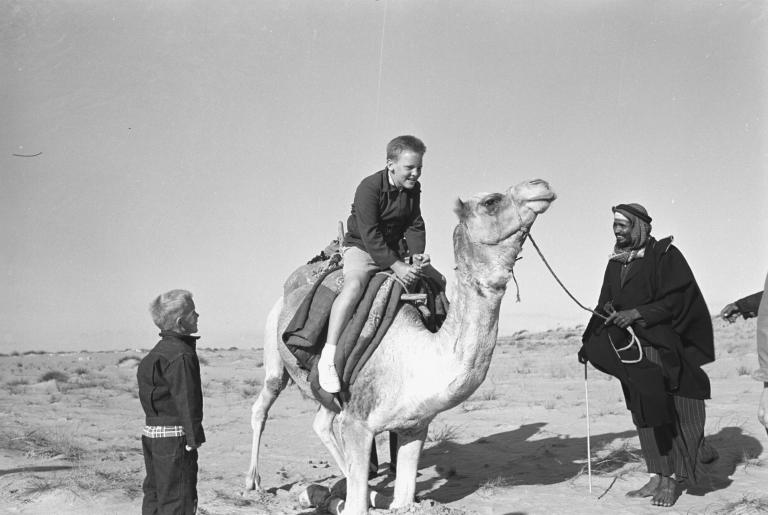 Available on Amazon!
FYI, my new memoir — 3,001 Arabian Days — is now available in paperback and ebook formats on Amazon, here. It's the story of growing up in an American oil camp in the Saudi Arabian desert from 1953-1962.
Reader review:
"Author Snedeker's wit and insights illuminate the book's easy narrative. His journalistic style faithfully recreates the people, places and events, and keeps the story crisp and moving from one chapter to the next. More than a coming of age story, 3,001 Arabian Days is a moving tribute to the intricacies of family, a celebration of Saudi Arabian culture, and a glimpse into a time gone by, but whose shadowy specter you can still almost reach out and touch." — Mark Kennedy
---