Crumbling under pressure from the Saudi Arabian government, Netflix pulled from the kingdom's airwaves an episode of its Hasan Minhaj comedy program "Patriot Act" this week that was critical of the regime, the Financial Times first reported.
A Washington Post article on New Year's Day explained why the Saudis wanted the episode gone:
"As news of journalist Jamal Khashoggi's death rippled across the world, an assassination that the CIA concluded was ordered by Saudi Crown Prince Mohammed bin Salman, comedian Hasan Minhaj spent the majority of an episode of his Netflix talk show … examining the United States' relationship to Saudi Arabia, and Mohammed's touted reputation as a reformer."
"The only thing he's modernizing," Minhaj, an American, says in the episode, "is Saudi dictatorship."
In the episode, Minhaj disparages a series of conflicting and contradictory explanations of Khashoggi's murder that he said defied rational belief, joking:
"This is the most unbelievable cover story since Blake Shelton won sexiest man alive."
Apparently, the Saudi leadership weren't amused.
NPR (National Public Radio) added in a news story on its website:
"In the episode, Minhaj called Saudi Arabia's actions a 'cover-up' and went on to question the deep financial and political ties between the U.S. and Saudi Arabia, the country's involvement in Yemen and crackdowns on women's rights advocates."
The Post reported that the streaming service's "Patriot Act" episode was pulled and is no longer available in-kingdom after the Saudi Communications and Information Technology Commission complained to Netflix that it violated a Saudi law banning "production, preparation, transmission, or storage of material impinging on public order, religious values, public morals, and privacy, through the information network or computers."
Violations of the anti-cybercrime law are punishable with up to a 5-year prison sentence. The statute has been employed against anti-government activists for sharing photos of protests online and against satirists.
In a statement to the Post after the episode was removed from its Saudi stream, Netflix explained:
"We strongly support artistic freedom worldwide and only removed this episode in Saudi Arabia after we had received a valid legal request."
However, the anti-cybercrime law is so vaguely worded that it can easily apply to any act of dissemination the government simply doesn't like.
Nonetheless, the episode remains available elsewhere in Netflix's streaming universe and to everyone on YouTube. Google, which owns YouTube, has not reported whether it has been contacted by the Saudi government.
The Post reported further on the episode's content:
"It took the killing of a Washington Post journalist for everyone to go, 'Oh, I guess he's really not a reformer,'" Minhaj said of Crown Prince Mohammed, the effective ruler of Saudi Arabia (his father, King Salman, is aged and ailing). Khashoggi was a contributing columnist for The Post's opinion section. "Meanwhile, every Muslim person you know was like, 'Yeah.'" Minhaj added, using an expletive for emphasis. The majority of the monologue, first released in late 2018, argues that it's time to 'reassess' the U.S.-Saudi relationship — one Minhaj likens to a 'marriage of convenience.'"
Please sign up (top right) to receive Godzooks posts via email, Facebook or Twitter.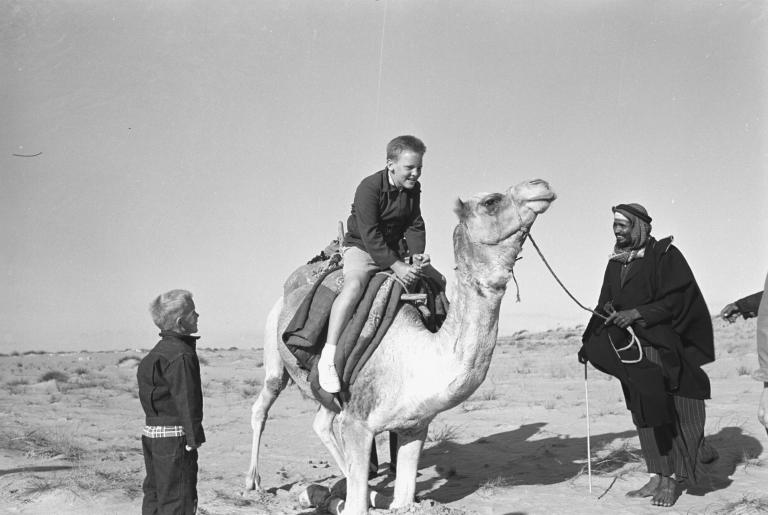 Available on Amazon!
FYI, my new memoir — 3,001 Arabian Days — is now available in paperback and ebook formats on Amazon, here. It's the story of growing up in an American oil camp in the Saudi Arabian desert from 1953-1962.
Reader review:
"Author Snedeker's wit and insights illuminate the book's easy narrative. His journalistic style faithfully recreates the people, places and events, and keeps the story crisp and moving from one chapter to the next. More than a coming of age story, 3,001 Arabian Days is a moving tribute to the intricacies of family, a celebration of Saudi Arabian culture, and a glimpse into a time gone by, but whose shadowy specter you can still almost reach out and touch." — Mark Kennedy