The very-loosely-knit demographic of nonreligous Americans, often referred to as "Nones," is a sleeping tiger.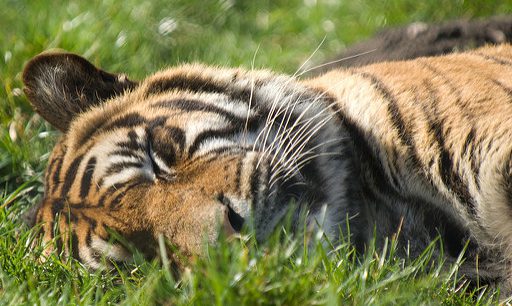 This pent-up but largely dormant potential was spotlighted in a recent newsletter released by the Secular Coalition for America (SCA), which raised an alarm about the Religious Right's recent sucess in getting the current U.S. administration to pack Supreme Court and federal court benches with uber-conservative jurists who embrace "a twisted definition of religious liberty."
The newsletter read:
"This dire situation is the result of a decades-long effort by the religious right, a constituency that has admittedly outmaneuvered and outperformed the secular movement on nearly every front. While we steadily won the war of hearts and minds, the religious right has worked tirelessly to build a political machine that cold mobile their voters, disseminate their message, and win elections at the local, state, and federal level."
The result of this imbalance in effective political action was evident at the polls in the 2016 presidential election. Although the percentage of evangelical Christians in the U.S. population had dropped to 15 percent from 2007-2016, those theistic voters comprised a vastly overrepresented 26 percent of everyone who voted in 2016.
Nonreligious voters, on the other hand — atheists, agnostics, and the religiously unaffiliated — representing roughly a quarter of the population in the 2016 vote, comprised only 15 percent of those casting ballots. The good news is that in the 2018 midterms, 17 percent of Nones voted — up two points from 2016 and five points from the 2014 turnout.
So, while the trend is encouraging — the aggregate number of evangelicals is steadily falling while the population of Nones is growing fast — evangelicals are still far more likely to vote than their nontheistic rivals. The net result is that despite evangelicals being somewhat fewer in number than Nones, they have significantly more political clout at the moment.
"The takeaway is as depressing as it is instructive — we can no longer count on the courts. We must work with the new Congress to advance policies that protect the separation of church and state," SCA stressed in its newsletter.
For nonreligous voters, it may not be as depressing as SCA insists. Last may the Christian-perspective news site NewsNow warned Christians that:
"The decline in Protestantism could also take its toll on America's political landscape in the years to come."
Even SCA, which coalesces the nation's 19 largest secular activist organizations and many smaller ones, sees the upside potential for Nones, contending:
"Nonreligious voters can be the next powerhouse political constituency, but they need to be organized and mobilized."
On the eve of the 2018 midterms, I wrote about signs pointing to such a possibility, titled "As We Vote Today, The Political Clout of 'Nones' Is Surging."
In addition to its growing heft, nonreligous voters are also gaining elected representation, including the founding in 2018 of the Congressional Freethought Caucus, a group of ten federal lawmakers dedicated to promoting reason- and science-based public policies, as well as "opposing discrimination against nontheists, and protecting the secular character of our govermment." In May I wrote about the creation of this caucus in a post titled "Hooray: A Caucus for Freethinking U.S. Representatives Debuts."
SCA is hopeful that,
"This new caucus presents the secular movement with a historic opportunity to help shape the conversation in Washington and, for the first time ever, the means to actively put forward our legislative priorities in Congress."
Although still relatively rare, the number of nonreligious elected officials in federal and state office is growing. Before the 2018 midterm, 140 nonreligious candidates sought seats in state legislatures, with 31 running for re-election, and 15 nonreligious candidates threw their hats in the ring for federal office (including Freethought Caucus members), 10 for re-election, according to the well-regarded Friendly Atheist blog, here.
Of note: not one was Republican.
I wrote about why nonreligious politicians aren't more numerous in a November post, titled "Nonreligious Politicians Seem As Rare As Hen's Teeth. Are They," and about a growing number of science and engineering professionals recently elected to federal office, titled "Easy As Pi: 8 Scientists Surf Into Congress on Blue Wave."
In short, the signs are abundant that, should nonreligious voters get pumped and organized, they could become a powerful, transformative force in American politics in near-term elections and beyond.
Even if all they do is simply drive to the polls and vote.
Please sign up (top right) to receive Godzooks posts via email, Facebook or Twitter.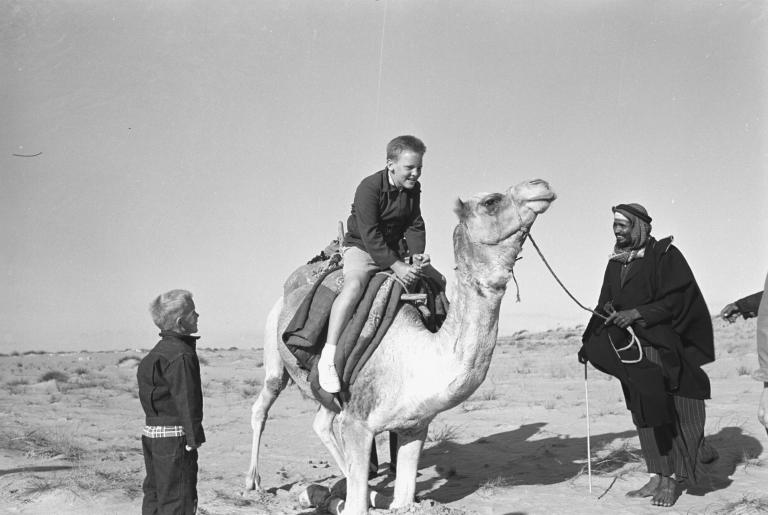 Available on Amazon!
FYI, my new memoir — 3,001 Arabian Days — is now available in paperback and ebook formats on Amazon, here. It's the story of growing up in an American oil camp in the Saudi Arabian desert from 1953-1962.
Reader review:
"Author Snedeker's wit and insights illuminate the book's easy narrative. His journalistic style faithfully recreates the people, places and events, and keeps the story crisp and moving from one chapter to the next. More than a coming of age story, 3,001 Arabian Days is a moving tribute to the intricacies of family, a celebration of Saudi Arabian culture, and a glimpse into a time gone by, but whose shadowy specter you can still almost reach out and touch." — Mark Kennedy