An 18-year-old Saudi Arabian woman claims she is being held against her will at a Thai airport after fleeing her family to avoid an arranged marriage and religious persecution, Buzzfeed reported Saturday.
The woman, Rahaf Mohammed al-Qunun, said she fears "torture" if forced to return to her family.
It's a credible fear in the uber-religious Saudi kingdom, a country where men hold dominion over women under religious authority specified by the Quran, the holy book of Islam. Men are thus, by scripture, granted the right to physically enforce their will on women to maintain peace and cohesion — and punish unrepentant transgressors — within their families, considered the cornerstone of Islamic life.
Al-Qunun said she recently renounced Islam, which can be a dangerous decision in the Islamic world, where such apostacy is viewed extremely dimly and in some societies is considered a capital, death-penalty, offense.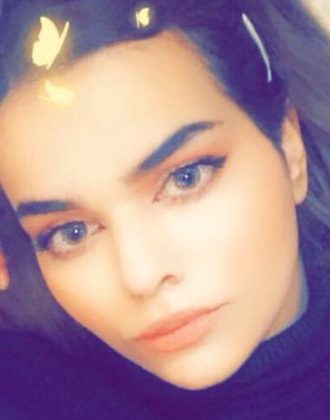 "My family is strict and locked me in a room for six months just for cutting my hair," al-Qunun said, adding that she was certain she would be imprisoned if sent back, according to a report in the Guardian. "I'm sure, 100%, they will kill me as soon as I get out of the Saudi jail."
A friend of the young woman who lives in Australia and requested anonymity confirmed to the Guardian that the threats al-Qunun feels are real:
"She's ex-Muslim and has a very strict family. They're using violence with her and she faced sexual harassment. She received a threat from her cousin — he said he wants to see her blood, he wants to kill her."
The friend added that Saudi men feel a macho need to aggressively confront any apostacy. "It's like: If you're a man you should prove it. If they don't kill [a person who leaves the Islamic faith], they can't go outside and see other men."
Buzzfeed reported that Thai authorities detained Al-Qunun at Bangkok's Suvarnabhumi Airport as she was attempting to board a flight to Australia, to which she has a valid three-month visa, the Guardian confirmed. Initially they intended to return the young woman to her family, which she claims has been "abusive" to her. Al-Qunun said she fears for her life if she returns to them.
So, if what Al-Qunun is claiming is fair and accurate, what we have here is a dangerous intersection of religious and traditional coercion. Because Muslim women are required to defer to male authority in their families, refusal is a sin that can bring corporal punishment, even when being forced into a marriage against your will. Coupled with her admitted apostacy, this is a very fraught situation for this young Saudi woman.
Frightened, she went on Twitter:
"I'm rahaf mohmed, formally seeking a refugee status to any country that would protect me from getting harmed or killed due to leaving my religion and torture from my family … My life is on the line."
Al-Qunun's claims were seconded by Human Rights Watch (HRW), Buzzfeed reported, that when she arrived at the airport on Jan. 5 from Kuwait she was met by a Saudi Embassy official, who seized her passport. Michael Page, HRW's deputy Middle East director, said in a statement:
"Saudi women fleeing their families can face severe violence from relatives, deprivation of liberty, and other serious harm if returned against their will. Thai authorities should immediately halt any deportation, and either allow her to continue her travel to Australia or permit her to remain in Thailand to seek protection as a refugee."
Thai immigration chief Surachate Hakparn, told the
Guardian
that al-Qunun was fleeing a planned marriage, that the dispute was simply a "family problem" and that Saudi Embassy officials told Thai authorities to "send her back" because "she entered [Thailand] without a guardian." He said he was "coordinating" with embassy officials while not allowing al-Qunan to formally be granted entry to Thailand, "for her safety."
Phil Robertson, deputy director HRH Asia, called the Thai account of the situation "heartless." He said the young woman's father is "a prominent Saudi government official."
"[I]f her father kills her," he asked, "who takes responsibility for sending her into harm's way & ignoring her asylum request?"
He pointed out that the International Covenant on Civil and Political Rights states that "Everyone shall be free to leave any country, including his own."
Thai authorities apparently reconsidered over the weekend, filing an injunction with Bangkok's criminal court on January 7 seeking to prevent al-Qunan's deportation to Kuwait.
In the meantime, Al-Qunun has "barricaded herself in her hotel room for fear that Thai immigration officials, who have gathered outside her door, would force her on to a plane to leave the country," the Guardian reported.
Al-Qunun said she will not leave her room until she can meet with the United Nations High Commissioner for Refugees (UNHCR), Robertson said, but the agency has yet to respond to requests for comment.
"Rahaf faces grave harm is she is forced back to Saudi Arabia so she should be allowed to see UNHCR and apply for asylum, and Thailand should agree to follow whatever the UN refugee agency decides," Robertson told the Guardian.
Although this sad story is about cultural and political complexities in the Islamic world, it is also very much about the deep hazards of clinging to ancient religious assumptions. Or, in this case, choosing to not cling.
Please sign up (top right) to receive new Godzooks posts via email, Facebook or Twitter.
---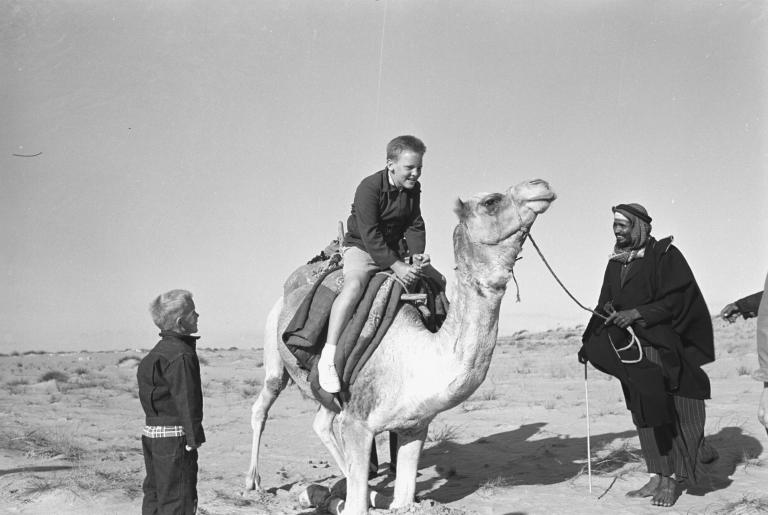 Available on Amazon!
FYI, Godzook blogger Rick Snedeker's new memoir — 3,001 Arabian Days — is now available in paperback and ebook formats on Amazon, here. It's the story of growing up in an American oil camp in the Saudi Arabian desert from 1953-1962.
Reader review:
"Author Snedeker's wit and insights illuminate the book's easy narrative. His journalistic style faithfully recreates the people, places and events, and keeps the story crisp and moving from one chapter to the next. More than a coming of age story, 3,001 Arabian Days is a moving tribute to the intricacies of family, a celebration of Saudi Arabian culture, and a glimpse into a time gone by, but whose shadowy specter you can still almost reach out and touch." — Mark Kennedy
---