NEWS UPDATE: According to a report today in U.S. News & World Report, Canadian Prime Minister Justin Trudeau accepted a United Nations request for Canada to grant asylum to self-exiled Saudi woman Rahaf Mohammed Al-Qunun, and that she has already departed Thailand on a flight to Canada. Thailand's immigration chief confirmed her departure. Al-Qunun reportedly had initially wanted to go to Australia. Today's news could further erode Canadian-Saudi recently fraught relations. The kingdom in August expelled the Canadian ambassador to Saudi Arabia after Canada's foreign ministry tweeted support for arrested Saudi women's rights activists. The Saudi government also reportedly sold its Canadian investments in protest and ordered Saudis studying in Canada to return home, according to U.S. News. (This is an update of the original text of the story [below] that Godzooks posted this morning.)
---
The government of Australia has agreed to consider the asylum request of Rahaf Mohammed al-Qunun, the 18-year-old Saudi Arabian woman who after fleeing her family last week has been holed-up in a Thailand airport hotel while seeking United Nations protection and asylum in a third country.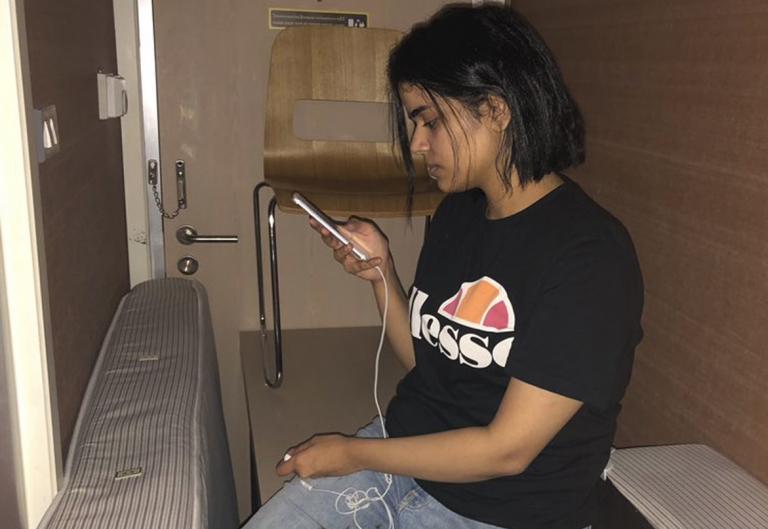 "The Australian government is pleased that Ms. Rahaf Mohammed Al-Qunun is having her claim for protection assessed by the UNHCR (United Nations High Commission for Refugees)," a spokesperson for Australia's Department of Home Affairs told American news outlet NPR (National Public Radio) on Jan. 8.
The official said Al-Qunun claimed the arrival in Thailand of her father, a senior Saudi government official, and her brother, who she claims has physically abused her in the past, "scared me a lot." The Australian government has "serious concerns on this matter and the need for Ms. Al-Qunun's claim to be assessed expeditiously, [and it] will be carefully considered once the UNHCR process has concluded," the official told NPR.
Al-Qunun's is not an idle worry, as her case is not dissimilar to that of another young Saudi woman — Dina Ali Lasloom — who, in 2017, also fled her family and sought refuge in Australia.
"If my family come, they will kill me," Lasloon, 24 at the time, claimed in a Twitter video. "If I go back to Saudi Arabia, I will be dead."
After arriving in the Philippines on the first leg of her escape journey, Lasloon was apprehended by her family and, according to a press release by Human Rights Watch (HRW), "dragged onto a plane from Manila to Riyadh [the Saudi capital] with her mouth taped shut and her arms and legs bound."
She was later taken to a detention center, HRW reported, but her location and condition today is unknown.
Shortly after Lasaloon's "forced repatriation," Maryam Al-Otaibi, another young Saudi woman also tried to escape an allegedly abusive family, but within the kingdom, the New York Times reported at the time.
"[She] managed to flee Qassim Province and hide in Riyadh, but the authorities arrested her and sent her back home, where she was then imprisoned," the Times reported. "Ms. Al-Otaibi had tried to report her abusive brother to the police last year, but her family countered with a complaint of disobedience, an offense for women under Saudi law, for which she was briefly jailed and then returned to her family."
When Al-Qunun arrived at the airport in Bangkok, Thailand, in this latest case, she was detained by Thai authorities, who confiscated her passport (which was later reportedly returned). She immediately told authorities she feared her family if they came for her.
"They will kill me because I fled and because I announced my atheism," she said. Saudi Arabia is a devoutly Muslim country, and apostasy is reviled and punished.
NPR reported that, "International pressure has mounted on Thai authorities to keep Al-Qunun safe and to ensure she isn't forcibly returned to the Saudi kingdom, which has been subject to international condemnation over the killing of Washington Post writer Jamal Khashoggi at a Saudi consulate in Turkey."
Al-Qunun has not had contact with her family since arriving in Bangkok, and UNHCR spokesperson Babar Baloch said the decision is hers, as an adult, whether she meets with them or not, while "the responsibility for her safety and physical protection lies with the Thai authorities.'
HRW Deputy Asia Director Phil Robertson told told Australia's ABC that he was concerned about the arrival of Al-Qunun's father to Thailand.
"We have no idea what he is going to do … whether he will try to find out where she is and go harass her."
But the good news is, Australia has her back, at least for now.
Please sign up to receive new Godzooks posts via email, Facebook or Twitter.
---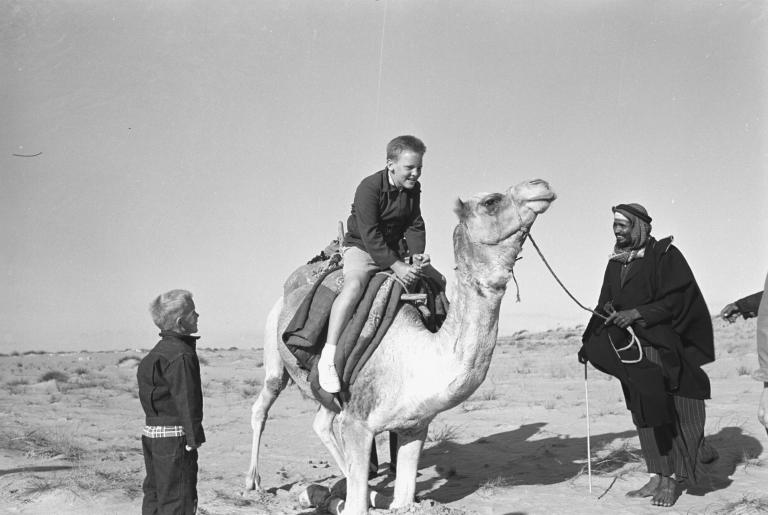 Available on Amazon!
FYI, my new memoir — 

3,001 Arabian Days

 — is now available in paperback and ebook formats on Amazon, here. It's the story of growing up in an American oil camp in the Saudi Arabian desert from 1953-1962.
Reader review:
"Author Snedeker's wit and insights illuminate the book's easy narrative. His journalistic style faithfully recreates the people, places and events, and keeps the story crisp and moving from one chapter to the next. More than a coming of age story, 3,001 Arabian Days is a moving tribute to the intricacies of family, a celebration of Saudi Arabian culture, and a glimpse into a time gone by, but whose shadowy specter you can still almost reach out and touch." — Mark Kennedy