Today is "Darwin Day" in honor of 19th century English scientist Charles Darwin, who discovered the wondrous biological process of species evolution by natural selection.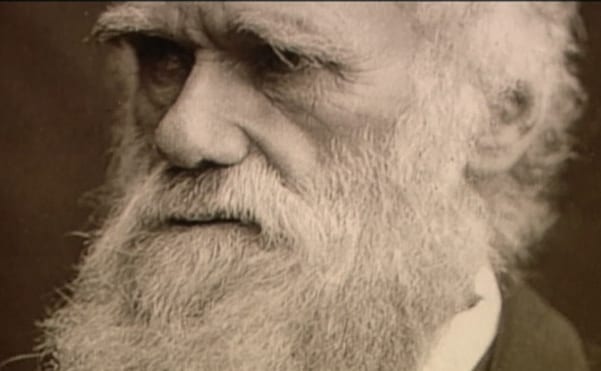 As I do every year on this day, I celebrate Darwin's startling insight, which now is the solid foundation of all biological science, and I also celebrate the relentlessly expanding ability of human beings to better understand the material, scientifically confirmed — and endlessly reconfirmed — realities of our worldly existence.
But it is not a fully celebratory day, because we must also simultaneously acknowledge the broad and willful ignorance that continues to afflict American culture in the guise of often religious anti-intellectualism that rejects rock-solid science for airy theologies.
As I read the American Humanism Association (AHA) newsletter today reporting the introduction of resolutions in the U.S. House (HB 123) and the Senate (SB 63) commemorating Darwin's birthday, I was struck by the fact that not one Republican was listed among a combined 21 co-sponsors for either bill.
Think about that for a moment: Not a single elected Republican congressman would agree to go on record supporting the fundamental basis of modern biological science or opposing the teaching of supernatural religious "creationism" in American schools' science classes.
Are we to assume that these American leaders purposefully reject the profound knowledge that thousands of years of human progress have bestowed — just to allow mindless untruths to perpetuate? Just to humor their misinformed, predominantly Christian constituents, and to preserve votes? Darwin ignored inevitable Christian blow-back to his theory of evolution and published it anyway. If only House and Senate Republicans were so courageous.
All of my state of South Dakota's federal legislators are Republican — Sens. John Thune and Mike Rounds, and Rep. Dusty Johnson — so we know they're pointedly ignoring the resolutions.
The next time you go to vote, remember that these Democrats below — plus main sponsors Connecticut's Rep. Jim Himes and Sen. Richard Blumenthal — did support the Darwin Day resolutions, and by doing so supported fact over fiction:
HR123 is currently cosponsored by Representatives Eleanor Holmes Norton (D-DC), Mike Quigley (D-IL), Alan Lowenthal (D-CA), Jared Huffman (D-CA), Donald McEachin (D-VA), Adam Schiff (D-CA), Al Lawson, Jr. (D-FL), Jan Schakowsky (D-IL), Jerry McNerny (D-CA), Steve Cohen (D-TN), Mark Pocan (D-WI), Bill Foster (D-IL), Jaime Raskin (D-MD), Derek Kilmer (D-WA), Thomas Suozzi (D-NY), Dina Titus (D-NV), and Zoe Lofgren (D-CA). SR 63 is currently cosponsored by Senators Chris Murphy (D-CT) and Sheldon Whitehouse (D-RI).
As quoted in the AHA newsletter, Rep. Hines said:
"Charles Darwin represents the power of science and reason to change our world and the way we view our place in the universe. Overcoming the challenges we face — the destruction of our environment, the need for renewable energy, and global population growth — will require the best humanity has to offer. We must inspire a new generation of Americans to enter the fields of science, technology, math and engineering. There is no nobler pursuit than acquiring an education in order to better the lot of humanity. There is no nobler title one can wear than 'scientist.'"
Sen. Blumenthal added:
"I am proud to champion and celebrate Charles Darwin and the countless scientists and explorers who've built on his remarkable discoveries and achievements. Darwin Day recognizes Darwin's invaluable contributions, which fundamentally changed the field of natural science and dramatically advanced our understanding of the world. Today, we reflect and remember that the dogged pursuit of science and human knowledge are profoundly important to the progress of humankind and the preservation of our planet."
AHA Executive Director Roy Speckhardt noted that humanism and reason dovetail,
"… as we use scientific advancements to protect nature's integrity, diversity, and beauty, and take responsibility for our lives and the kind of world in which we live."
Promoted annually by AHA, Darwin Day was founded in 1993 by molecular biologist Dr. Robert Stephens. At its DarwinDay.org website, the AHA spotlights the event's celebrations around the U.S.
See the full congressional resolution in Hemant Mehta's Friendly Atheist blog post today, here.
Please sign up (top right) for new Godzooks posts via email, Facebook or Twitter.