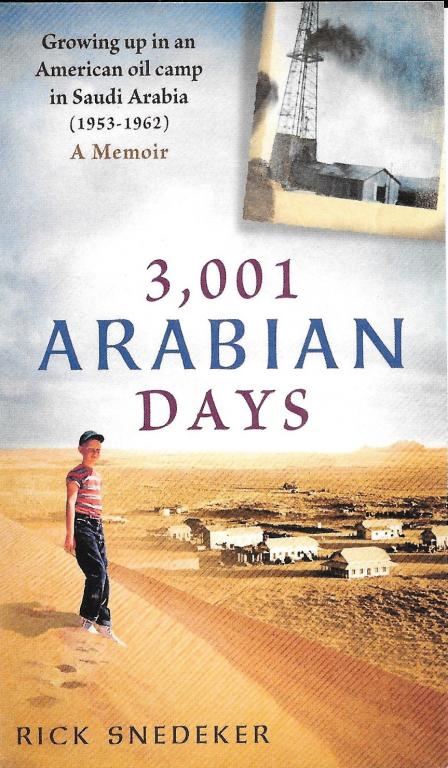 3,001 Arabian Days, my memoir published late in 2018, is starting to attract some public recognition — Kirkus Reviews, a widely respected objective reviewer of independent (indy) books, just published a positive review of my memoir.
Among other appreciative comments, the Kirkus review notes:
"The author lucidly and often poetically conveys his remembrances in a series of brief, impressionistic anecdotes that reflect the gossamer quality of youthful recollection … His commentary is remarkably insightful, and he has a gimlet eye for nuanced portraiture. … thoughtful and elegantly written … marvelous black-and-white photographs."
The full, unabridged review can be found here on Kirkus Reviews site. The book is available here on Amazon in paperback and digital editions (Kindle, Nook, etc.) and via other international distributors.
Growing up in an American oil company camp in Saudi Arabia during the 1950s and early '60s was an exotic, indelible experience at the epicenter of a flurry of activity as American oilmen helped the kingdom develop what would become the world's most important national oil industry. It was also a  very stereotypical American childhood in many respects, despite the dunes, nomads, camels and punishing heat.
I invite you to take a read with me down memory lane.
Please sign up (top right) to receive Godzooks posts via email, Facebook or Twitter.