Terrorists aren't just bearded ISIS thugs with explosives taped to their torsos.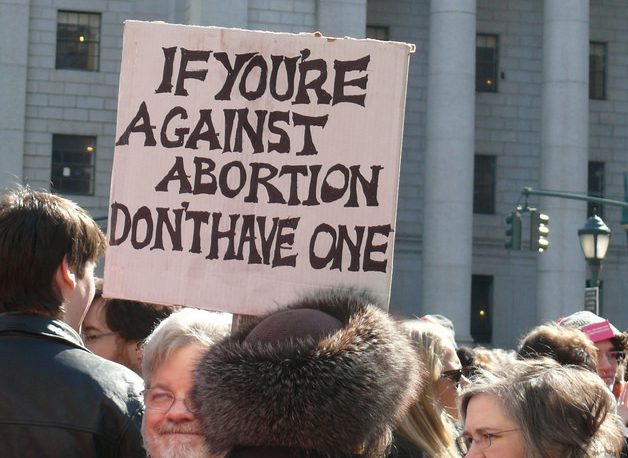 In the United States, in fact, it's right-wing maniacs Americans should be most worried about, such as violent Christian extremists, including anti-abortion zealots.
A June 2017 report from a joint national study on extremist attacks in the U.S. during 2008-2016 found that right-wing extremists "plotted or carried out nearly twice as many terrorist attacks as Islamic extremists. Collaborators in the report, titled "Homegrown Terror," were the Investigative Fund at the Nation Institute, a nonprofit media center, and Reveal from the Center for Investigative Reporting.
The report stressed that right-wing terrorism in America, in addition to being twice as prevalent as Islamic terror incidents was often more deadly:
"Nearly a third of [right-wing] incidents involved fatalities, for a total of 79 deaths, while 13 percent of Islamist cases caused fatalities. (The total deaths associated with Islamist incidents were higher, however, reaching 90, largely due to the 2009 mass shooting at Fort Hood in Texas.)"
In addition, planned Islamicist attacks were far more frequently foiled by law enforcement than right-wing plots. The study collaborators reported that of 115 right-wing incidents during the study period, police derailed only 35 percent of them beforehand, whereas 76 percent of Islamic plots (nearly 48 of 63) were thwarted by authorities.
Anti-abortion extremists fall under the same category as right-wing zealots and, thus, are formally viewed as a domestic terrorist threat by the U.S. Department of Justice.
At least 11 people have been killed in homegrown terrorist attacks on abortion clinics in the United States since 1993, according to a 2015 report in the New York Times titled "A Brief History of Deadly Attacks on Abortion Providers." Anti-abortion zealots have also committed 41 bombings and 173 arson attacks at abortion clinics since 1977, according to a 2011 academic paper published in the journal Perspectives on Sexual and Reproductive Health.
In the latest in a long string of abortion-clinic attacks, Robert Lewis Dear, 57, in November 2015 stormed a Planned Parenthood center in Colorado Springs, Colorado, and with an assault-style rifle killed two people in the clinic and a responding police officer, and wounded nine others.
I'm thinking of this today after reading a newsletter from Trust Women, a nonprofit founded by Julie Burkhart, who was working for abortion doctor Dr. George Tiller at his Wichita, Kansas, clinic in 2009 when he was assassinated by anti-abortion zealot Scott Roeder in the foyer of his church. Roeder was convicted of first-degree murder in the shooting and sentenced to life in prison.
Claiming he killed Dr. Tiller to protect unborn babies, Roeder told the court at his sentencing that God's judgment would "sweep over this land like a prairie wind."
The Trust Women newsletter noted that an earlier attacker of Dr. Tiller — Rachelle Shannon — had been released from federal prison in November 2018, alarming everyone involved in the assassination and the Wichita clinic. Shannon shot and wounded the doctor in 1993 in Wichita, but he recovered.
Birkhart said the National Abortion Federation in 2017 had reported escalating hostility and targeted activity against abortion clinics and providers in 2017: "… trespassing more than tripled, death threats/threats of harm nearly doubled, and incidents of obstruction rose from 580 in 2016 to more than 1,700 in 2017."
President Donald Trump continues his drumbeat against "radical Islamic terrorism" and forced a government shutdown over a purported "invasion" of Central Americans at the U.S. southern border. But he has said nary a word about American anti-abortion terrorists as they continue to frighten women away from legal abortion services the Constitution, backed by the U.S. Supreme Court, allow.
So we should stop thinking only of Osama bin Laden when talking about terrorists in the U.S., and remember that we have our own homegrown type killing people for God.
Please sign up (top right) to receive new Godzooks posts via email, Facebook or Twitter
---

See full Kirkus review, HERE.  Find "3,001 Arabian Days" on Amazon, HERE