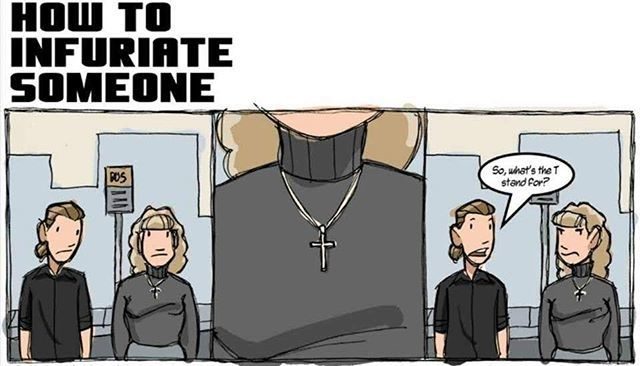 If you really want to gently annoy a true believer, act like you truly don't get their faith — as this cartoon depicts — and ask, "So, what's the T stand for?"
Of course, if you were, in fact, unaware of Christian doctrine and its sacred icons (unlikely in Christian-majority America, granted), you would have no clue that a cross is that cross. Could be a "T," right?
That's the thing with symbols, Christian or otherwise: They require shared knowledge or acceptance of basis for meaning.
In religion, faith requires a shared acceptance that what the symbols symbolize is based on fact, not — as they actually are — on wholly unverifiable wishful thinking.
That's what's really infuriating.