An obscure 19th-century American named D.M. Bennett set the stage for the 1960s sexual revolution and also helped soften religious oppression in America.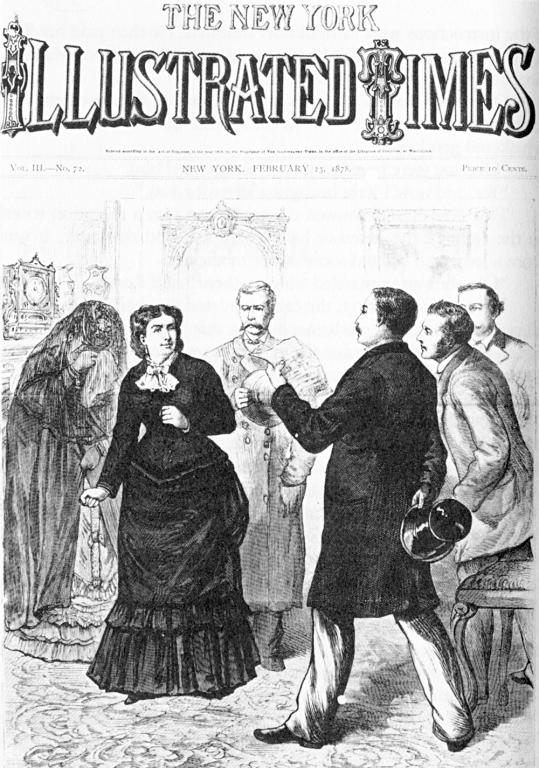 In an interesting editorial in the latest edition of Free Inquiry, Robin E. Blumner, CEO of the freethought-promoting Center for Inquiry (CFI), explains that Bennett ended up enduring 13 months of hard labor in prison simply for publishing a book "promoting sexual relations outside of marriage."
Blumner says the book, Cupid's Yokes by Ezra Heywood, rationally argued that "society and women especially would be better off if they didn't have to choose between an imprisoning institution (marriage) and celibacy."
Despite its seeming reasonableness from a 21st-century vantage, the book raised the hackles of America's so-called defenders of morality in Bennett's and Heywood's day. These blue-nosed Puritans were personified in Anthony Comstock, secretary from 1873-1915 of the New York Society for the Suppression of Vice. His mission was the "refortification of American morality."
Comstock's vice grip, so to speak, didn't really start to loosen on U.S. society until the mid-20th century with a U.S. Supreme Court case — Burstyn v. Wilson — stemming from the censorship in New York of an Italian film, The Miracle, about a girl who thinks her seducer is St. Joseph. The state's Catholic leaders decried the film as "sacrilegious," and caused the state's film board to ban the movie.
The film's distributor, Josesph Burstyn, sued, and ultimately the Supreme Court ruled against the censor and, according to Blumner, "established far-reaching precedent that seemed to foreclose the possibility that anything insulting to religious sensibilities could be banned" henceforth.
The court ruled, in part, that "Under the First and Fourteenth Amendments, a state may not place a prior restraint on the showing of a motion picture film on the basis of a censor's conclusion that it is 'sacrilegious.' … From the standpoint of freedom of speech and the press, a state has no legitimate interest in protecting any or all religions from views distasteful to them which is sufficient to justify prior restraints upon the expression of those views."
Note that under Comstock the crime of "obscenity" included "blasphemy" and "sacrilege" within its legal orbit, and that still today a quarter of the world's nation's have anti-blasphemy statutes (Massachusetts and Michigan still have them). Ireland and Canada did away with theirs last year. No American has been prosecuted for blasphemy since 1971.
But, its now manifest how these laws, once inserted, can have long staying power in statutes even after they're clearly obsolete.
Blumner points out that opposition to Comstock's heavy-handed vice assaults had positive effects, for instance leading to the emergence of the American Civil Liberties Union (ACLU), whose acronym is now iconic.
In her 2018 book, Lust on Trial: Censorship and the Rise of American Obscenity in the Age of Anthony Comstock, art history professor Amy Werbel credits Comstock's overreach with "provoking a sophisticated and organized backlash consisting of leaders in the media, the arts, law, and science."
Comstock's fanaticism "planted the seeds" of his campaign's undoing, Blumner writes: writes:
"Eventually, haltingly, the legal edifice he had built was torn down by courts substituting a much more robust freedom of expression. Today, blasphemy is no longer a prosecutable offense in America, and even obscenity is rarely prosecuted."
But, the war is not yet won, considering how the courts — most notably the Supreme Court — are being packed by the Trump administration with faithful, evangelical jurists who champion traditional Christian morality.
Blumner warns of "tough days ahead,"
"They will be akin to Comstockian days, since religious dogma will again become a legal touchstone for repression of nonbelievers."
Brace yourselves.
Please sign up (top right) to receive new Godzooks posts via email, Facebook or Twitter
---

See full Kirkus review, HERE.  Find "3,001 Arabian Days" on Amazon, HERE