Some weeks after Californian Howard West died in 2016, a "celebration of life" event was held in his honor, and baseball caps were handed out emblazoned with an ironic reprisal of one of his favorite sayings: "Life's not fair, get over it."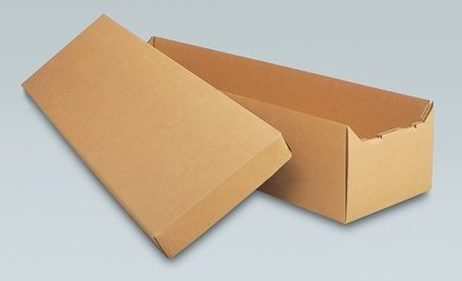 Since her mother passed in 2012, Amy Pickard has become an aficionado of the "death-positive movement," holding Good to Go parties in Los Angeles and distributing "Life is a near-death experience" T-shirts.
As a Washington Post news feature this weekend reports, these quirky memorial activities and paraphernalia are part of a transforming funerary trend in the United States where, while death is unchangeably what it is, marking it is becoming completely customizable.
"An increasingly secular, nomadic and casual America is shredding the rules about how to commemorate death, and it's not just among the wealthy and famous. Somber, embalmed-body funerals, with their $9,000 industry average price tag, are, for many families, a relic. Instead, end-of-life ceremonies are being personalized: golf-course cocktail send-offs, backyard potluck memorials, more Sinatra and Clapton, less 'Ave Maria,' more Hawaiian shirts, fewer dark suits. Families want to put the "fun" in funerals."
When my mother-in-law died recently, I was stunned to learn how much it cost to pass from this world to whatever comes next. For instance, caskets alone in our little prairie town can cost upwards of $10,000. Cremation, on the other hand, can cost about a third of that, according to the Post article. So, although these costs have long been associated with funerals in America, Americans apparently are rethinking them.
Partly due to this jarring expense, reportedly half of Americans now choose cremation when they die instead of burial of their intact bodies, sharply up from 28 percent in 2002. The
Post
reports that the National Funeral Directors Association projects an 80 percent cremation rate by 2035. Liberal Oregon's cremation rate is
already
80 percent. By 2030, seniors will outnumber children in America.
Eroding religious faith is also a factor, according to the Post:
"Now, many families are replacing funerals (where the body is present) with memorial services (where the body is not). Religious burial requirements are less a consideration in a country where only 36 percent of Americans say they regularly attend religious services, nearly a third never or rarely attend, and almost a quarter identify as agnostic or atheist, according to the Pew Research Center."
Some people think emphasizing the "fun" in funerals of late is a missed opportunity for something they believe is equally important: a sense of closure. Amy Cunningham, director of the Inspired Funeral in Brooklyn, New York, warns:
"You can't pay tribute to someone who has died without acknowledging the death and sadness around it. You still have to dip into reality and not ignore the fact that they're absent now."
But as unreligious Baby Boomers begin to die in the millions, pocketbooks get thinner and the populace become less and less focused on death's spiritual ramifications, trimmed down, impious memorials will likely become more and more prevalent.
One funeral consultant's website is named Funeral Guru Liz, and her motto is "Bringing Death to Life."
Welcome to the future.
Please sign up (top right) to receive new Godzooks posts via email, Facebook or Twitter