Because it's critically important, here's a purely political story among the usual nonreligious fare posted by this blog.
The Washington Post just reported that more than 370 former federal prosecutors from both political parties have signed a statement asserting that the findings in special counsel Robert S. Mueller III's recently released report on Russian interference in the 2016 election "would have produced obstruction charges against President Trump — if not for the office he held."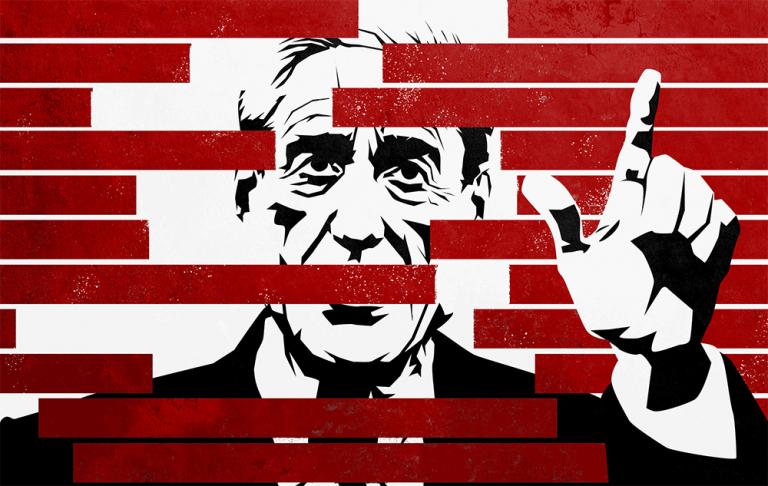 Released by the nonpartisan nonprofit Project Democracy and signed by many ex-career prosecutors as well as "high-profile political appointees" going as far back as the Dwight D. Eisenhower administration, the signed list rebuts Attorney General William P. Barr's contention that Mueller's evidence presented in the report was "not sufficient" to establish the president committed a crime.
The nonprofit said the response was "overwhelming" to a recent request by prosecutors to join in formal protest of the Barr decision.
In their accompanying statement, the signed prosecutors emphasized that their conclusion was not "a close call":
"Each of us believes that the conduct of President Trump described in Special Counsel Robert Mueller's report would, in the case of any other person not covered by the Office of Legal Counsel policy against indicting a sitting President, result in multiple felony charges for obstruction of justice. We emphasize that these are not matters of close professional judgment. Of course, there are potential defenses or arguments that could be raised in response to an indictment of the nature we describe here. . . . But, to look at these facts and say that a prosecutor could not probably sustain a conviction for obstruction of justice — the standard set out in Principles of Federal Prosecution — runs counter to logic and our experience."
The undersigned prosecutors also emphasized the inherent danger in such apparent official misbehavior, according to the
Post
:
"All of this conduct — trying to control and impede the investigation against the President by leveraging his authority over others — is similar to conduct we have seen charged against other public officials and people in powerful positions," the former federal prosecutors wrote in their letter. … [prosecuting such cases is] critical "critical because unchecked obstruction — which allows intentional interference with criminal investigations to go unpunished — puts our whole system of justice at risk."
On its website, Project Democracy notes that its "urgent mission" is "to prevent our democracy from declining into a more authoritarian form of government. We do this by holding the President and the Executive Branch accountable to the laws and longstanding practices that have protected our democracy through both Democratic and Republican administrations."
Please sign up (top right) to receive new Godzooks posts via email, Facebook or Twitter