Scotland's Parliament enthusastically favors outlawing parents physically punishing — "smacking" — their kids, but some clergy are opposed. It shows how rational governance and religion are still at odds in the 21st-century West.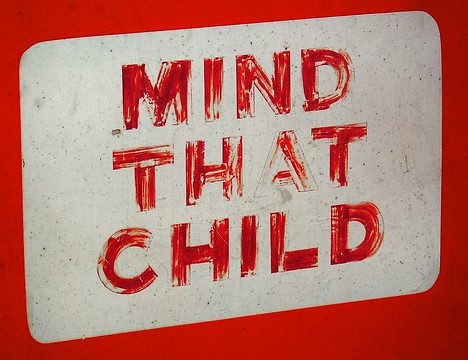 Legislators voted 80-29 — all 29 "nays" were from conservative parliamentarians — in favor of a bill sponsored by Green Party MP (Member of Parliament) John Finnie to give children the same protection from assault as adults. It now goes to committee for detailed consideration preceding a final parliamentary vote before the bill can become law.
Finnie's bill is being supported by the Scottish government, which had previously been against an outright ban on corporal punishment of children.
Religion is embedded in resistance to the bill, which opposes the age-old, biblical assumption characterized by the common phrase "spare the rod, spoil the child." The New American Standard Bible, in Proverbs 13:24, states, "He who withholds his rod hates his son, but he who loves him disciplines him diligently."
Apparently, the time has come in quite a few countries to change that age-old maxim. Fifty-three nations, not including the United States or England (or China and Russia), have outlawed corporal punishment of children. A global map of these countries is eerie in which ones are missing, including the whole of North America.
Under Finney's bill, parents in Scotland could face prosecution for any physical punishment of their children. Parents there currently can claim a "justifiable assault" defense when disciplining their children but only if they don't use an "implement," shake a child or strike one in the head, according to a BBC article.
"In England, Wales and Northern Ireland, parents are currently allowed to use 'reasonable chastisement,' but can face criminal charges if they hit a child so hard that it leaves a mark, or causes bruising, swelling, cuts, grazes or scratches," the article notes.
The Welsh government is also considering a ban on corporal punishment of children.
In defending his bill, Finnie explained,
"A growing body of international evidence shows that physical punishment of children is harmful to their development and not an effective means of discipline. We often in Scotland talk about zero tolerance for domestic abuse and violence, but we allow the use of physical punishment for children. …This sends a message to our children that hitting someone is a way of resolving a dispute, or if you don't like their behaviour."
Conservatives argued that banning such "smacking" is unnecessary and criminalizes parents' disciplining of their own children. Tory MSP Oliver Mundell, while acknowledging that corporate punishment against kids was "wrong," also argued that the bill is an "assault on family life."
Children's Minister Maree Todd countered by saying the government did not want to criminalize parents but to end the "antiquated" perpetuation of "justifiable assault." She said it is "completely at odds with our aim for Scotland to be the best place in the world for children to grow up."
A number of religious authorities are opposed to the bill.
"It is a means which has been given to them by God and the state has no right to remove it from them. The absence of proper discipline in the home and in the school has been responsible in part for the lack of respect for authority in society." the Presbytery of the Outer Hebrides of the Free Church of Scotland wrote in a statement submitted to Parliament.
The Presbytery continued to argue that,
"Most children who have come to adulthood are very grateful to their parents for correcting them when they did wrong, and even for the physical chastisement they received when it was necessary."
Also opposing a corporal punishment ban are The Christian Institute, the Evangelical Alliance and the Free Church of Scotland. "Without this as an option for parents, society will suffer negative consequences as a result of unruly children not having learned the proper boundaries of behaviour or the difference between right and wrong," the Free Church said, according to Scotland's Metro News.
Nonetheless, there is still broad support for the bill from other religious organizations, the article reported.
"Quakers believe that non-violence is something that needs practice throughout a lifetime," said Mairi Campbell-Jack, a Quaker, "and that the grounding for a non-violent life starts in childhood."
Anne Longfield, the children's commissioner for England, said the Scottish bill "really does show up the outdated situation in England. She added that Jersey and Ireland have already adopted a similar law, and that Scotland and Wales "are not far behind."
"It is time for ministers to do the same in England and change this piece of archaic legislation to protect children and reflect the fact the overwhelming majority of parents believe hitting children is wrong and that there are better ways to encourage positive behaviour," she said.
Please sign up (top right) to receive new Godzooks posts via email, Facebook or Twitter