Ken Ham, the guy who in Kentucky infamously built a 551-foot-long "replica" of Noah's supposed biblical ark, recently urged parents to keep their kids away from libraries because they might learn there that LGBTQ people are normal.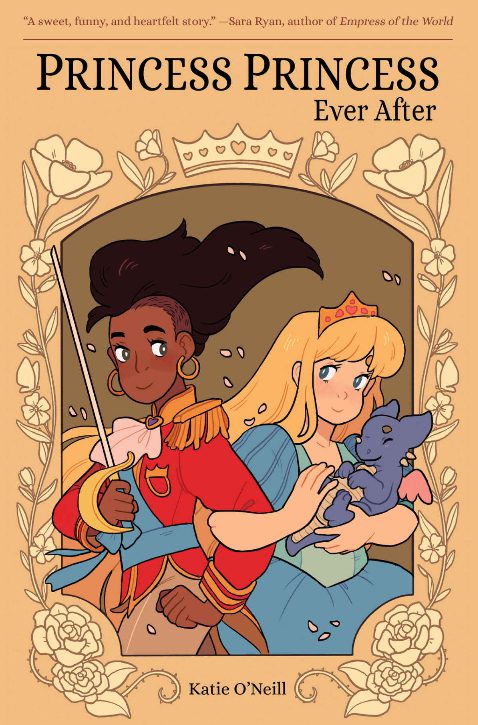 To an atheist, this directive seems oddly unsubstantiated, because every major American medical organization has determined that LGBTQ proclivities and behavior occur along a normal human continuum (see the American Psychological Association statement at the end of this post). And science backs them up. Also a super-majority of Americans currently support a pro-LGTBQ agenda.
LGBTQ people are 'abominations'
But Ham and fellow right-wing Christians believe ancient superstitious writings — i.e., those found in the Bible — before they accept repeatedly reconfirmed findings of science in reality. The Bible apparently teaches that LGBTQ people are "abominations," which is to say perversions of nature, and that their behaviors are sins against God.
Ironically, Ham was once a science teacher, but his view of reality today is strictly out of the uber-Christian Dark Ages, long before science was even a thing.
"Increasingly (sadly) so, but public libraries are becoming dangerous places for kids (of all ages). And sadly, the majority of kids from church homes have already had their hearts & minds captured by the enemy through public schools, TV etc.," he wrote Sunday in Christian-themed World Magazine.
He concluded his World remarks by linking to an article by Andree Seu Peterson titled "A mess on our shelves," which criticizes libraries for "enthusiastically joining the LGBTQ crusade."
The library 'conspiracy'
Peterson contends in her article that a kind of conspiracy is underway by the American Library Association to shelve and prominently display pro-LGBTQ dogma in libraries across the country. Peterson requoted the first paragraph from a 2017 story in ALA's American Libraries magazine, titled "Standing Up for Our Communities: Best practices and resources for public libraries serving LGBTQ youth":
"Librarians are suiting up for battle. Faced with … an awakening of hate groups …, librarians have become more emboldened by their core values of diversity, equity, and inclusion, and are fighting to maintain those values. … This is a guide for librarians seeking best practices to serve the LGBTQ+ youth community in these times of uncertainty, and a road map for those who might be new to serving this community."
Libraries toss lifeline
It apparently did not occur to either Ham or Peterson that libraries were shelving pro-LGBTQ titles to help such people better navigate their lives, find self-worth and confidence in who they naturally are (which is constitutionally protected), and learn how to deal with the ruthless intolerance and bigotry toward them, particularly from conservative evangelicals.
The ALA article continued:
"Underserved communities need libraries now more than ever, and among the most vulnerable communities are youth who identify as LGBTQ+. Unfortunately, library services to this group are, at the moment, "woefully inadequate," despite the social and legal progress the community has made over the past several years. Yet libraries must take on and live up to this challenge.

"Sadly, the history of oppression and persecution continues today. As LGBTQ+ resources are removed from US government websites, as the introduction of a First Amendment Defense Act and state 'bathroom bills' loom, as hate groups emerge emboldened and validated, and as the White House appears to be breaking with years of progressive tradition by refusing to declare June as LGBT Pride Month, we must commit ourselves to LGBTQ+ youth, as we do with all communities that seek our services, and let them know that the library is for them too."
Meanwhile, people of faith continue to persecute and demonize people in the LGBTQ community and pursue such damaging, irrational, unconstitutional practices as promoting so-called gay-to-straight conversion therapy. As if gays need to revert. Such "therapy" is harmful and is increasingly being outlawed by states. And Ken Ham is convinced that Earth, as the Bible says, is 6,000 years old and not more than 4 billion, as science has established as solidly as a granite mountain.
Library group posts policy of inclusion
The American Library Association quickly saw the dark handwriting on the wall even before Trump was elected, and it posted a new policy statement on its website in January 2017, before he was inaugurated, titled "ALA opposes new administration policies that contradict core values":
"As our strategic plan states, 'ALA recognizes the critical need for access to library and information resources, services, and technologies by all people, especially those who may experience language or literacy-related barriers; economic distress; cultural or social isolation; physical or attitudinal barriers; racism; discrimination on the basis of appearance, ethnicity, immigrant status, housing status, religious background, sexual orientation, gender identity, gender expression; or barriers to equal education, employment and housing." (color emphasis mine)
Libraries 'invaluable' for children
So, if anyone is "sinning" here, it is Christians against LGBTQ people. And libraries are an important protectant against such unsupportable bigotry.
"As far as libraries go, many studies and other forms of evidence suggest they provide an invaluable resource to children, particularly young minds, when it comes to increasing literacy rates," wrote the secular-progressive news website Dead State. "One study found that, for example, "even if children only come [to libraries] for short periods, those who attend summer library programs read on a higher level than those who do not come at all."
I hope this "conspiracy" of the American Library Association continues, as well as the societal blowback against religion-founded bigotry.
When people tell you that LGBTQ people are abnormal, keep in mind what the American Psychological Association says about them:
"No, lesbian, gay and bisexual orientations are not disorders. Research has found no inherent association between any of these sexual orientations and psychopathology. Both heterosexual behavior and homosexual behavior are normal aspects of human sexuality. Both have been documented in many different cultures and historical eras. Despite the persistence of stereotypes that portray lesbian, gay and bisexual people as disturbed, several decades of research and clinical experience have led all mainstream medical and mental health organizations in this country to conclude that these orientations represent normal forms of human experience. Lesbian, gay and bisexual relationships are normal forms of human bonding. Therefore, these mainstream organizations long ago abandoned classifications of homosexuality as a mental disorder."
Please pass it on.
Please sign up (top right) to receive new Godzooks posts via email, Facebook or Twitter