Australians are reticent about religion, but faith still speaks loudly in the nation's politics.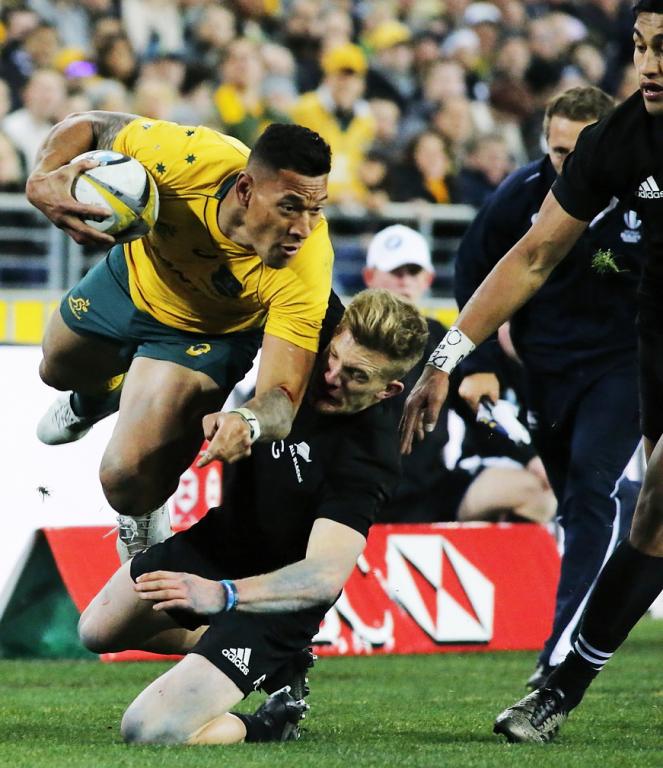 The Australian website Cultural Atlas, whose goal is to "enhance social cohesion," notes:
"As religion is regarded as a personal matter of preference, Australians tend not to discuss it publicly or explicitly with those whom they do not know very well."
But a recent political tiff Down Under reveals that religion remains a potent element in Australia's cultural calculus, even though the country is in most respects decidedly secular in attitude.
A political scrum
The scuffle in question, prior to a scrum of by-elections last July, involved freedom of religion and speech, the government, and Israel "Izzie" Folau, a star Aussie rugby player who also happens to be a Christian evangelical.
Folau had publicly declared on social media that sinners (pointedly including "homosexuals") would go to hell, which ignited a dispute with the Rugby Australia organization, which Folau plays under — and resulted in the termination of his player contract.
The response by Prime Minister Scott Morrison, the Liberal Party standard-bearer, reveals the sharp effect of a religious element thrust into the political square, as he juggled civility, religious expression and contract law.
"It clearly means a lot to Izzy and good for him for standing up for his faith," Morrison said in April. Then, during a leaders' debate: "Freedom of speech is important, but we have to exercise it responsibly and exercise it in a society such as ours with civility and due care and consideration to others … As public figures we have, I think, a higher and more special responsibility in relation to what happens in matters of contracts law and employment law – we're all subjects to those if we enter into those contracts."
It's religion, stupid
But, in fact, religion was the critical impetus, as it often is in Western-world politics. For example, when the political debate in America is about abortion, it's actually about religious people's private sensibilities about abortion's morality, not the objective medical pros and cons of the procedure itself.
Likewise, in this current debate in Australia, it's less about contract law or freedom of speech than about appropriateness of terminating a contract because of someone's publicly stated religious views.
Even in a mostly secular country, religion can get people going — especially in places, like the U.S. and Australia, where faith is fast losing its once-majoritarian clout.
Father Frank Brennan, a Catholic priest who was selected in 2017 to sit on a national panel to review the state of religious freedom in Australia, told The Saturday Paper,
"The intellectual elite is increasingly secular, when the media are largely secular, then there is a need — if you take human rights seriously — that others' perspective on the world is given due acknowledgement. It's a balancing act."
True enough.
Perspectives and 'perspectives'
However, there are perspectives and there are "perspectives." In interpreting the mandates and requirements of contract law and civility in society, for instance, you're dealing with perspectives of objective reality that can be practically resolved. With religion, you're dealing with (as far as anyone can tell) fantasy. Thus, should all "perspectives" be given the same fealty?
The problem with granting equivalence to government, say, side-by-side with religion, you open the door to perpetuation of unsubstantiated concepts in society. For example, by acknowledging religious concepts as valid and worthy of deference in reality, governments — even secular ones — commonly allow religious schools, which indoctrinate kids in these very questionable, unverifiable ideas that often affect their thinking for a lifetime.
Note that in Australia, even though a 2008 Gallup poll indicated nearly 70 percent of citizens regard religion as "having no importance" in their daily lives, religion continues to play an oversized role in society. For instance, 40 percent of school children attend private schools, most religiously affiliated, and many private hospitals, as in the U.S., also have a religious genesis.
A slide in faith
Yet signs of religion's decline in the society are manifest. Whereas 96.2 percent of all marriages in 1902 were performed by clergy, religious celebrants presided over a scant 27.4 percent of weddings in 2013, according to Cultural Atlas.
The reason religion retains strong influence in the culture is because, although Aussies say it isn't terribly important day-to-day, 60 percent of them still identify with one religious tradition or other, 52 percent with Christianity, and 64 percent of Australians say they believe in God (and 33 percent in the devil).
So, religion Down Under, while "unimportant," is also always under Australians' skin.
That's why a star rugby player warning his countrymen that sinners, especially gays, are damned creates such a complicated political moment.
What makes religion so intractable and troubling in societies, even largely secular ones, is that its ideas — whether true or only imagined — are not only deeply embedded in cultures but minds.
Image/License
Please sign up (top right) to receive new Godzooks posts via email, Facebook or Twitter
---

See full Kirkus review, HERE. Find "3,001 Arabian Days" on Amazon, HERE