Overt harassment of religiously unaffiliated people is increasing globally, according to a Pew Research Center report released in August. But it's down, if only ever so slightly, for true believers.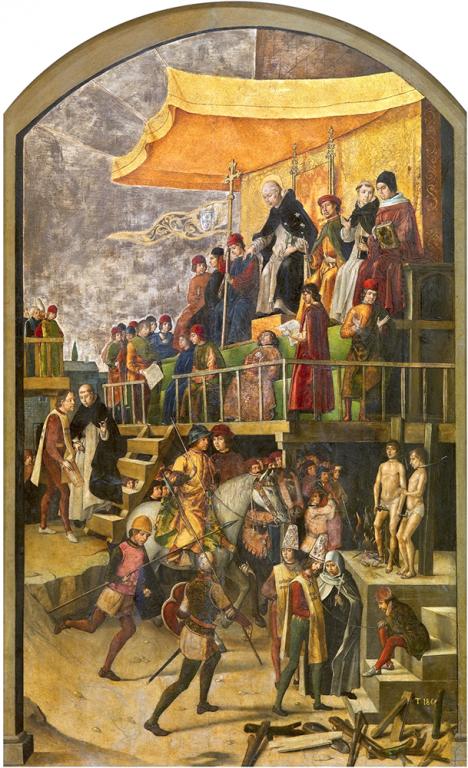 Titled "A Closer Look at How Religious Restrictions Have Risen Around the World," the tenth annual report "dives deeper" into the various ways government constraints and social enmity related to religion shifted negatively during 2007-2017.
Pew data shows that 52 governments in 2017 (up from 40 om 2007) inflicted laws, policies and actions on citizens with "high" or "very high" levels of restriction on religious belief and practice. Social intimidation of the nonaffiliated included violence and harassment, by individuals and groups.
"The religiously unaffiliated (including atheists, agnostics and people who don't identify with any religion) were harassed by governments, private groups or both in 23 countries in 2017, up from 14 the previous year," Pew reported in an explanatory release. "The unaffiliated and Buddhists were the only two groups in the study to see an increase in harassment that year."
The trendline is sharply ascendant. In 2012, Pew identified only three where nonreligious people suffered significant harassment.
Some government were particularly draconian. Pew reported that governments of 14 countries — including Iran, Russia and Saudi Arabia — harassed their religiously unaffiliated citizens in 2017 (up from 11 in 2016). Malaysia even declared atheism to be unconstitutional. In some countries, particularly Muslim ones, apostacy (voluntarily leaving a religion) remains a capital offense punishable by death.
Social harassment of the unaffiliated also surged. Nonbelievers were hounded in 13 countries in 2017, Pew reported, up from only five the previous year.
Widespread fear and loathing of secular idea spawned a host of changes that negatively impact the nonreligious. For instance, Bangladesh's Islamic clerical establishment responded to growing secular views in the country by successfully pressuring the education ministry to remove content from school textbooks deemed "atheistic." In the Maldives, Pew reported, a secular blogger was murdered when he criticized Islamic fundamentalism in the country and the violent extremism it breeds.
The religiously unaffiliated, who comprise 16 percent of the global population (about a quarter of the populace currently in the United States), unsurprisingly tend to face harassment in nations where other religions have majority populations. The FBI reported more hate crimes targeting atheists and agnostics in 2017 than in 2015-2016 previous two years.
Although the religiously unaffiliated clearly faced burgeoning harassment worldwide, according to the Pew report,
far more religious people in far more countries suffer sectarian persecution and violence
, the report noted, if slightly declining. In 2017, Christians faced significant harassment in 143 countries in 2017 (a drop from 144 the year before), and Muslims faced verbal and physical provocations in 140 countries (down from 142).
But it's bad for virtually everyone in religious or irreligious "out" groups where they live. Pew reports that both groups of outliers were tormented in 2017 by government or private citizens in 187 of 198 jurisdictions studied — the highest number yet seen.
And it's not just religiously affiliated governments and groups that are doing the harassing. In Western Europe, for instance, secular groundswells seek to dilute the influence of religion in public life.
Pew reports that the average score for levels of governmental restriction on religious activities, such as curbing proselytizing and male circumcision, has jumped twofold since 2007.
Clearly, whether you're for it or against it, religion can be a big problem for everyone.
Please sign up (top right) to receive new Godzooks posts via email, Facebook or Twitter
---

See full Kirkus review, HERE.  Find "3,001 Arabian Days" on Amazon, HERE