I just ran across an interesting survey of 8,500 secular Americans conducted just before the 2018 midterm elections and thought I'd share the findings with those of you who may be unaware of them.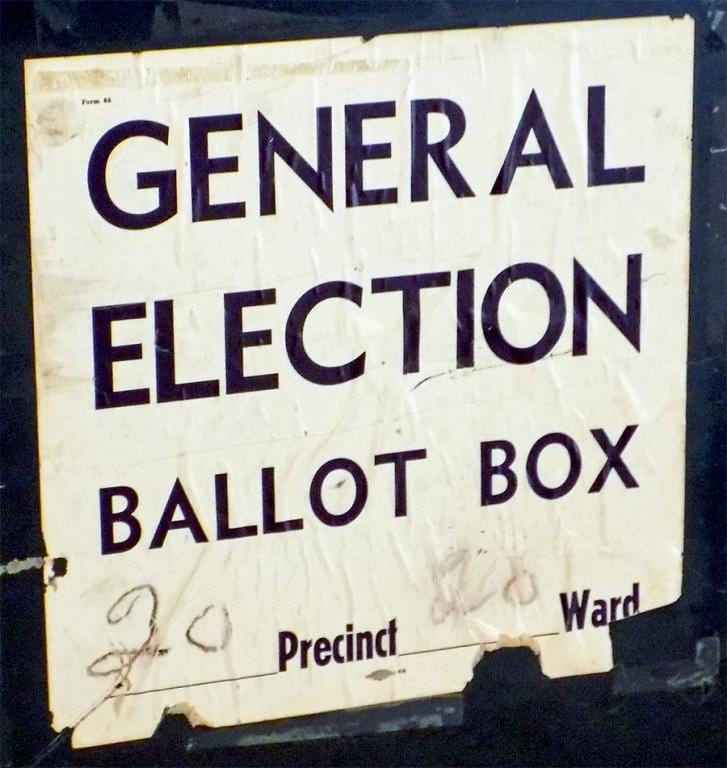 Conducted by the Freedom from Religion Foundation (FFRF), based in Madison, Wisconsin, the survey of nonreligious registered voters "reveals a bloc of highly educated, frequent voters determined to counter the Religious Right's hold over the U.S. government and who would strongly support nonreligious candidates."
The results were prescient, as the 2018 vote resulted in a "blue wave" of Democratic victories and the party's reclaiming of the U.S. House majority. Democrats are far more secular and religiously unaffiliated as a group than mostly Christian Republicans.
"The Religious Right controls all three branches of government, but secular voters are fired up like never before and ready to vote," FFRF Co-President Annie Laurie Gaylor said before the 2018 vote. "Our survey shows that politicians can tap into this potent force with the right message, and leave the religious pandering behind."
Respondents in the survey averaged a score of 90 (out of 100) when asked how likely they would be to support openly nonreligious political candidates. Survey participants also said the 10-member Congressional Freethought Caucus, a secular group formed in 2017, should put a high priority on requiring science-based education in schools, eliminating tax breaks for all churches, and protecting women's health against religious extremists who seek to limit women's medical options, such as legal abortion.
"When asked what is the most dangerous threat to the separation of church and state in America," FFRF reported, "the top response was President Trump's Supreme Court nominees, followed by 'Religious Freedom' bills advancing in state legislatures across the country."
Such legislation generally seeks to legally allow individual religious beliefs to discriminate against the constitutional rights of other Americans who don't share them.
FFRF reported that its Secular Voter Survey (see full findings here) also found that:
Nearly three-quarters of secular voters identify as atheists, with 13 percent identifying as humanists and 6 percent as agnostic.
More than one-quarter are Democratic Socialists, 45 percent are Democrats, 22 percent are independents and less than 2 percent are Republicans.
The vast majority are supervoters, stating they vote in every presidential, midterm and local election, including most primaries.
Nearly two-thirds hold a college degree or multiple degrees, with just 6 percent having not attended any college.
The largest group of secular voters are middle-aged-whites, a coveted swing demographic cited by many national political pundits and campaigns.
What this means the political muscle of secular voters promises to increasingly become a strong factor in American politics.
Pew Research, which conducts regular global religiosity surveys, reported in 2017 that a quarter of Americans and a third of U.S. Millennials were then nonreligious, and other later surveys indicated those proportions are increasing.
However, of the 535 members of Congress, a single representative — California Rep. Jared Huffman — publicly identifies as nonreligious. And atheists today remain among the most mistrusted groups in the nation, although politicians are roughly at the bottom of the trust list.
A sea change in how Americans view religious nonbelievers, if it comes, will be reflected at the ballot box.
Please sign up (top right) to receive new Godzooks posts via email, Facebook or Twitter
---

See full Kirkus review, HERE.  Find "3,001 Arabian Days" on Amazon, HERE