When I rail against religion it is never against the good part — the ethos of human kindness, generosity and compassion common to all monotheistic religion — but the destruction and suffering such faith all-to-often inflicts.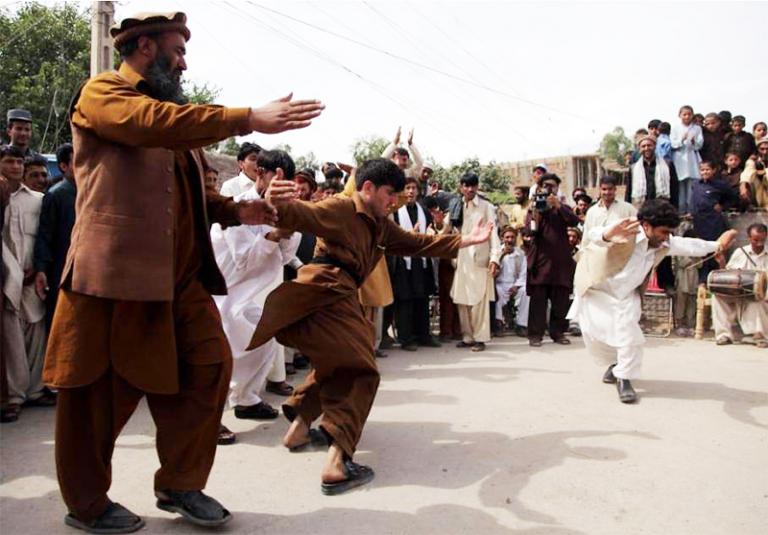 I was reminded of religion's dangerously inherent potential while reading the latest edition of Time magazine, which published a haunting two-page photo by Jim Huylebroek of the New York Times/Redux in its LightBox feature.
The photo was of a dimly lit, blue-walled bedroom in Kabul, Afghanistan, to which a young newlywed Afghan couple, on August 17, were to spend their first married night together. Located at the groom's family home, the bedroom is distinguished by a gauzy fabric hung from a large pink bow on the ceiling and cascading around the bed. Multicolored balloons cover the top of the bed.
However, the couple never arrived.
As hundreds of men, women and children danced in celebration with the newlyweds at the wedding hall that day, a suicide bomber detonated his explosive vest, killing 63 people and wounding "at least 180 more," Time reported.
The groom survived the blast. His bride did not.
ISIS (a.k.a., the Islamic State, a terrorist organization) quickly claimed responsibility for the atrocity. ISIS and the Taliban, a sympathetic home-grown Afghan terrorist group, see the Afghan government as a puppet of the United States and, thus, an enemy of Islam.
Such Islamist terror slaughters are only nominally political. At heart, they are religious, stemming from the idea that God sanctions all violence against enemy infidels — and that suicide bombers are martyred and proceed directly to Paradise to meet Allah.
This absolute lack of accountability that religious zealotry breeds is the root cause of such unfathomable human catastrophes.
"The groom 'lost hope,' he told a local TV station," Time reported, "as what should have been a joyous moment became the latest casualty in Afghanistan's long war."
I think it's important to remind ourselves that no matter how much good religion may bestow on the world, a very sinister dark side always lurks in its shadows.
Please sign up (top right) to receive new Godzooks posts via email, Facebook or Twitter
---

See full Kirkus review, HERE. Find "3,001 Arabian Days" on Amazon, HERE