Conservative Catholic clergy are pushing back hard against Pope Francis' campaign to free the global church from its straitjacket bondage to the status quo.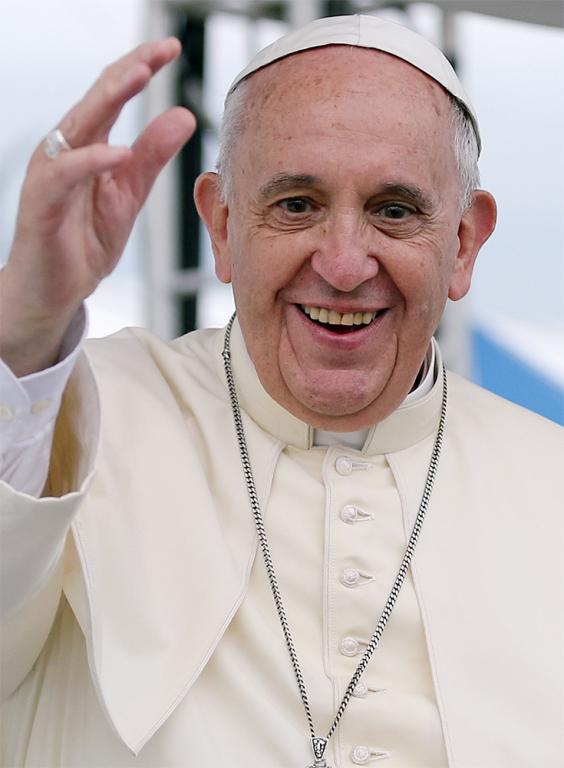 Reactionaries in the church strongly oppose such hot-button reform proposals as allowing priests to marry, particularly in the Amazon region, a clergy desert where the faithful sometimes only see a priest once a year or so.
Francis' push for reform and conservative pushback both bode ill for the faith. The reformist impulse signals that Catholicism's ancient, monolithic, unbending tenets, including a celibate priesthood, are starting to crack in a modern context, and conservative reaction signals weakness in a system many of whose clergy find it difficult or impossible to change with the times.
At a Vatican Mass on Sunday at St. Peter's Basilica in Rome that opened an international synod of bishops, Francis urged gathered prelates to "to have the courage of rekindling what he called the fire of God's gift by being open to change," according to a Reuters' report.
Warning that bishops risk becoming "bureaucrats, not shepherds," Francis said:
"If everything continues as it was, if we spend our days content that 'this is the way things have always been done,' then the gift vanishes, smothered by the ashes of fear and concern for defending the status quo," Reuters reported.
The proposal to allow priests to marry comes amid steep decline in recent years in the number of Catholic priests worldwide, especially in isolated locales within the eight nations (plus French territory of Guiana) linked to the sprawling Amazon region. Reuters reports that faithful Catholics in 85 percent of Amazonian villages cannot celebrate weekly Mass — some as infrequently as once a year — due to the shortage of priests to conduct them.
The Catholic clergy shortage is even evident here in the United States, with church congregations shrinking as graying members die and aren't replaced by younger worshippers. Many churches are closing and merging, and congregations of other religions, such as Islam, are taking over some of the now-vacant Christian church buildings.
Still, Catholic die-hards in the clergy are digging in their heels and resisting change while they nurse antiquated attitudes about the supposed inferiority of native cultures, like those in the Amazon. The three-week synod will discuss such potentially transformative reforms as ways to grow the faith in vast Amazonia, how to implement a greater role for women in the church, environmental protection, global warming, deforestation, the plight of indigenous people and their rights to their cultural and religious traditions, and land.
In his Sunday sermon, Francis emphasized the critical importance of respecting indigenous cultures, according to the Reuters report:
"When peoples and cultures are devoured without love and without respect, it is not God's fire but that of the world. Yet how many times has God's gift been imposed, not offered; how many times has there been colonization rather than evangelization!"
True. But this anxious push for reform still feels a little desperate.
Please sign up (top right) to receive new Godzooks posts via email, Facebook or Twitter.
---

See full Kirkus review, HERE.  Find "3,001 Arabian Days" on Amazon, HERE