The United States Secular Survey questionnaire is now live online — here.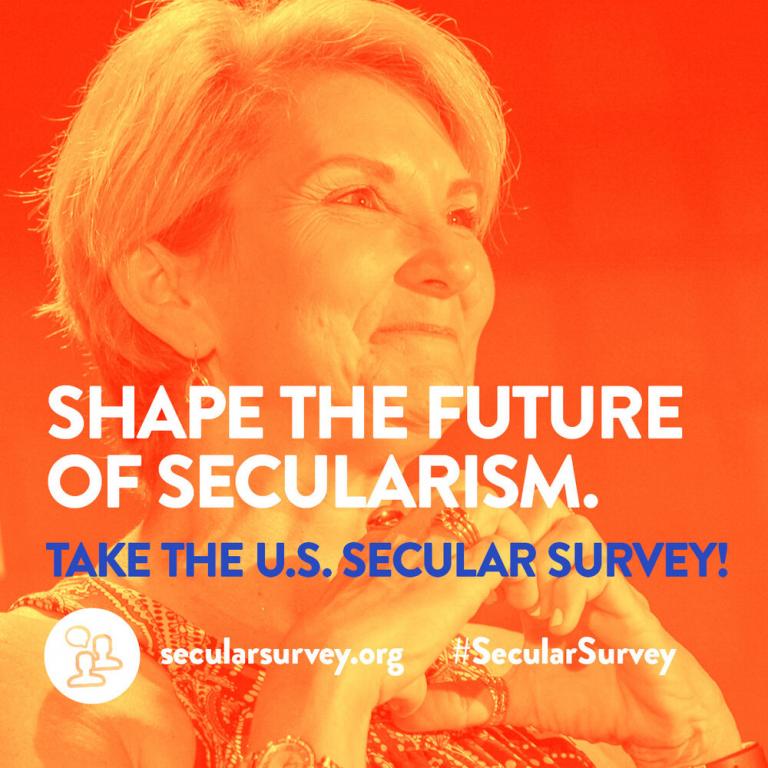 Sponsored by American Atheists (AA), the anonymous survey aims to reach as many Americans as possible who are "atheist, agnostic, humanist, freethinker, skeptic, or non-religious," according to the survey website.
AA's vision statement notes that the organization:
"… envisions a world in which public policy is made using the best evidence we have rather than religious dogma and where religious beliefs are no longer seen as an excuse for bigotry or cause to receive special treatment from the government. We fight for religious equality for all Americans by protecting what Thomas Jefferson called the 'wall of separation' between state and church created by the First Amendment."
AA said it hopes up to 10,000 nonreligious Americans will participate in the survey, to broadly "assess the priorities, needs, and issues" they face daily. Collected data will be used to "benefit the entire secular movement," AA said, "by giving organizations the tools to better our advocacy, meet the needs of our communities, and seek the funding we need to fulfill our missions."
I posted about this survey on October 10 ("U.S. Secular Survey aims to assess needs of nonreligious Americans").
I completed the survey myself online when it went live on October 15, and it took about five minutes. It's available in English and Spanish.
The survey will continue through November 22, AA reported, and findings will be published and widely distributed in the spring of 2020.
Strength in Numbers Consulting Group (SINCG) designed and will manage the survey, and will direct the project's research team. SINCG differs from other religious-data surveys (e.g., Pew Research Center and PRRI) in that it will "focus on a deeper analysis of the lived experiences of nonreligious people," and use a "convenience sample" rather than population survey method to gather data, AA reported.
Please sign up (top right) to receive new Godzooks posts via email, Facebook or Twitter.