I remember the sex, drugs and rock 'n' roll that defined the 1960s but virtually nothing religious about that turbulent decade.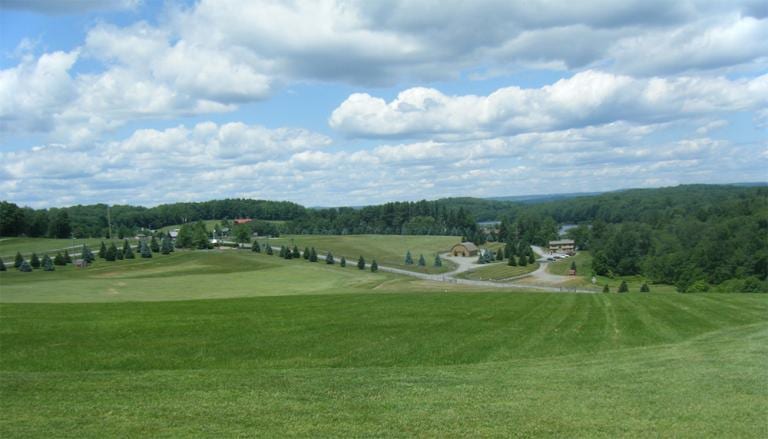 My only religious memory of that time is attending mass a couple of times at a Catholic church near Northern Arizona University in Flagstaff, where I was majoring in journalism as a freshman. The priest was "far out," as we used to say in those days, meaning "great." He gave impassioned humanism-themed sermons and allowing folk songs accompanied by guitar (and sometimes drums) during services.
But the church higher-ups apparently decided, although his masses were packed with kids each Sunday, that how he was going about it was all wrong. So they defrocked him, and he went on to marry a woman in town who had about eight kids and became a mechanic at a local garage.
Many of the rest of us wannabe hippies and social revolutionaries went on to not attend that church anymore, and to just enjoy the widely available sex, drugs and rock 'n' roll as much as we could keep our parents unaware of.
So much for religion.
Then came Woodstock in 1969, which seemed kind of earth-moving at the time, in Hemingway's sense from sex talk in his romantic novel about the Spanish Civil War in the 1930s, For Whom the Bell Tolls ("Did the earth move for you?")
Even we pink-cheeked adolescents were impressed that around half a million of us had converged at that New York farm for a few days of rock concerts by the most famous musicians of that genre at the time — Janis Joplin; Crosby, Stills, Nash and Young; Richie Havens; The Who; Joan Baez; Arlo Guthrie; Santana; Jefferson Airplane; Grateful Dead; Creedence Clearwater Revival; and, of course, Jimi Hendrix, etc.
We loved to retell to each other, and any adult who would listen, the hopeful meme that during the entire multi-day, psychedelic experience defined by an all-embracing sense of love and peace, there was zero violence — and only a couple of overdoses from some bad drugs being passed around and not irresponsible overindulgence. Or so we remember.
It was hyperbole but not much. Woodstock was an amazing phenomenon, so many human beings crushed together so mellowly by and large. The signature misery was lack of porta potties and adequate food vendors. But nobody got murdered; nobody got busted.
I had a friend who actually attended, but he got there late and found himself at the far back of the throng from the main stage. From that vantage, the performers looked the size of ants, he said, but, still, his experience was profound and felt deeply transcendant.
The main vibe, besides universal love, was a sense of hope — the sense that young people were ushering in a new, kinder epoch, where "Make love, not war" and "Come together" would be core maxims for a better world. Along with, "Gimmee an F! Gimme a U!"
To me, it's telling that all that good feeling about humanity's interconnectedness and charity seemed to have nothing to do with religion, at a time when religion was still the dominant social force in America as it continued to feed on the leftover energy of Billy Graham-style '50s  revivals.
While many remember Woodstock and the '60s as a time of social excess and hedonism, I remember it as a time of genuine, if sweetly naïve, hope for mankind.
I was reminded of this in a recent article on Woodstock I read in the AARP (American Association of Retired People) periodical — AARP, The Magazine (which is actually pretty darn readable). Chick and Cindy Corcoran, who attended Woodstock and were married for six years after, remember it as an important milestone for them and the country.
"Woodstock gave me balm for my soul," said Chick, a recently returned Vietnam Vet struggling at the time with PTSD. "It helped me get over some of those difficulties in my own way. I think that's why, to me, there are two worlds: life before Woodstock and life after Woodstock."
He said that the mass gathering at Woodstock helped "correct" the negative impact on him of his Vietnam experiences.
"I got to help lead the charge of love and peace," he said. "Ultimately, it helped me feel integrated, which was exactly what I needed."
For her part, Cindy attaches a kind of sacredness to the Woodstock phenomenon, crediting it for leading her to vocations "making a difference in people's lives." She finds it "almost insulting" when she sees people dressed up as hippies on Halloween.
"I want to strangle them," she says. "They'll put on bell-bottoms and a long wig and those little round glasses and think it's a cute character. We weren't characters. We really believed that love could change the world! That kindness matters! That war and violence are not the answer! That we need to be good to the Earth! Those concepts are too often overlooked today, and it pains me."
Chick is more goal-oriented, thinking of not frittering away his own survival after the terrible sacrifices of his comrades in arms who were grievously maimed or died fighting in Southeast Asia.
"I feel as though I am living the life they should have had," says Chick, "so I waste no time on frivolous pursuits."
All this purposeful authenticity and careful humanity and not a hint of religion in any of it.
Encouraging, I'd say.
Please sign up (top right) to receive new Godzooks posts via email, Facebook or Twitter
---

See full Kirkus review, HERE.  Find "3,001 Arabian Days" on Amazon, HERE