"White people, who were 85% of the U.S. population in 1965, are predicted to be 46 percent of the population in 2065."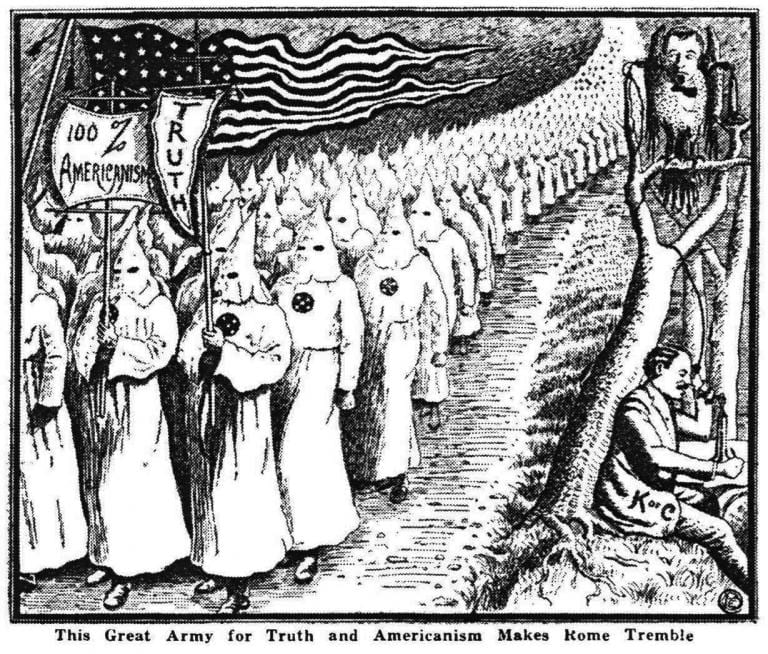 This was the most telling statement in a new paper by University of Miami (Florida) constitutional law professor Caroline Mala Corbin in the Alabama Law Review, titled "The Supreme Court's Facilitation of White Christian Nationalism." The statement derives from a paper by Loyola University Chicago sociology professor Rhys Williams in the Journal for the Scientific Study of Religion, titled "Civil Religion and the Cultural Politics of National Identity in Obama's America."
In his paper, Rhys offered this sobering conclusion:
"As Barack Obama has literally embodied a disruption of the triangle of associations among religion, race, and national identity, these [Christian nationalist] understandings of who we are and our special character in the world are at risk."
The idea is that Christian nationalists, who believe America ought to be an autocratic white, Christian theocracy, were completely unnerved when someone they viewed as a black man (in fact, he is mixed race, the son of a white mother and black father), was elected president — the supreme leader — of the United States in 2009, and then was re-elected.
The idea that anyone with a significant percentage of black DNA should be considered all black is, by itself, a bigoted, white nationalist, racist trope.
"White Christian nationalism seems especially ascendant again," Corbin wrote in her paper. "Perhaps its resurgence was sparked by the election of President Barack Obama, the first African-American President of the United States. Perhaps it is a reaction to the demographic shift that made white Christians a numerical minority for the first time, or the impending minority status of white Americans. Perhaps it is all of the above and several other reasons. Whatever its cause, many people now openly proclaim their support for Christian nationalism."
Corbin stressed in her paper that "government-sponsored Christianity" is one very troubling "manifestation" of Christian nationalism.
"As the sociological evidence establishes, the harm of Christian nationalism is not just [that it offends some people], but discriminatory attitudes and discriminatory policies. Even if not specifically motivated by Christian nationalism, government-sponsored Christianity nonetheless advances the Christian nationalist belief that true Americans are Christian Americans. Everyone else is simply not accorded the same respect, benefits, or rights. This result is exactly what the Establishment Clause aims to prevent."
And by "government-sponsored Christianity," Corbin zeros in on recent decisions of the U.S. Supreme Court she emphatically believes are "wrong," in that they are relentlessly whittling away at the constitutionally mandated barrier the Founding Fathers tried to errect between church and state.
"The insight embedded in Establishment Clause doctrine that the government should not favor one religion over others is borne out by contemporary social science. Consequently, instead of eviscerating the separation of church and state, the principle ought to be recognized as more important than ever," Corbin proposes in her paper.
She emphasizes the damage done by two particular Supreme Court cases: Town of Greece v. Gallway and American Legion v. American Humanist Association.
Justices decided in the former case that the Greece city council's traditional prayers presented by clergy to commence meetings did not endorse Christianity and were thus not unconstitutional; a lower court had ruled the opposite. In the latter case, Justice Neil Gorsuch, with Justice Clarence Thomas, concurring in the majority opinion, argued that plaintiff's were merely "offended" by a 40-foot Christian cross at a publicly funded Bladensburg, Maryland, war memorial, and that that wasn't enough.
"The injury-in-fact test requires a plaintiff to prove 'an invasion of a legally protected interest which is (a) concrete and particularized . . . and (b) actual or imminent, not conjectural or hypothetical,'" Gorsuch wrote, referencing a 1992 precedent.
In her paper, Corbin argues that these cases are not just a matter of citizens of minority religions or who ascribe to no religion being "offended" but that they're a direct assault on the Constitution.
"In sum, government-sponsored Christianity like the predominantly Christian prayers in Town of Greece … or predominantly Christian displays like the Bladensburg Latin cross, should violate the Constitution," she wrote.
The lynchpin of Corbin's research paper was the Jager v. Douglas County (Georgia) School District, in which a federal appeals court in 1989 ruled — "spot on" correctly, in Corbin's view — that traditional pre-game religious invocations at public high school football games violated the church-state separation principle established by the Constitution's First Amendment.
The case involved a non-Christian, Native American member of the local high school marching band, Doug Jager, who protested pre-game prayers delivered primarily by local Protestant ministers and broadcast over loudspeakers. Under pressure from an earlier suit, the district had already altered its policy to allow non-clergy to deliver remarks, but the appeals court still found the invocations were religious in nature and therefore unconstitutional, coming from a public-school sponsored event.
The 11th Circuit Court appellate judge in the Jager case reasonably concluded that because the vast majority of school district inhabitants were Protestant Christians, even with the policy change the resulting prayers would have been "overwhelmingly Christian invocations," Corbin wrote.
"I argue that government-sponsored Christianity, while always troubling under the Establishment Clause, become even more so when viewed through the lens of this country's growing Christian nationalism," Corbin emphasized. "Christian nationalism is the belief that the United States 'has been and always should be distinctly Christian in its identity, values, sacred symbols and policies.' It conceives of religion and government as wholly overlapping rather than separate spheres. Government-sponsored Christianity both reflects and furthers Christian nationalism."
This is the danger posed to the secular republic by Supreme Court rulings that weaken the wall separating church and state, she strongly contends, warning that Christian nationalism is "strongly linked to hostility towards outgroups, and this hostility paved the way for hostile public policy."
"Consequently," she writes, "Christian nationalism does not simply symbolically exclude some form their community and country, it may lead to actual exclusion."
As the proportion of white Christians in America recedes, we can expect impulses toward unconstitutional religious chauvinism to get worse, not better.
And, to a great degree, this surging ethnic and religious anxiety among white Christian nationalists is what thrust Donald Trump into the White House.
Please sign up (top right) to receive new Godzooks posts via email, Facebook or Twitter
---

See full Kirkus review, HERE. Find "3,001 Arabian Days" on Amazon, HERE