American anti-vaxxers should read news reports of a horrific measles epidemic in Samoa this year that has infected nearly 5,000 people and killed 70 — 48 of the deceased, or 68 percent, were under the age of 4.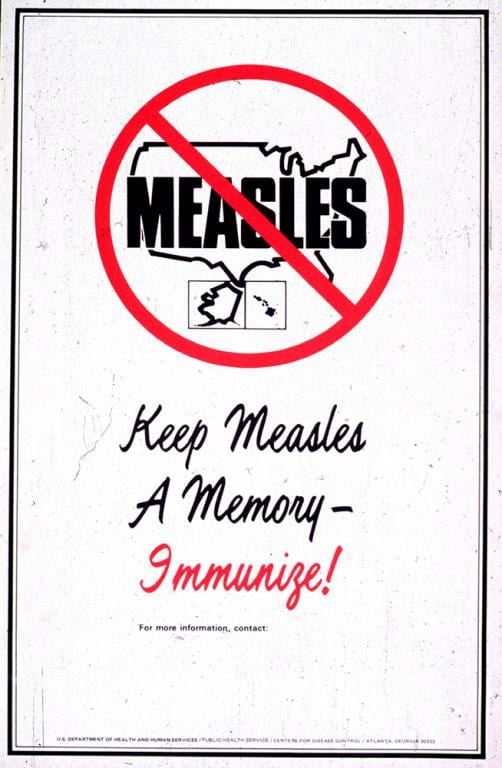 The reason for the epidemic is ignorance and fear.
Due to misinformation being spread on the islands about the safety of innoculations, vaccination rates before the recent epidemic started in mid-October had been steadily falling since 2013, according to WHO and UNICEF data. The Washington Post reported that the slide worsened in 2018 when two infants died whose vaccinations were improperly mixed, the BBC reported.
Only 31 percent of Samoans were vaccinated when the epidemic hit, and immunization experts say at least 93-95 percent inoculation of a population is necessary to protect it from the disease and its spread.
In an emergency campaign launched after the October epidemic began, the government has succeeded in vaccinating 91 percent of Samoans. The United States, Australia, New Zealand, Britain, and China, and organizations such as the Red Cross and UNICEF, have sent teams to assist the Samoan government in dealing with the epidemic.
Despite the intractable beliefs of some anti-vaxxers worldwide, science has proven the safety and efficacy of vaccines in preventing and even eradicating measles where they are applied. A lot of opponents have religious objections, and others have personal antipathies to vaccinations, but the research is irrefutable: vaccinations work, and have saved millions upon millions of lives globally.
"The story of Samoa's outbreak mirrors one unfolding around the world: a decrease in vaccination rates due to persistent disinformation about the safety of vaccines, combined with international travel, has sent measles rates skyrocketing, with outbreaks in countries where the disease had been thought eradicated," the Post reported.
Even the U.S. hasn't been spared. It experienced its worst measles outbreak since 1992 this year, with 1,261 cases reported between Jan. 1 and Nov. 7. The majority of victims were unvaccinated.
"I think what we've learned from this episode and this epidemic is the absolute importance of getting the right message out to the communities, educating the communities on the importance of having the vaccine," UNICEF Pacific's chief of communication Cate Heinrich told CBS.
The "right message" is that vaccines demonstrably are safe and can prevent and eradicate disease, notwithstanding any holy book or New Age insistence to the contrary.
Not heeding established medical science can cause tragic results like what's happening in Samoa — and also in pockets of religious fundamentalism in America, where vaccination rates are rock bottom.
"It shouldn't, shouldn't, shouldn't happen this way … It's going to take a long time to heal," said Lina Chang, a Samoan community advocate who characterized the epidemic's carnage as "heartbreaking."
One Samoan father lost three of his five children to the disease.
Also heartbreaking is the ignorance that opened the door to this wholly preventable pestilence.
Please sign up (top right) to receive new Godzooks posts via email, Facebook or Twitter
---
Thanks for reading my Godzooks blog. FYI, now and through the Christmas season, my memoir, "3,001 Arabian Days," will be available on Amazon at a discount — $12 (was $15.95) for the paperback, and $5 (was $6.99) in Kindle format. Enjoy! Access it on my Amazon page: http://tinyurl.com/y7rzla44. See more info below: