Catholic Church authorities have discovered a very effective new tactic to avoid full accountability for its ever-widening global pedophilia scandal involving predator priests and complicit prelates: bankruptcy filings.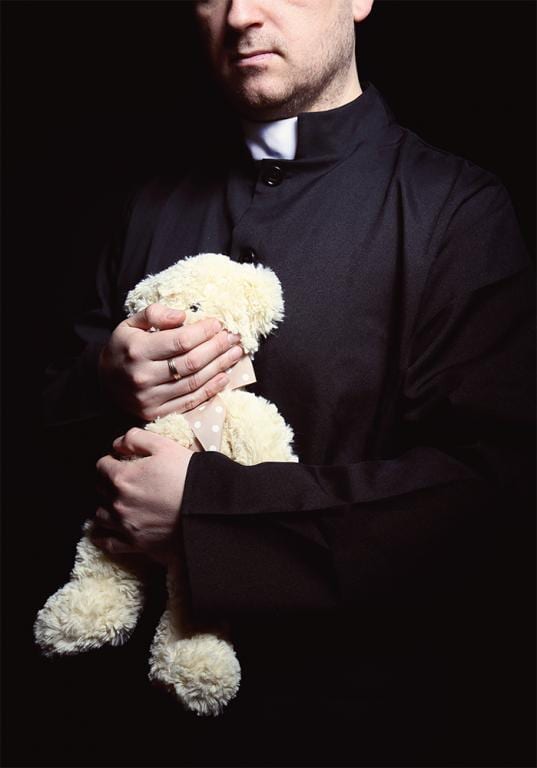 Previously, the church mainly used denial, cover-ups, secret back-room settlements with victims, and even the collaboration of local law enforcement in keeping cases confidential. And church authorities quietly moved predatory priests to new parishes to avoid scrutiny of their misdeeds — and, more importantly, to avoid church accountability and to protect its wealth.
Since 2004, 20 U.S. dioceses have declared bankruptcy to shield their assets after coming under pressure from victims, their families, and government and citizen allies of children abused by church officials, according to a Bloomberg Businessweek article in January. They acommplish this with complex tax and legal maneuvers and machinations that allow the total value of church "estates" to be massively devalued at pennies on the dollar to ultimately pay far less in settlements to pedophilia victims than they otherwise might.
Another benefit of bankruptcy to the church: secrecy. Bankruptcy allows and ensures less-public mass settlements, which not only ends existing lawsuits but prevents new ones being filed.
"It provides a clean slate," says Robert Kugler, a lawyer who represented abuse victims in the St. Paul and Minneapolis archdiocese — and sharply limited financial exposure.
The latest bankruptcy of a U.S. diocese was early this year in Harrisburg, Pennsylvania, the state where a shocking church pedophilia scandal exploded in 2018 and resulted in a sprawling grand jury inquiry into six dioceses, including Harrisburg. The probe revealed allegations of 300 priests molesting approximately 1,000 children over decades. Two other dioceses were investigated previously.
Sadly for justice and restitution for victims in the 2018 cases, statues of limitations in Pennsylvania prevented criminal or civil charges being brought against nearly all the named priests still living.
But the Harrisburg diocese was able to protect itself by filing for bankruptcy.
"The diocese was in need of right-sizing," diocese attorney Matthew Haverstick dubiously explained to a Bloomberg reporter. "Bankruptcy is really the responsible way to do it, so it can continue to do all the things it does, spiritually and charitably."
Haverstick's statement alludes to the disingenuous idea that churches should not have to use funds donated to it for charitable purposes to pay settlements to children sexually abused by priests. So, those "charitable" monies can largely be corralled off and untouchable in bankruptcy settlements.
"Right-sizing," indeed. Right for the church; an unjust disaster for abuse victims.
As yet, Pennsylvania has resisted changing its statutes to allow a longer window of time for victims to sue their abusers, as neighboring New York and New Jersey have done in recent years, as have other states, Bloomberg reported.
However, victims can still sue dioceses, who are responding to the extra exposure by
employing bankruptcy as a weapon
.
"If you're a victim that finally had your opportunity to seek justice — it's horrendous," said Pennsylvania victim advocate Shaun Dougherty, who worries victims will generally get far less money out of a bankruptcy settlement than in a lawsuit. "That's how [Catholic dioceses] operate. They're protecting the secrets, the assets."
It's still expensive for the church. The Harrisburg Diocese had shelled out $12 million to 100 victims as of the summer of 2018. Under bankruptcy protection, it is likely to pay out far smaller amounts going forward.
Globally, the church has paid out just shy of $4 billion to victims of pedophile priests since 1950 — mainly to "keep things hush hush" — according to Jack and Diane Ruhl of the National Catholic Reporter.
"That number may even be a bit conservative, as we cannot know for sure the agreed upon 'under the table' amount," Alexa Erickson reported in a 2018 article on the online Collective Evolution (CE) site.
When Pope Francis addressed hundreds of bishops on the issue last year, according to the Los Angeles Times, he said:
"I realize how much the pain of recent years has weighed upon you, and I have supported your generous commitment to bring healing to victims — in the knowledge that in healing we too are healed — and to work to ensure that such crimes will never be repeated."
CE's Erickson wrote that the pope's words of "generous commitment" only reveal the continuing reality of "just how tightly knit the Church truly is — worried more about reputation than morality."
Some of the Catholic faithful were unmoved by the pontiff's words, in light of the gravity and enormity of the huge and growing church scandal.
"The people he was talking to are the people who moved the pedophiles around to prey on kids," John Salveson, a 59-year-old Philadelphia businessman who was abused as a child by a priest, told CE. "If you gave me 100 years to pick a word to describe the U.S. bishops' reaction to this crisis, 'generous' would never make the list."
Please sign up (top right) to receive new Godzooks posts via email, Facebook or Twitter
---

Buy the paperback

here

on Amazon