Although some of America's top government leaders continue unabashedly trying to insert more overt Christianity into the public square — Secretary of State Mike Pompeo and  Attorney General Bill Barr come to mind —  it's encouraging to note that a recent survey indicates a strong majority of citizens think that's wrong.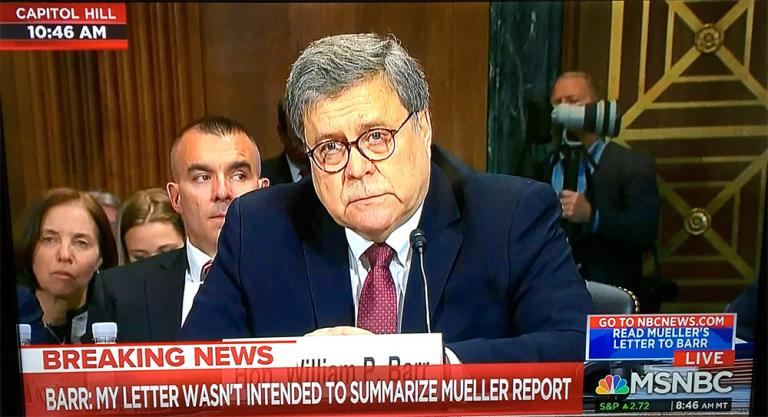 In the November edition of Church & State, the magazine of Americans United for Separation of Church and State (AU), Rachel K. Laser, the secular organization's president and CEO, wrote in her regular column that AU's research shows:
"Sixty percent of the country says that protecting the separation of religion and government is either one of the most important things to them personally or very important. And nearly half of likely 2020 voters (47 percent) say they would be more likely to support a candidate who would safeguard church-state separation, with only 11 percent saying they would be less likely."
She said this data was gleaned from AU's first-ever public opinion survey, conducted by Anzalone Liszt Grove Research, which she described as "one of the nation's most respected and accurate polling firms."
Laser said AU undertook the survey to better understand how the general public and various demographic groups perceive the organization and its primary issue, and how best to broadly communicate the importance of church-state separation throughout the electorate.
The poll, conducted in English and Spanish, surveyed 2,002 Americans who indicated they would vote in 2020, including respondents from a wide variety of ages, and religious, geographic and educational backgrounds.
One of the key take-aways from the survey's results, Laser emphasized, was how worried Americans were about misuse of their religious liberty.
"When we asked which church-state issues voters found most compelling, the answer was clear: Americans are concerned about 'religious freedom' being used as a license to discriminate both in employment and concerning health care access," Laser wrote.
The top three priorities voiced by respondents were:
Ensuring that businesses, employers and health care providers can't use religion as a reason to discriminate.
Ensuring taxpayer-funded organizations can't discriminate in who they hire based on an applicant's religion.
Ensuring that religion is not used to deny access to birth control.
Most respondents also expressed their support for the idea that church-state separation is an important founding principle of the republic and a "key feature of the U.S. Constitution."
"Respondents also resonated with the idea that religious freedom is a shield to protect, not a sword to harm," Laser wrote.
Ditto.
Please sign up (top right) to receive new Godzooks posts via email, Facebook or Twitter
---
Access my memoir below in paperback and Kindle formats on my Amazon page: http://tinyurl.com/y7rzla44. See more info below: