I know "God helps those who help themselves," as I was taught those so many years ago in catechism class, but it still strikes me as ironic that, as the coronavirus spreads worldwide like ripples in a pond, worshippers are protecting themselves from it even while worshipping.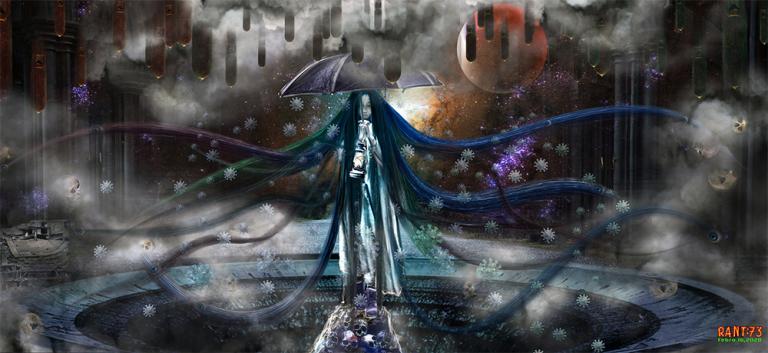 I should think that if you really believe in God, you would also believe He (sorry, I capitalize it out of habit) could easily take care of that, right?
Apparently not.
"When Episcopal congregants receive Holy Communion this weekend many of them may choose not to dip the consecrated bread into the single, shared chalice," stated a CNN online report March 8. "Some Catholic churches simply won't be using the cup during communion. And when worshippers of both traditions exchange the sign of peace, they'll wave or bump elbows instead of the typical handshakes or hugs."
That's because Christian congregation leaders, like leaders of virtually all organizations in the U.S., as elsewhere, are urging their constituents to take care to avoid a virus everyone is very skittish and insecure about. Even President Trump can't seem to know what to make of it, except that it must be "perfect."
The protective behaviors noted above are among a much longer list of precautions that church leaders are recommending for their clergy and flocks to help blunt the spread of the coronavirus microbe. For example, the Episcopal Diocese of Chicago and the Roman Catholic Archdiocese of Chicago have issued comprehensive guidelines to clergy, priests and other congregation leaders.
And it's not just Christians that are spooked.
"[A]s coronavirus continues to spread around the world, religious leaders across several faith traditions are modifying practices and adjusting services," the CNN report noted. "Churches are offering mass online and on TV. Synagogues may stream readings of the Scroll of Esther for Purim. Muslim pilgrimages of Umrah [to Saudi Arabia] are temporarily suspended."
The CNN article provided an overview of how various faiths are being defensively proactive against the disease. Here's a few tactics:
Christianity: The doors have been closed to Bethlehem's Church of the Nativity, considered by the faithful to be the birthplace of Jesus. Pope Francis presented his weekly greeting this week via video link rather than from a window in St. Peter's Square in Rome. The Mormon church has closed several temples and restricted or postponed some international events.
Judaism: Young Israel of New Rochelle, an orthodox synagogue in New York City, has cancelled its annual tradition of distributing cash to the poor. Israel's Ministry of Health has banned large community events and gatherings of more than 5,000 people, which has effectively led many cities to cancel their Purim celebrations.
Islam: Muslims at the Islamic Center of Southern California have been requested not to embrace or kiss each other on the cheek, as customary, but rather "place a hand over their hearts, give a respectful nod or flash a warm smile," CNN Center members are also advised to wash their hands frequently, and hand sanitizer stations have been set up at the mosque's exits and entries. Elsewhere, Friday prayers, the most important gathering of the week, were suspended in Tajikstan, and the Sharia Council of United Arab Emirates issued a fatwa prohibiting sick people from attending prayers and services.
Hinduism: Due to a government advisory to avoid large gatherings, Indian Prime Minister Narenda Modi will not attend next week's Holi event, a Hindu festival marking the start of spring (which includes the throwing of vividly colored powders). Advisories to avoid mass gatherings at ritual BAPS Swaminarayan mandirs have also been issued by Hindu authorities in the United Kingdom and elsewhere in Europe.
Buddhism: Hong Kong's Fook Wai Ching She Buddhist temple has been closed while authorities investigate a spate of coronavirus cases possibly linked to it. In South Korea, the Cultural Corps of Korean Buddhismsuspended until March 21 its Templestay program, where people can experience monastic life at 137 temples in the country.
Of course, it makes complete common sense materially to protect oneself from a potentially deadly and infectious disease. Less so supernaturally.
If I were to worship an omnipotent, omnibenevolent deity, I would just assume He (again, my apology for the capitalization) would have my back in easily neutralizing if not destroying outright such a threat, as opposed to the near-apocalyptic "Spanish Flu" of 1918-19. For more information on how faiths were affected by that devastating pandemic, which killed 50 million globally and 675,000 in the U.S., read this blog post by Chris Gehrz, here.
Which is one of many reasons I don't worship such a purported being.
But I wish health and longevity — and immunity to coronavirus — for those who do.
Please sign up (top right) to receive new Godzooks posts via email, Facebook or Twitter
---
Both books below are available in paperback and digital editions on Amazon, here.