I'd like to share some good news about 3,001 Arabian Days, my 2018 memoir of growing up in Saudi Arabia in the 1950's and early'60s.
It is now the top-ranked Kindle bestseller in Amazon's "Saudi Arabia Travel Guides" genre.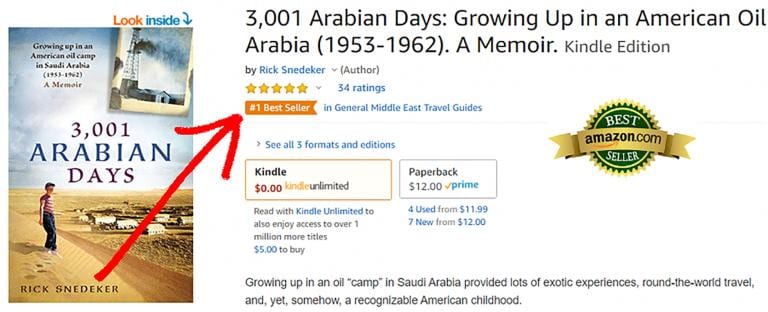 Last month, I published my second book, Holy Smoke: How Christianity smothered the American Dream, and it was also on Amazon's bestseller list (if only temporarily) for new releases in the "Atheism" genre.
If anyone is interested in reading Holy Smoke as a reviewer, let me know, and I'll provide a link to a complimentary digital copy.
To those who have read either book, thanks a million.
Please sign up (top right) to receive new Godzooks post via email, Facebook or Twitter