About 15 years ago, after living and working in Saudi Arabia for nearly three decades, I witnessed my first public flogging.
It happened on a weekend morning adjacent to the public outdoor market in the oasis town of Hofuf, which sits in palm-groved splendor in the desert kingdom's oil-rich Eastern Province.
I came upon the flogging by accident. A young Saudi man, handcuffed to the back of a small police pickup truck, was being swiftly and repeatedly struck up and down his back and legs by a cop with a narrow cane. Ratta-tat-tat.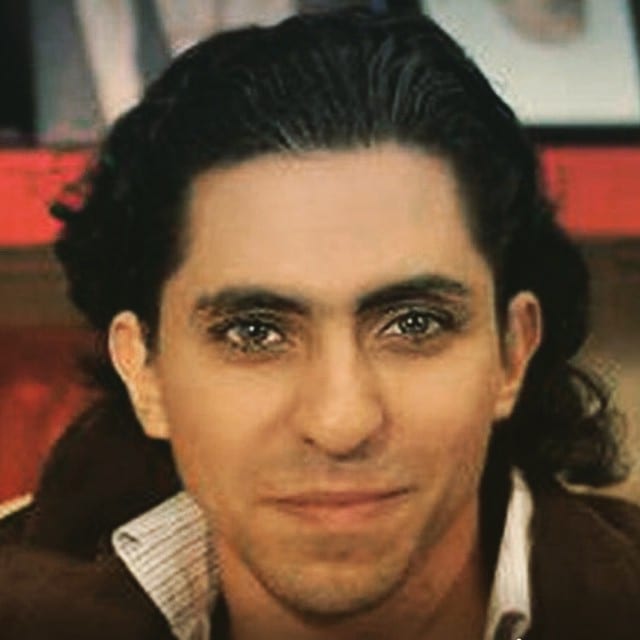 There was no crowd; in fact, although the market area was crowded nobody except me seemed to be paying any attention. It was as though this guy had just been pulled off the street for some random infraction to be beaten. He was not crying or grimacing, just stoically enduring.
The act was not brutal. The blows fell relatively lightly, more like a hard rain than a beating. So, it appeared to me the purpose was more to humiliate than to hurt, which makes sense in a very private, secretive culture where masculine pride, vanity and public "face" is paramount. To wit, Saudi men commonly dye their mustaches and beards black long after they turn completely gray in old age, their white heads always covered in public by the traditional ghutra or schmagh head covering.
Well, apparently, flogging is now suddenly passé in the kingdom.
International media this week reported that Saudi Arabia has officially banned public floggings, a momentous change confirmed by the kingdom's state-run human rights commission on Saturday, according to The New York Times.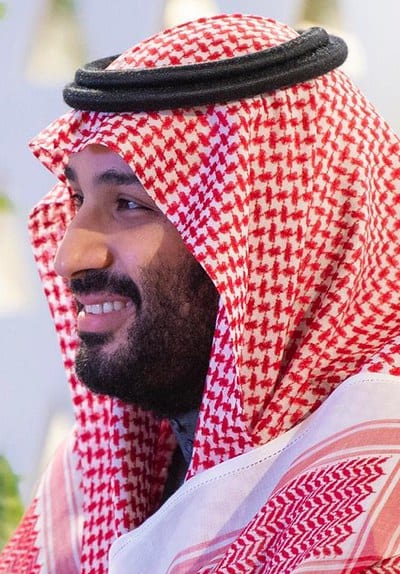 The Times report characterized the government policy change by Crown Prince Mohammed bin Salman (aka "MBS"), who effectively governs the country in the stead of his aging and ailing father, as "part of [the crown prince's] effort to reshape how the kingdom is run." Despite this change and others in the past few years, however, the kingdom is still viewed by international activist groups, like Human Rights Watch, as one of the world's most repressive regimes in terms of human rights and freedoms, the article noted.
Recall that veteran Saudi journalist and human rights proponent Jamal Khashoggi was assassinated at the Saudi consulate in Istanbul in 2018. U.S. and international intelligence agencies concluded that Prince Mohammed personally ordered a hit team to murder Khashoggi, but the only charges filed were against others, and the prince has never admitted responsibility. And another prominent Saudi human-rights dissident recently died in jail after a stroke, from what supporters claim was medical neglect.
Nonetheless, floggings are manifestly not part of judicial punishment anymore. However, the kingdom's judicial system still rigorously beheads convicted criminals for capital crimes, including 184 — a one-year record — in 2019, according to human rights group Amnesty International. Since Prince Mohammed's father, King Salman, arose to the throne in 2015, executions have doubled.
Floggings, on the other hand, traditionally have been mostly reserved for "moral" crimes, such as public drunkenness, unmarried men and women socializing in public ("mixing"), adultery, etc. These social infractions are predominantly tied to the Islamic Quran. The kingdom's entire system, including morality, law and government are based on that ancient book, as the Bible is to fundamentalist Christians in America.
Immorality in many cultures over millennia has been controlled by public shaming, and that's what flogging appears to achieve. But that's then; now is now.
Despite reports of public repression and brutality, the crown prince is manifestly changing things dramatically in the once religiously hidebound kingdom. In the past few years, women were finally granted the right to drive cars, the first movie theaters have opened (presumably heavily censored and government controlled), music concerts have flourished, mixing of the sexes in public is becoming more common and "normal" in bigger cities (as well as women publicly appearing unveiled), and there's even been some "monster truck" rallies. Saudis remain as soccer-mad as they've always been, only now women are allowed to attend matches, and they easily rival the delirium of male fans (as they did before when they could only watch matches on TV).
But amid the tectonic changes taking place in the kingdom, intractable evidence of the underlying authoritarianism and sometimes draconianism remains.
Popular young human-rights blogger and religious freedom advocate Raif Badawi remains in prison under a sentence of 10 years and 1,000 lashes (the lashings are presumably now jettisoned) for, among other infractions, "cybercrime and insulting Islam" and disobeying his father. His public flogging in 2015 was filmed by a smart-phone camera (only a glimpse is shown in this embedded video), and the global public outrage that ensued apparently contributed to the decision to end all floggings because they were seen to have damaged the country's international reputation.
Stay tuned.
Regarding what it means that the kingdom has terminated floggings, human rights campaigners within the country and without are muted.
"I would not call it a breakthrough," said Adam Coogle, a researcher at Human Rights Watch who tracks Saudi Arabia. "I would call it a positive step."
Please sign up (top right) to receive new Godzooks posts via email, Facebook or Twitter
---
"Erudite yet readable … very illuminating"
— Richard Dawkins, author of "The God Delusion," in praise of "Holy Smoke"

Buy either book on Amazon, here (paperback or ebook editions)