This is exactly how a secular republic should operate.
On Thursday, Dallas (Texas) County Judge Clay Jenkins ordered Hobby Lobby Corp. to "cease and desist" keeping its stores open in the county because it violated his earlier March 22 order prohibiting "non-essential businesses" from publicly operating during the current coronavirus pandemic.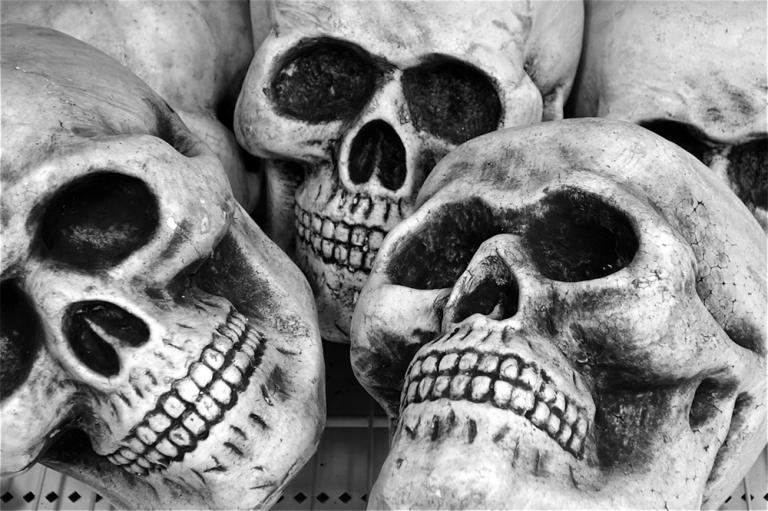 This is significant, because Hobby Lobby is famously owned by fundamentalist evangelical Christians, who have previously opposed various secular laws for religious reasons, and one case in 2014 — Burwell v Hobby Lobby — went all the way to the newly right-leaning U.S. Supreme Court (and won). (An article published today in Slate analyzes that infamous case and the company's continuing Christianity-driven scofflaw tendencies: "Of Course Hobby Lobby Thinks It's Above the Law: No one should be surprised that the craft store chain is defying shutdown orders.")
Judge Jenkins was emphatic:
"I just want to make it clear to Hobby Lobby and anybody who is foolish enough to follow in their footsteps that in Dallas County, the government and 99.9% of the business community, puts public health over profits," Jenkins said in a news conference on Thursday, CBS News reported. "… [The company is] taking the position that somehow the rules don't apply to them."
In his April 2 letter to Hobby Lobby threatening a cease-and-desist order, Judge Jenkins said the government's "essential business" order reflected the "unprecedented challenges" facing the country.
"Note that a violation of this order during a pandemic may be punished criminally as a misdemeanor or enforced by civil action," Jenkins wrote in the letter to the company general counsel, Peter Dobelbower.
In her Slate article, Dahlia Lithwick said Hobby Lobby has been at the vanguard of "a long and thickening string of [legal] cases" filed by religious dissenters who proclaim the primacy of their faiths over secular law, and dismiss how their demands might harm others.
"So it should hardly come as a surprise to anyone that Hobby Lobby itself seems to be leading the move to defy state orders about the need for nonessential businesses to close during the COVID-19 pandemic," Litwick writes. "Hobby Lobby, once again, is in it for Hobby Lobby, the religious institution and beating heart of spiritual conviction. To everyone else? Good luck."
Lithwick reports that Hobby Lobby reopened stores this week despite stay-at-home orders by governors in Colorado, Ohio, Wisconsin and Indiana, and that state attorneys general in Colorado and Ohio threatened sanctions if they do not heed closure orders immediately. Some of the company's stores in Wisconsin closed last week but quietly reopened (and then closed again under legal threat), after displaying signs indicating they were "essential businesses" because they were now selling personal protective equipment (PPE) such as face masks."
But the idea that Hobby Lobby stores are "essential" rings hollow.
Slate
reports that the firm's founder and CEO, David Green, has been "openly defiant" about keeping his stores open during the Covid-19 pandemic.
"God will guide us through this storm," he told employees in a letter.
In the letter, he promised to keep stores open and insisted that his "prayer warrior" wife, Barbara, after consulting with God, assured him that "workers were all able to labor safely."
Nonetheless, late last week Green let go thousands of hourly employees and canceled their health insurance with the company.
Ironically, the company's purported religious requirement to provide health insurance to its employees was one of the reasons in the Burwell court case that it said it couldn't abide having in their health plan contraception availability, because they feared employees opposed on religious grounds.
So much for moral imperatives.
In a secular republic, where laws and decisions are made for real-world, not supernatural, reasons, such as protecting public health, judges would necessarily do as Judge Jenkins did.
"If you work at Hobby Lobby and you work in management, go ahead and lock up and leave as soon as possible," said Jenkins at a press conference.
An unseen deity cannot countermand that order in a secular system just because religious people who happen to believe in such beings are convinced they will protect them.
In fact, not all Hobby Lobby employees are on board with the corporate stay-open policy.
"Hobby Lobby is fighting that we are an essential store," an employee at one of the chain's North Carolina stores wrote in an email to Business Insider, the online news site PopCulture reported. "There is absolutely nothing in Hobby Lobby worth spreading this illness. I'm honestly appalled at this company and the way it doesn't care for its employees and only about making money."
After days of backlash against Hobby Lobby for its policy's threat to public health and for refusing to close its stores where legally ordered to do so, the company on Friday announced it would close all its 900 U.S. stores indefinitely.
Wait for the court case.
Please sign up (top right) to receive new Godzooks posts via email, Facebook or Twitter
---
"Erudite yet readable … very illuminating"
— Richard Dawkins, author of "The God Delusion," in praise of "Holy Smoke"