Fake wrestler Hulk Hogan is no Anthony Fauci, as if we need to be reminded.
Hogan, as you likely already know, is a global celebrity by dint of his career in phony, winners-decided-ahead-of-time "professional wrestling." He is neither a theologian nor public-health expert, though he seems to like to present himself as such.
Like on Monday when he offered his invented opinion that the coronavirus pandemic was purposely sent by God, as he says the biblical plagues of Egypt were, to punish human beings for their sins, and that "maybe we don't need a vaccine," the New York Daily News reported.
"In three short months, just like He did with the plagues of Egypt, God has taken away everything we worship," WWE (World Wresling Entertainment) star Hogan wrote on Instagram. "God said: 'You want to worship athletes, I will shut down the stadiums. You want to worship musicians, I will shut down Civic Centres. You want to worship actors, I will shut down theatres.'"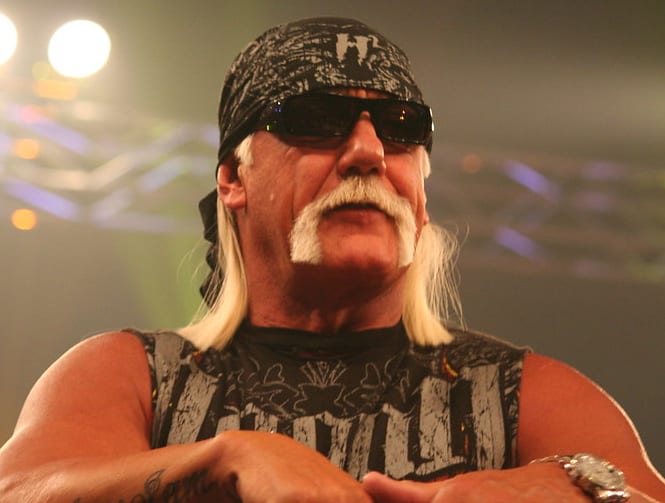 Note the irony of Hogan's celebrity as an "athlete" being bestowed on him by worshipful fans, who, excited by fake wrestling, have already revealed they value charisma and emotionality over actual athletic prowess.
On the other hand, we have Dr. Fauci, an eminent American immunologist, director of the U.S. National Institute of Allergy and Infectious Diseases since 1984 and, now, one of two primary public leaders of the Trump administration's coronavirus response team.
Dr. Fauci, who, unlike Hogan, actually knows what he's talking about, not unsurprisingly disagrees with the entertainer's off-the-cuff medical assessment of the pandemic.
Fauci has publicly and repeatedly stressed that he believes the coronavirus evolved naturally in the real world (not via some supernatural realm), that developing a vaccine is critical, that people need to continue social distancing because the virus is so contagious and potentially lethal, and that vastly increased testing is essential to getting the nation safely back at work and living as normally as possible after such a systemic shock.
He bases his conclusions on material evidence and facts that he has learned to objectively interpret during a long career in reality medicine. Airy religious fantasies in such a context are useless and, indeed, can be harmful — to believers and innocent others.
To be sure, too many American religious congregations still continue to gather in churches and synagogues to worship the almighty, believing "He" will protect them from the virus if their faith is genuine and strong. (Watch the video below about one such U.S. church in the South).
Without evidence, President Trump has been laboring mightily to put an arbitrarily happy face on the pandemic's worrisome trajectory and touting drugs such as the anti-malarial hydroxychloroquine, whose potential efficacy in short-circuiting the virus has not been scientifically verified. But Fauci says no "magic bullet" drug is known at the moment.
"Today, there are no proven safe and effective therapies for the coronavirus," Fauci told CNN's Dr. Sanjay Gupta in late March. "That doesn't mean that we're not going to do everything we can to make things that have even a hint of efficacy more readily available."
So, the experts know that a vaccine and/or an effective remedial drug is needed, unlike wannabe pastor and religio-medical expert Hulk Hogan.
"Maybe we need to take this time of isolation from the distractions of the world and have a personal revival where we focus on the ONLY thing in the world that really matters. Jesus," suggested the 6-foot-7, 66-year-old entertainer, whose celebrity name is even made up (he was born Terry Gene Bollea).
Still, with zero credentials in theology or medicine, he reportedly has 1.5 million Instagram followers.
If this is the caliber of "expert" from whom so many Americans are acquiring information to supposedly protect us from real-world hazards, we're in far more danger than one might hope — and that one novel virus might pose.
We're in more danger.
I mean, a lot of people are still donating lots of money to Jim Bakker, for goodness sakes. And he's already served prison time for fraudulently soliciting and spending donations from his followers.
Oh, and Bakker also is currently being sued by the state of Missouri for selling fake coronavirus cures on his website.
Hulk Hogan is in excellent company.
Please sign up (top right) to receive new Godzooks posts via email, Facebook or Twitter
---
"Erudite yet readable … very illuminating"
— Richard Dawkins, author of "The God Delusion," in praise of "Holy Smoke"

Buy either book on Amazon (paperback or ebook), HERE