Here's a story that spotlights what I've long believed is one of the most toxic effects of Christian doctrine: how it cements self-defeating attitudes in people's psyches, especially women's.
The story was presented by a woman named Bonnie Yoder in her May 3 post — "Religious Obedience Nearly Killed Me." — in the Recovering from Religion: Ex-communications blog.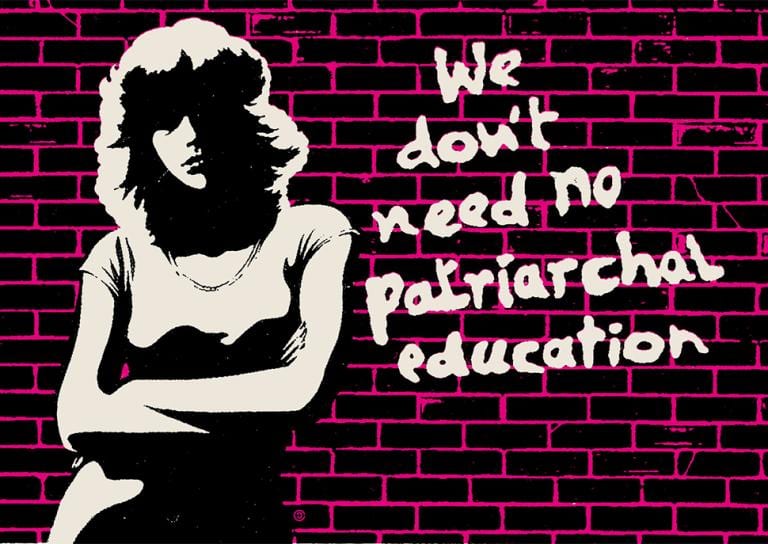 Ultimately, Yoder underwent an emergency appendectomy, but only after a series of men, including her husband, minimized her complaints of increasingly unbearable pain and her pleas that she be taken to an emergency room, not a doctor's office.
She was dangerously trapped in the patriarchal Christian attitudes that had been instilled in her since childhood, which demanded that she always defer to male authority, as the Bible supposedly prescribes.
"A year ago today I nearly died as a direct connection to the deep, deep damage religious abuse has permanently formed into my psyche," she wrote in the post. "For four months I had been in such pain as to take my breath away, leave me unable to sleep and barely eating. In spite of this, I gained nearly twenty pounds in a matter of weeks!"
Several doctors she consulted seemed more concerned about her weight gain than pain, she said, advising she "cut the carbs a little" and get some exercise, before sending her home with her increasingly worrisome discomfort.
On the day she finally pushed hard enough to be taken to an emergency room, her husband, Todd — a "retired emergency responder and firefighter" — initially suggested a walk-in clinic because her situation, in his experience, just didn't "look" to him like an actual "emergency," Yoder said.
Later, as she sat "doubled over" in a walk-in clinic, a desk clerk told Todd that his wife looked so bad she thought the doctor would immediately send her to the hospital rather than assess her at the clinic.
"That's how Todd gained the confirmation he needed to take me to the E.R.," Yoder wrote. "It was another 'authority.' someone more knowledgeable than he was. It was not me he listened to, but the authority."
Long story short, after waiting "for hours" to be seen by a physician in the emergency room, intermittently losing consciousness, Yoder and her husband were told that her appendix was near rupture and required emergency surgery to fix.
It turned out her recent weight gain was from toxic fluid build-up from her infected appendix, not too many carbs.
But the surgery didn't solve everything.
"After I returned home and began to [physically] heal, my mental health took a huge slam," Yoder wrote in her post. "I realized that my religious training of authoritarianism and complementarianism and patriarchy had caused me to keep from advocating for myself to the point that it could have killed me! OBEDIENCE nearly killed me!"
Yoder also voiced an important corollary to the downsides for Christian females trained from birth in biblical patriarchy: Males simultaneously learn that they are divinely anointed as superior to females.
"Patriarchy and misogyny and authoritarian principles are not just taught to women, they are also taught to men," Yoder wrote. "Todd is one of the sweetest, most gentle and generous people I have ever met. So although he wasn't fierce about being the 'man' or the 'leader,' it was there."
In other words, he had been raised to believe it was his responsibility, not his wife's, to decide what she required.
After the dust settled in this unnerving episode and Yoder and her husband sat down and analyzed what had happened, she said they both realized each had "been deeply trained into these harmful thought processes."
She says she now realizes that she will need to "consciously resist … for the rest of my life" all the ways that religious fundamentalism formed her deepest attitudes from an early age.
"I realized how easily we can have our autonomy seized and how easily a person can be trained into circumstances which cause harm toward themselves and others," she wrote.
And, as always, it's all based on religious fantasies viewed by believers as reality.
This is how it works and why Yoder yielded all her power and personal autonomy to her husband:
"What? You 'let' your husband have authority over you? Yes. Yes I did. Yes he did. Because BOTH of us were constantly told by our religious teachings that a husband is the head of the house. He alone has final say about anything. He has authority over EVERYONE in his household. And the most important thing we were taught, indeed the highest virtue to obtain, is obedience to all authority."
Good God.
Please sign up (top right) to receive new Godzooks posts via email, Facebook or Twitter
---
"Erudite yet readable … very illuminating"
— Richard Dawkins, author of "The God Delusion," in praise of "Holy Smoke"

Buy either book on Amazon, here (paperback or ebook editions)