A Mississippi school district opened in-person, on-site classes on July 27 but quickly had to start quarantining students when one tested positive for COVID-19.
As Homer Simpson is wont to say: "Doh!"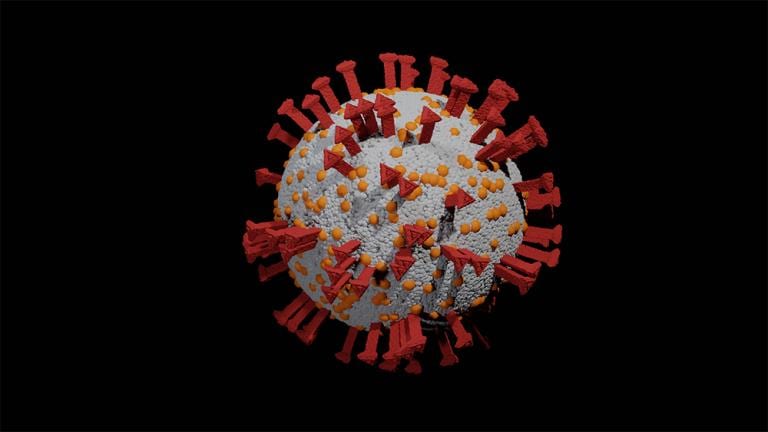 In a letter to parents on July 31, the Corinth School District, after lauding "a great first week with students back," added this ominous addendum, the Mississippi Free Press reported:
"We have had an individual test positive at Corinth High School. Contact tracing at the school has been completed and anyone in close contact (someone who was within 6 feet of an infected person for 15 minutes or more) with this person has been notified. If you were notified, your child will need to quarantine for 14 days from the last known contact. While quarantining, your child may not attend school or any school activities. However, they should continue working digitally in order to be counted present."
WREG-TV in Memphis reported that the district is "quarantining 12-14 students who were exposed to one infected classmate," and is prohibiting "allowing parents who chose in-class learning to switch their children to virtual classes."
It was probably not the most fortuitous time for Mississippi school districts to be opening to begin in-class instruction for the fall semester in the midst of a pandemic in which the state is currently the national leader in positive virus tests, the Free Press reported.
"Earlier this week, Mississippi nabbed the title as the state with the highest percentage of COVID-19 tests coming back positive. All told, about 25% of Mississippians who get tested for the coronavirus are positive, Mississippi State Health Officer Dr. Thomas Dobbs said during a press conference this week. But that figure is even higher among those under 18 years of age … 34% of children tested are positive for the virus."
Corinth schools Superintendent Lee Childress said he wasn't blind-sided by the quick positive test.
"I'm not surprised, because I know there are several other schools and school districts that have opened across the country, and they experienced the same thing and maybe even a little earlier than we did," he said.
Childress says a hybrid option (in-class or virtual learning) makes quarantining "a little bit easier to handle," WREG reported.
"That is the beauty of having both models in place," he said. "Learning can continue whether you're out of school for COVID-19 or any other type of extended illness."
But that doesn't mean parents and his teachers, not to mention students, have share the superintendent's cest la vie attitude during the pandemic.
The Free Press reported that parents and teachers across the state have expressed concerns that "while most kids may be fine, asymptomatic children will carry the virus to adults who are more vulnerable."
"'I think we are rushing it just to make certain people happy,' one unidentified educator told the Mississippi Association of Educators (MAE) in the July 27 report, according to newspaper. 'I don't think we are ready to reopen, and I'm nervous about returning to work. I shouldn't have to choose between my job and my health.' Another expressed their worries succinctly: 'I am scared to death. … They Will Infect Each Other and Their Families and Their Teachers.'"
Before Corinth opened classes, University of Southern Mississippian historian Douglas Chambers issued a warning, telling the Free Press that he feared a "pediatric COVID crisis will overwhelm schools and hospitals this fall — especially if K-12 schools push forward with resuming 'traditional face-to-face classroom settings." He stressed then that school-age children were the "primary drivers" of the virus' mounting statewide caseload.
"And it's happening the week before schools are supposed to start. It's a catastrophe," the scholar said.
Many teachers agree, the Free Press underscored, citing data showing 86 percent of the state's educators voiced "a negative sentiment" about returning to traditional classes for K-12 students. Eighty-two percent favored a hybrid or virtual model over traditional classes.
"'It is too dangerous for both the teachers and the students' to reopen schools, MAE reported one Jackson County educator saying in the survey results it released on July 27. 'Teachers should not have to risk their lives to teach.'"
If there is good news, it is that of the 5,889 pediatric cases of COVID-19 in Mississippi — more than polio cases during that horrendous epidemic there in the 1950s — only 56 patients 17 and younger have been hospitalized, the newspaper reported.
Although children seem to develop less severe symptoms when contracting the virus, those under 10 appear to possibly spread it less efficiently. But studies indicate older children spread the disease as easily as adults.
If the experience of other countries proves out in America, Corinth and other U.S. school districts who choose to open with "live" classes may face steep challenges.
Earlier this summer as its viral load flattened, Israel opened its schools, but within weeks schools had to close down again. By the end of June, the nation had "wiped out its gains" against the virus and "tens of thousands of students and educators had left classrooms to quarantine for two weeks." Israel then hit a new daily high of 2,000 new cases.
"Tracing found that infected teachers who taught multiple classes infected students in each class. As a result, hundreds of teachers and thousands of students were exposed to the virus and spread it to family members at home and beyond, contributing to the resurgence of infections in the general Israeli population," Israeli newspaper Haaretz reported on July 20.
Stay tuned.
Please sign up (top right) to receive new Godzooks! posts via email, Facebook or Twitter
---
"Erudite yet readable … very illuminating"
— Richard Dawkins, author of "The God Delusion," in praise of "Holy Smoke"

Buy either book on Amazon, here (paperback or ebook editions)