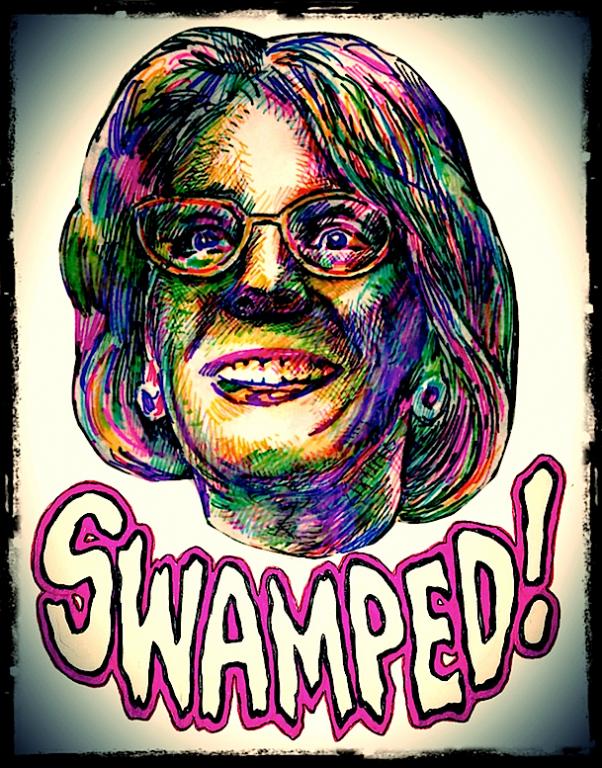 An "all-out assault on public education" in America by the Christian Right remains in full force, the nonprofit secular watchdog Americans United for Separation of Church and State (AU) reminded members in a newsletter this month.
Although the cautionary alert was raised as the central theme of a fund-raising pitch, the threat of faith to secular governance and the rights of nonreligious and marginalized Americans is nonetheless manifest, dire and real — and increasing in breadth.
At the start of the school year in July, AU reported it received "more than a dozen complaints" from staff of one Arizona school district, protesting the blatant religious nature of a "Back to School Kick-Off" event on July 30.
"Eight Christian pastors were invited to speak to faculty and staff," the AU newsletter noted. "For an hour and a half, school staff were subjected to Bible quotes, Christian prayers, and even asked to raise their hands to show their belief in God. They were told that God would protect them from COVID-19."
In the newsletter, AU President and CEO Rachel K. Laser said her organization quickly intervened to demand an apology from the district, and "within a day" district officials issued an apology promising that "this will never happen again."
But Laser said the evangelical encroachments of Christianity into the tax-funded public square are not limited to Arizona, or just schools:
"[I]n Missouri, state lawmakers wasted little time after returning from their pandemic break to advance bills that would crate a private voucher program and offer Bible classes in public schools … each action a Christian nationalist's dream."
In the meantime, President Donald Trump and his voucher-pushing Secretary of Education Betsy DeVos are "using COVID-19 to create a mad dash toward vouchers and 'relief' funding for of private religious schools."
Tax funds would — unconstitutionally, arguably — support both of those initiatives.
AU viewed as "most dangerous of all" the U.S. Supreme Court's June 2020 decision Espinoza v. Montana Department of Revenue, which ruled that a Montana scholarship program providing taxes for student tuition to attend private schools may not discriminate against religious schools under the Free Exercise Clause of the Constitution.
The gist of the majority decision was that, while states aren't obligated to tax-subsidize private schools, if they do (as Montana did) they must not fail to provide the same benefit to private religious schools (as Montana didn't). Montana law prohibits public money being spent on any religious schools, but the state Supreme Court ruled in late 2018 that the entire voucher program was unconstitutional because it could not avoid taxes going to religious schools.
Several religious families petitioned the U.S. Supreme Court to review the decision ending the voucher program altogether on the basis of religion.
It is unclear whether the Montana Legislature can revisit the issue and discontinue subsidies for any private school, religious or otherwise, and thus constitutionally avoid having to use tax funds to subsidize religious education.
DeVos' statement after the Supreme Court ruling in Espinoza is instructive of how evangelicals view antipathy to religion in what is supposed to be secular governance.
"Montana and other states should be very clear about this historic decision: your bigoted Blaine Amendments and other restrictions like them are unconstitutional, dead, and buried," she said, according to a HuffPost report.
Thirty-eight states have "Blaine Amendments" on their books, which prohibit spending of public funds for religious purposes, but the court did not specifically address these amendments' constitutionality in Espinoza.
An article in the conservative National Review (NR) magazine characterized the court's decision as "a victory for religious believers, schoolchildren, poor and working-class parents, and the rule of law."
"It is a loss only for bigots, militant secularists, and the teachers' unions," the NR article opined." The scandal is that four members of the Court would have gone the other way."
Therein lies the rub in all of this: religious believers, who are by far mostly Christian in the U.S., view their faith as just like any other element of reality that should be treated exactly the same as every other part of reality.
Except it's not true. Religion, as the Founding Fathers knew only too well, is vastly unlike other human beliefs and activities — and it can be cataclysmically destructive to individuals and societies, as they had seen in Europe's long, bloody religious wars in the Middle Ages.
It's critically important to remember in this chronic discussion that religion, unlike, say, racism (a hoary descendant of tribalism), is based on phantasms, not reality, although its detrimental effects can be very real indeed.
The reason the Founders sought to erect a strong "wall of separation" between church and state is because they feared what is now happening in America — religious leaders, if they cannot force their doctrines into government, endlessly try to insinuate it. This is why schools are such an important evangelical target, because they contain the most vulnerable, pliable minds in the nation for many hours each day.
So when Christian true believers aggressively try to increase the presence of religion in the nation's primary and secondary education system under guise of providing parents more "choice," it is about forcing all Americans to subsidize a religious rather than secular education for Christian children — and for other, unwitting, children who find themselves being indoctrinated in the Bible.
This is not about education but rather tax-funded Christian proselytizing to innocent children who are ill-equipped to truly understand what it truly means or counter its fraudulent effects.
Secular Americans should pay attention and make it a priority to keep all things religious outside school doors — as, for instance, Voodoo, Satanism and White Supremacist ideologies are.
Please sign up (top right) to receive new Godzooks! posts via email, Facebook or Twitter
---

Buy either book on Amazon, here (paperback or ebook editions)