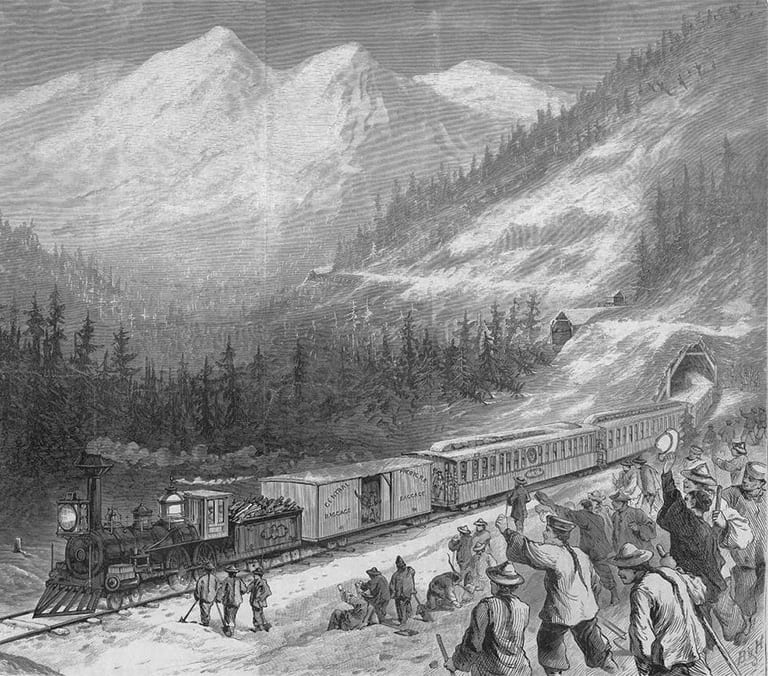 Prostitution was apparently one critical factor in the March 16 massacre by a young white man of six Asian-American spa workers (and two others) in Atlanta, Georgia, and a neighboring county. It was certainly a critical factor in the wanton slaughter of some 19 Chinese migrants in Los Angeles on Oct. 24, 1871, by a mostly white vigilante mob.
You probably never heard of the latter incident.
Instructively, the 1871 massacre has been described as "the largest mass lynching in American history" ("How Los Angeles Covered Up the Massacre of 17 Chinese," LA Weekly, 2011, and "Review of the Chinatown War: Chinese Los Angeles and the Massacre of 1871," Journal of American History, 2012).
For many if not most Americans, this is counterintuitive, because just the term "lynching" is routinely only associated in the United States with historical atrocities against African-Americans, not Asians. In fact, Asians are generically, if unhelpfully, considered the "model minority," seen as inevitably winning lower-education spelling bees, graduating college and thriving in the nation's winner-take-all capitalist marketplace (as though that exempts them from racial resentment).
Despite accelerating attacks against Asians in the U.S. since former President Donald Trump began blaming them for Covid-19 (he called it the "Kung flu" and "China virus") and thus targeting them for race haters, Americans have failed to understand what it meant.
When many Americans read about the recent killings of Asians in Atlanta and heard from Asian-Americans decrying historical and systemic racism against them in America, they were probably perplexed, being largely unaware of any such racial animosity in the supposed land of "all men are created equal."
Although some Americans still remember the unconscionable internment of Japanese-Americans in prison-like camps after the U.S. declared war on Japan in 1941, I would wager that precious few had ever herd of the 1871 atrocity in L.A. I certainly hadn't.
It turns out that systemic American racism (although Republicans keep denying it's systemic) isn't just toward blacks, but Asians, too. Even white European immigrants sometimes — Italians, Irish, etc. — faced aggressive American ethnic discrimination and xenophobia when they first arrived. It seems racism is almost as American as apple pie.
I think it's important to focus on these diverse forms of bigotry (and of sex trafficking) — and the role our individual ignorance plays — and consider their profound implications for the stability of the country. What we don't know can morally compromise us, and, more importantly, hurt and even kill innocent others.
In the latest incident, Atlanta resident and devout Southern Baptist Robert Aaron Long, who reportedly had frequented the spas he targeted in his attack, blamed his "sex addiction" for the murderous melee, which he viewed as a sure-fire way, so to speak, to remove their temptations. Although it hasn't been officially determined, it was rumored these spas were fronts for prostitution, and Long's reported confession to police and his parents' statements to authorities appear to confirm it.
In the 1871 mob rampage, though, the massacre of Chinese citizens of L.A. was, in fact, unrelated to its cause: negotiations had broken down over the release of a married Chinese woman abducted for sale as a prostitute, and a spontaneous gang battle broke out — between Chinese factions — with bullets flying. Since few Chinese women lived in L.A. at the time, sex trafficking and such abductions were apparently and sadly common.
Unfortunately for innocent Chinese who had nothing whatsoever to do with the gang battle (only one of those later killed in the mob violence was involved in the original gang incident), an off-duty Hispanic police officer who responded to the violence, "pistol drawn," was mortally shot, and a white rancher who rushed to the cop's aid and then ill-advisedly pursued a shooter was also killed, shot through the heart.
That two members of L.A.'s predominant ethnic populations were killed — a white man and Hispanic man — is what triggered the tragic mob mayhem that followed, along with hysterical and false rumors that Chinese were suddenly killing white people at will all over the then-small city.
This is how it unfolded, according to a 1999 Los Angeles Times report that gave a narrative of the chain of events:
"Gunfire erupted at 4 p.m., just as former city assessor-turned-patrolman Jesus Bilderrain was polishing off a whiskey at Higby's saloon. Most of the barroom patrons shrugged off the commotion, but Bilderrain — pistol in hand — dutifully went out the swinging doors into the street. A short distance away, he found a man named Ah Choy shot through the neck (it was later determined this shooting was related to a feud between two Chinese gangs). As Bilderrain blew his whistle to summon help, bullets struck him in the shoulder and wrist. Running to his rescue, saloon-owner-turned-rancher Robert Thompson was killed, shot through the heart by the same unseen gunmen, who also wounded some of the bystanders.

"… One by one, more victims were hauled from their hiding places, kicked, beaten, stabbed, shot and tortured by their captors. Some were dragged through the streets with ropes around their necks and hanged from a wooden awning over a sidewalk, a covered wagon or the crossbeam of a corral gate. Finally, 15 corpses — including those of a 14-year-old boy and the Chinese community's only physician, Chee Long Tong — dangled in the City of the Angels. Four others died from gunshot wounds, bringing the death toll at the hands of the mob to 19 — 10% of the city's tiny Chinese population."
Although arrests were later made and some perpetrators brought to trial, charges were all thrown out on technicalities during questionable legal proceedings, and prosecutors declined to retry the cases. So everyone got off Scott free. Also, during the riot, mobsters had stolen an estimated $40,000 in cash, gold and jewels from victims.
In its history of the city, the Los Angeles Public Library wrote that although the police department increased its heft and improved its practices after the massacre, not much changed otherwise:
"Vigilante rule began to fade. But the racism endured by Chinese and other minority groups actually worsened. …The massacre did not result in racial tolerance, in fact, anti-Chinese sentiment increased in the following years. The Anti-Coolie club was formed in 1876, counting many prominent citizens among its members, and the newspapers resumed their editorial attacks against the Chinese."
It remains to be seen whether racism against Asian-Americans will generally decrease in the U.S. after the deadly Atlanta spa attacks earlier this month. But the Asian-American community is forcefully speaking out now, with strong support from local, state and federal elected members of their ethnic group, and a host of nonprofit activist organizations.
We can only hope the response to this latest atrocity isn't as unenlightened as Los Angeles' was in 1871.
Indeed, the day after the ruthless and wholly unjustified attack by 500 on the city's Chinese population, local newspapers called the riot a "victory of the patriots over the heathens."
---

Buy either book on Amazon, here (paperback or ebook editions)