Allison Backous Troy teaches at Kuyper College in Grand Rapids, Michigan, and is the creative writing editor for The Other Journal. She graduated from the Seattle Pacific University's Master of Fine Artsin Creative Writing program in 2009.

Lindsey Crittenden is the author of The Water Will Hold You: A Skeptic Learns to Pray and The View from Below: Stories. Her essays, short fiction, and articles have appeared in the New York Times, the San Francisco Chronicle, Image, Bellingham Review, The Best American Spiritual Writing, and other publications. She lives in San Francisco, where she teaches writing at UC Berkeley Extension. Her website is www.lindseycrittenden.com.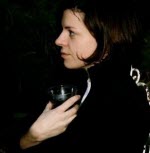 Mississippi native, recent Episcopalian, and sometimes Bostonian, Kelly Foster Lundquist is Image's 2012-2013 Milton Fellow. In 2007, she graduated from Seattle Pacific's Master of Fine Arts in Creative Writing program.

With global experience in TV & radio broadcast journalism, international relief & development, and human rights research, Laura Bramon Good is a versatile and rigorous observer, implementer, and writer. Her creative work appears in The Best Creative Non-Fiction (W.W. Norton), Image, Books & Culture, Featherproof Press, and other outlets. She is based in Washington, DC.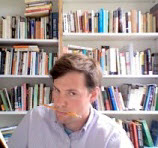 David Griffith is the author of A Good War is Hard to Find: The Art of Violence in America (Soft Skull). He teaches creative writing at Sweet Briar College in Virginia where he lives with his wife Jessica Mesman Griffith and children, Charlotte and Alexander. His essays and reviews have appeared in Image, Utne Reader, The Normal School and online at killingthebuddha.com. He blogs at Pyramid Scheme.

Jessica Mesman Griffith is a widely published essayist and the author of the memoir Love & Salt: A Spiritual Friendship in Letters, winner of the 2014 Christopher Award. She lives in Northern Michigan with her husband, writer David Griffith, and their two children.

Joel Hartse writes about popular music. Over the last decade, he's written for publications like Paste, Geez, Blurt, Christianity Today, Beliefnet, and the Portland Mercury. He's also the author of Sects, Love and Rock & Roll. He teaches and does research about writing at the University of British Columbia.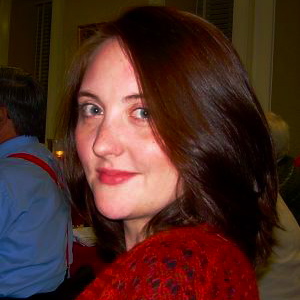 Dyana Herron is a writer and editor living in Philadelphia, PA. She teaches writing classes online at The King's College, and in person at Eastern University. She is a graduate of Seattle Pacific University's MFA Program in Creative Writing, with a concentration in Poetry. Find her online at www.dyanaherron.com.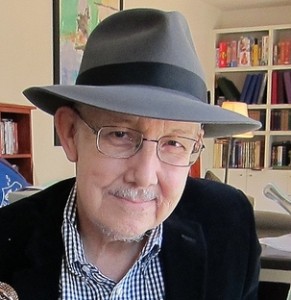 D. G. Myers is a critic and literary historian who taught for nearly a quarter of a century at Texas A&M and Ohio State universities. He is the author of The Elephants Teach and ex-fiction critic for Commentary. He has also written for the New York Times Book Review, the Weekly Standard, Philosophy and Literature, the Sewanee Review, First Things, Jewish Ideas Daily, the Daily Beast, the Barnes & Noble Review, the Journal of the History of Ideas, American Literary History, and other journals.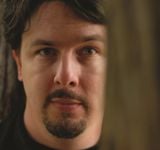 Jeffrey Overstreet is the author of a "memoir of dangerous moviegoing" called Through a Screen Darkly, and a four-volume series of fantasy novels called The Auralia Thread, which includes Auralia's Colors, Cyndere's Midnight, Raven's Ladder, and The Ale Boy's Feast. Jeffrey is a contributing editor for Seattle Pacific University's Response magazine, and he writes about art, faith, and culture for Image, Filmwell, and his own website, LookingCloser.org. His work has also appeared in Paste, Relevant, Books and Culture, and Christianity Today (where he was a film columnist and critic for almost a decade). He lives in Shoreline, Washington. Visit him on Facebook at facebook.com/jeffreyoverstreethq.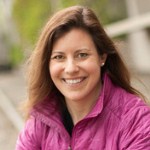 Shannon Huffman Polson is the author of North of Hope: A Daughter's Arctic Journey. Her essays and articles have appeared in a number of literary and commercial  magazines including High Country News, Huffington Post, Cirque Journal and Alaska and Seattle Magazines. She can be found writing or with her her family in Washington State or Alaska, and always at her website, Facebook, and Twitter.

Santiago Ramos is pursuing doctoral studies in philosophy at Boston College. He has written for First Things, Image, the Catholic Key, and the Pitch, a Kansas City weekly.

Jessica Eddings-Roeser is a writer and mother who currently resides in Charlottesville, Virginia with her husband and daughter. While she has a background in education, she is presently home and writing while her family sleeps. Jessica has an MFA from Seattle Pacific University, contributes to Magical Teaching, and has work in Rock and Sling and Art House America.

Chad Thomas Johnston is a slayer of word dragons who resides in Lawrence, Kansas, with his wife Rebekah, their daughter Evangeline, and five felines. He is a regular contributor to IMAGE Journal's "Good Letters" blog at Patheos.com. His writings have also appeared in The Baylor Lariat and at CollapseBoard.com, home to ex-Melody Maker critic/Nirvana-biographer Everett True. In May of 2013, eLectio Publishing released Johnston's writing debut, a whimsical memoir titled Nightmarriage.

Jan Vallone is the author of Pieces of Someday: One Woman's Search for Meaning in Lawyering Family, Italy, Church, and a Tiny Jewish High School,which was released in November, 2013 and has won the Reader Views Reviewers' Choice Award. Her stories have appeared in The Seattle Times, Good Letters, Faith & Values in the Public Square, Catholic Digest, Guideposts Magazine, English Journal, Chicken Soup for the Soul, and Writing it Real. She teaches writing in Seattle.

Brian Volck is a pediatrician living in Cincinnati, who has studiously avoided formal training in theology while reading as much theology as he can get his hands on. His medical interests include international adoption, international medicine and cross-cultural medicine. He lived and worked on the Navajo Reservation in Arizona and regularly travels with medical teams to Central America. He teaches at the University of Cincinnati College of Medicine and his essays, narrative nonfiction, and poetry have appeared in such publications as DoubleTake, America, and St. Anthony Messenger. He co-authored Reclaiming the Body: Christians and the Faithful Use of Modern Medicine (Brazos Press, 2006) and is a graduate of Seattle Pacific University's MFA program in Creative Writing.
Andy Whitman is successfully disguised as a suburbanite. He has written for Paste Magazine, for All Music Guide (allmusic.com), for Christianity Today Magazine, and for Image. He also speaks about music on college campuses and at Arts conferences.

Vic Sizemore earned his MFA in fiction from Seattle Pacific University in 2009. His short stories are published or forthcoming in StoryQuarterly, Southern Humanities Review, Connecticut Review, Portland Review, Blue Mesa Review, Sou'wester, Silk Road Review, Atticus Review, PANK Magazine Fiction Fix, Vol.1 Brooklyn, Conclave, and elsewhere. Excerpts from his novel The Calling are published in Connecticut Review, Portland Review, Prick of the Spindle, Burrow Press Review, Rock & Sling, and Relief. His fiction has won the New Millennium Writings Award for Fiction, and been nominated for Best American Nonrequired Reading and a Pushcart Prize. You can find Vic at http://vicsizemore.wordpress.com/.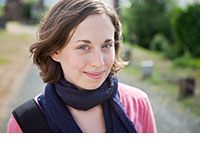 Alissa Wilkinson is Christianity Today's chief film critic and an assistant professor of English and humanities at The King's College in New York City. She taught the "Spirituality and Food" seminar at the Glen Workshop in 2015 and tweets at @alissamarie.

Bradford Winters is a screenwriter/producer in television whose work has included such series as Oz, Kings, Boss, and The Americans. His poems have appeared in Sewanee Theological Review, Spoon River Poetry Review, and Georgetown Review, among other journals. He lives in Brooklyn with his wife and three children.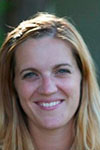 D.L. Mayfield lives and writes in the Midwest, where she currently is a part of a Christian order among the poor. Mayfield's writing has appeared in McSweeney's, Image, Christianity Today, Books and Culture, and The Other Journal. Her book of essays is forthcoming from HarperOne in 2016. Learn more at http://www.dlmayfield.com/.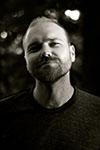 Chris Hoke works with Tierra Nueva in Washington State's Skagit Valley. His first book, WANTED: A Spiritual Pursuit Through Jail, Among Outlaws, and Across Borders comes out from HarperOne in February 2015. Learn more at chris-hoke.com.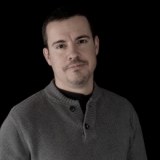 Tony Woodlief lives in North Carolina. His essays have appeared in The Wall Street Journal and The London Times,and his short stories appeared in Image, Ruminate, Saint Katherine Review, and Dappled Things. His website is www.tonywoodlief.com.

Sara Zarr is the author of five novels for young adults, most recently The Lucy Variations, which the New York Times called "an elegant novel." Her sixth, a collaborative novel with Tara Altebrando, came out December 2013. She's a National Book Award finalist and two-time Utah Book Award winner. Her books have been variously named to annual best books lists of the American Library Association, Kirkus, Publisher's Weekly, School Library Journal, the Guardian, the International Reading Association, the New York Public Library and Los Angeles Public Library, and have been translated into many languages. In 2010, she served as a judge for the National Book Award. In fall 2014, she received a MacDowell Colony Fellowship. She currently lives in Salt Lake City, Utah, with her husband, and online at www.sarazarr.com.