(Hi, my original "Ramadan for Christians – a modest journey into Islam" ran into technical difficulties, and I removed it. This is identical, except that it works!)
The Islamic holy month of Ramadan starts Tuesday! Are you familiar with Ramadan? Would you like to learn a little about it?
Ramadan is a month in which Muslims all over the world fast from sunrise to sunset, and feast from sunset to sunrise. It's a time of introspection and seeking God. And it can be edifying for us as Christians to learn about this season – spiritually and culturally.
My husband (an Arab and a lifelong Muslim) has celebrated 60 Ramadans in multiple Arab countries and the US; I (an American and lifelong Christian) have been with him for 35 of those Ramadans. We'd love to tell you about our thoughts and experiences – maybe even a recipe or 2.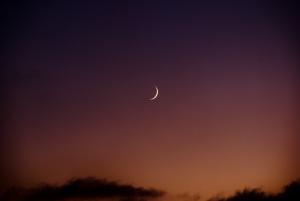 I also hope to bring in a few Muslim guests (from abroad and the US) to tell about their experiences of Ramadan (the month has spiritual and cultural aspects that vary by region and even by family).
Maybe between us all, we can de-mystify Islam just a little in in this too-polarized world.
If you'd like to get a glimpse of Ramadan through my grace-colored glasses and through the eyes of some of my wonderful Muslim friends, I invite you to sign up for my newsletter here. You'll receive a short post for every day of Ramadan (starting Tuesday, April 13) for 30 days, with photos and stories from our time living in Saudi Arabia, the birthplace of Islam. and lots of surprises.
My husband and I would also be willing to answer some questions about the Ramadan – or even about Islam more generally (I'll share an email address for questions in upcoming posts).
Please jump on my mailing list and spend just a minute a day getting to know your Muslim neighbors!
---
YOU MIGHT LIKE TO READ:
Interfaith harmony: the kinship of Christians and Muslims
The deception of "righteousness" (my journey out of conservatism, into progressivism)
Muslims and Christians: we are family, Part One
---
FEATURED IMAGE: "Ramadan رمضان" by bartb_pt is licensed under CC BY-NC-ND 2.0