UPDATE, March 25: The CNN film was very interesting. We at the Humanist Hub and the Humanist Community at Harvard​ were extremely pleased with the entire segment on our community. Watch a great 2 minute preview of that, here,
***
I haven't posted yet about tonight's big CNN​ news special on atheists and Humanists, because although anchor Kyra Phillips​ and her team filmed for five days at the Humanist Hub and the Humanist Community at Harvard​, I didn't want to presume we were in it. But my mother just emailed to say she heard a CNN commercial say something about training Humanist chaplains at Harvard and what was going on? So, maybe I haven't been sharing enough info here!
As I hope you will see, everyone at CNN, from Kyra to CNN Religion and Belief editor Dan Burke to an extensive production staff (special thanks to Elise Zieger, who also played a leading role in the excellent recent CNN special Voices of Auschwitz ) impressed me as putting a tremendous amount of thought and sensitivity into the subject of atheism and Humanism.
We will be watching the documentary at the Hub tonight at 9pm, 30 JFK Street, Harvard Square. My highest hope is that the piece as a whole can mark a turning point where nonreligious Americans begin to be seen, by average Americans, for who we truly are: just as human as anyone else.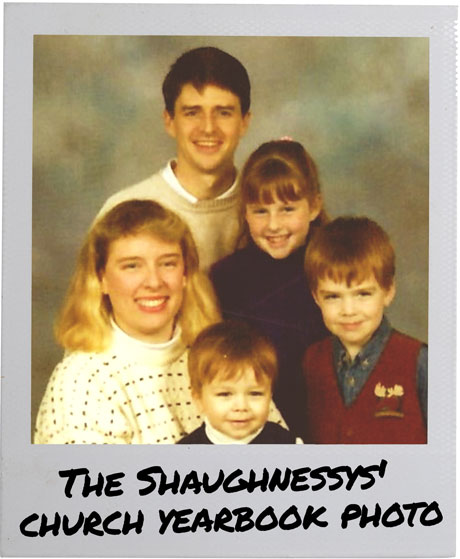 Harry was raised in a cocoon of Catholicism. Nearly everyone the Shaughnessys socialized with belonged to their church or attended their parish school.
Here is a bit of a preview— not involving us but a wonderful portrait of a typical (and wonderfully unique!) atheist family from North Carolina. Families like the the Shaughnessy​'s are making America more diverse, inclusive, and understanding…even if Harry has to regularly don a cape and tights to do it. Know a family a little like them in the Boston area? Please send them our way! We of course have frequent and great programs for nonreligious/interfaith families, and as always, no Harvard affiliation is needed!
I'll post my reaction here sometime after the special airs. I also invite you to follow me on Twitter during the show if that's your thing– also follow our Assistant Humanist Chaplain Vanessa Zoltan, whom we expect to be featured as well, and the @HarvardHumanist account, moderated by the always engaging Nina Lytton. Thanks very much to all who will be watching with us!