Yesterday was Earth Day​; today is Openly Secular​ Day. (Tell at least one person, today, that you are a humanist/atheist/agnostic/ally! Or you could always do what I do and tell almost every single person you've ever met…) So, I'm very proud to pass on that yesterday, one of the top national leaders working on the environment and religion announced she will be openly partnering with the Humanist Community at Harvard​ and our Humanist Hub. Karenna Gore– an attorney, interfaith activist and former Youth Outreach Director of her father Vice President Gore's 2000 Presidential campaign, has announced the founding of a new organization, the "Center for Earth Ethics" at Union Theological Seminary in New York City. The mission of the organization, as described on Twitter, is "Galvanizing religious, spiritual & humanist action on climate & environmental justice." And as part of their launch announcement, the Center for Earth Ethics has put the word out that one of their first projects will be working with us to create a curriculum for children and parents in nonreligious and interfaith families.
#EarthDay news: @HarvardHumanist @HumanistHub partner w/@KarennaGore on new @EarthEthicsCtr @UnionSeminary: http://t.co/aoanhDFBtN SO proud! — Greg Epstein (@gregmepstein) April 22, 2015

I've been speaking with Ms. Gore and her team about this project behind the scenes since her outstanding Religions for the Earth Conference in September 2014, at which her father gave a rousing keynote address. I am delighted to pass on Ms. Gore's enthusiasm to partner with Humanists. Ms. Gore is a true believer that we must gather all progressive and moral voices in the effort to preserve and protect this planet; she understands there are a billion nonreligious people in the world, that we almost all support climate science and climate action. She recognizes that while we nonreligious people may not yet be the most well-organized community, the earth is an issue around which many of us feel deeply motivated to get organized.
@gregmepstein @HarvardHumanist @HumanistHub @EarthEthicsCtr @UnionSeminary me too! This will be fun,fulfilling work together. Many thanks. — Karenna Gore (@KarennaGore) April 23, 2015
This initiative will be part of the 2015-16 expansion of our Humanist Learning Lab, so if you or someone you know has young children and is living in the Cambridge/Boston area, please contact us at info@harvardhumanist.org to talk about registration. No Harvard affiliation needed! You can also hear Ms. Gore introduce the project when she speaks at the Humanist Hub on Sunday, May 31– just two weeks after another climate hero, Tim DeCristopher, also speaks at the Hub. We'll be mobilizing our local community to take environmental action during those weeks.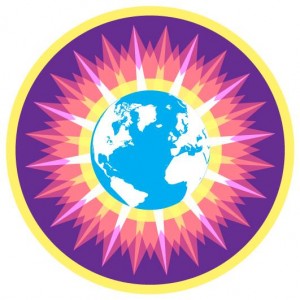 For those out of town, we are also planning to make our curriculum fully available online, for free, and we will be producing some great educational resources for parents and kids. More on all that to come, so stay tuned. And finally, we are currently fundraising to help us expand this project. If you like the idea of a curriculum and teaching materials for nonreligious and interfaith parents and kids, crafted lovingly and according to best practices by leading Harvard scholars in fields like developmental psychology and moral psychology– and/or if you're excited we'll be partnering with Karenna Gore to teach environmental ethics to kids, from a humanistic perspective– we'd love to talk about how your donation could help us make this project bigger and better, faster!