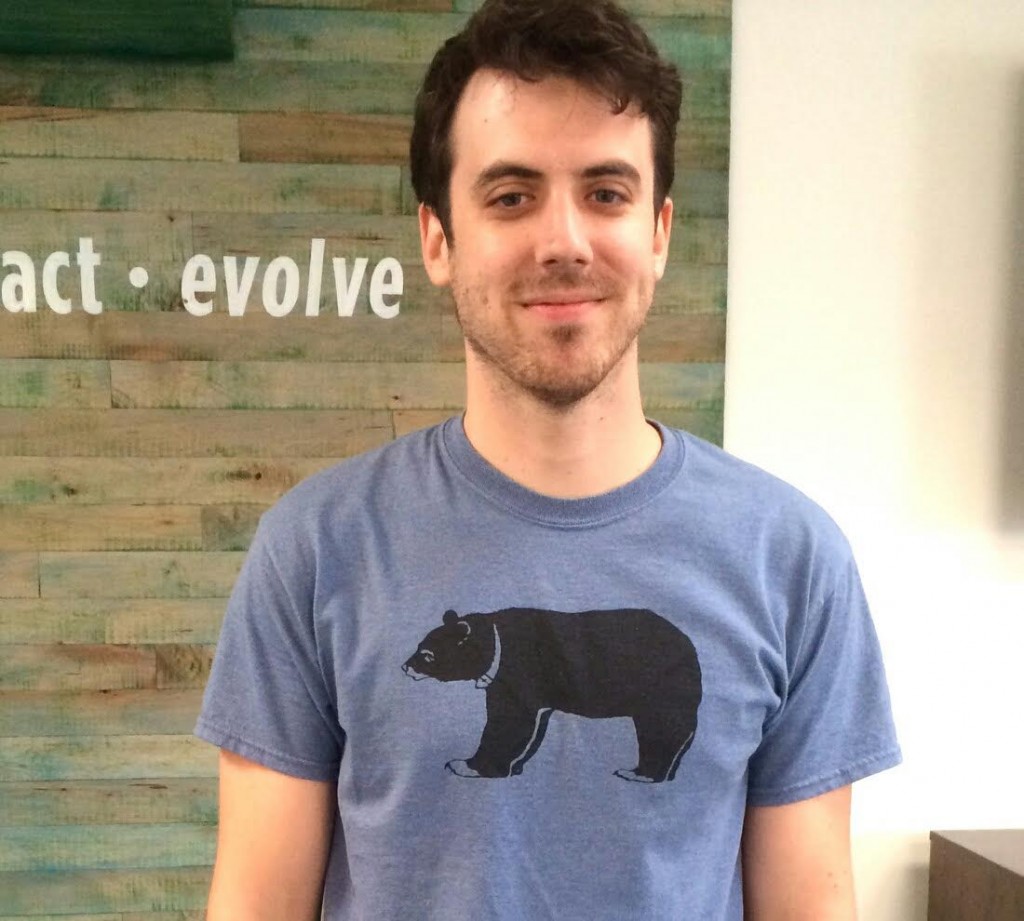 Hello Humanist Hub Parent/ Parents!
My name is Nick Bohl, and I'm the new Learning Lab Coordinator and Teacher at the Humanist Hub. I'm writing to invite you to our Learning Lab open house at Noon on September 27, and to tell you about some of the exciting ways our program is expanding this year!
First, a little about myself: I have several years experience at both of the professional activities I love most: being an educator focused on using creativity to encourage deep learning and personal growth in children, and working as a multimedia artist on YouTube, where I express humanist ideas and philosophy through art, music, and essays. More specifically (Greg Epstein made me list these details, as I'm not used to writing about myself in this way, but he thought you'd be glad to hear them) I've been Head Counselor, Music Director, Trips Director and more at Camp Agawam, one of the oldest and most recognized summer camps in the US; I've worked as a Coordinator at PlayWorks, a national organization dedicated to creating a place for every kid on the playground to feel included, be active, and build valuable social and emotional skills; and my YouTube channel, "A.Hughman" (my middle name is Hugh) has received over a million video views to date. You can check it out here. As you'll see especially in my current video series, "I Wonder," I care deeply about the ideas explored here at the Hub and all the ways they can be expressed.
Now that I'll be joining the Humanist Hub staff full time as of September 1, I'm excited to announce the details of our expanded Learning Lab:
Once a month here at the Hub, we will explore topics like compassion, empathy, community, environmental care, and the world of science. The schedule is here.
Additionally, every week your kids will now have the optional opportunity to extend their creative learning further, exploring the topics more in depth, and build on projects from the class. This new weekly component will also double as a childcare for any families with kids ages 5 – 10 looking to visit our Sunday program from 1:30 – 3pm. We will soon announce details of the pay-as-you-go plan for these additional, optional weekly sessions.
To learn more about all of the above and more, we invite you to join us at our open house, September 27th at 12pm.
We expect to fill our limited spaces in the classroom for our monthly sessions, so if you, or anyone you know, think you may be interested, tuition is $360.00 for the yearlong series of monthly sessions.
You can register here.
If you have any questions or would just like to say hi, feel free to email me, I would be happy to connect with you. You can email me at nick@humanisthub.org, or call at 617-682-7017 ext. 106.
Until then, you can follow our progress on here our blog, for updates on the curriculum and new classroom design.
See you soon,
Nick