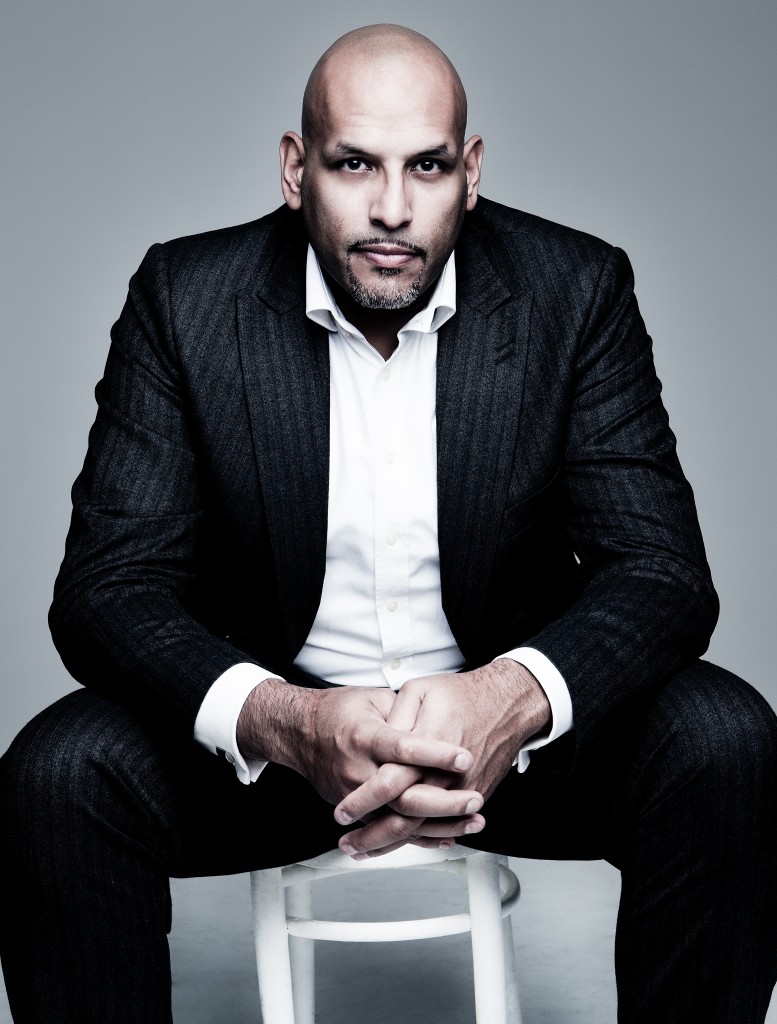 This is part two of a series of posts about the upcoming Humanist Community Day mini-conference in honor of the 2nd anniversary of the opening of the Humanist Hub, a community home for atheists, agnostics and allies in the greater Boston area. For our second of 3 Humanist Community Day speaker sessions, The Humanist Hub and the Humanist Community at Harvard are thrilled to honor John Amaechi, OBE as our 2015 Harvard Humanist of the Year.
John Amaechi, OBE is a New York Times best-selling author, psychologist, performance coach, and former NBA basketball player.
Amaechi's book Man in the Middle chronicles his extraordinary journey from awkward, overweight English lad to jet-setting NBA star. Along the way, he endured endless obstacles to his hoop dreams—being abandoned by his father, being cut from his first college team, recovering from a life-threatening injury, playing for abusive coaches, and losing his mother — while also protecting a vital secret that could have ended his career: John Amaechi was gay.
In his poignant and intimate memoir, Amaechi takes us into the hypermasculine world of professional sports and into the very center of his soul. As tender as it is brutally frank, Man in the Middle follows him from the rough streets of Manchester to Penn State (where he first achieved basketball stardom and began to recognize his sexuality) to the cities (Orlando, Houston, Salt Lake City) and countries (Greece, France) in which he played. A moving story of adversity and diversity, Man in the Middle is a testament to the power of one man's convictions and to the universal desire to make the world a better place.
The Humanist Hub and HCH were first made aware of Amaechi's inspiring work and voice through his compelling "Big Think" video, in which he frankly discusses his atheism, his mother's inspirational example, –and his desire to be a Jedi.
For tickets and all other details of our Humanist Community Day schedule, visit our Eventbrite page.