Today marks the national Day of Solidarity for Black Non-Believers. Founded in 2011, it is a day that has grown more relevant and important each year, and feels particularly relevant this year: not only has racial justice finally risen to the very top tier of national priorities for discussion and debate in a major election year, but the current generation of civil rights leaders has been nationally noted for keeping religious leaders "at arms length." Even some of today's most prominent young black religious leaders now openly acknowledge they must take a backseat to more secular forces. "I take my orders from 23 year-old queer women," said Rev. Osagyefo Uhuru Sekou, a St. Louis-based pastor and public theologian at the forefront of protests in and after Ferguson, MO. And arguably the most influential book on race in America to be published this past year, Between the World and Me by Ta-Nehisi Coates, is also arguably the most important book on atheism in my generation.
At The Humanist Hub and the Humanist Community at Harvard we hope to do our part today by hosting one of the most important public intellectuals in the nation on the topic of race in general and on black atheism especially– Dr. Jelani Cobb, a staff writer covering race, politics, history and culture for The New Yorker. Cobb is also the Director of the Center for Africana Studies, and an associate professor, at the University of Connecticut. Professor Cobb has won numerous awards and recognitions for his influential writing.
We were thrilled Cobb was willing to come to Harvard and specifically to our humanist center today to reflect, given the centrality of religious belief to the history of black Americans as to almost be inseparable from it, on how one can understand that history, reconcile it with disbelief. Expect bracing remarks from this frequently-cited and inspiring thinker who lists himself as a "foxhole atheist" in his bio on Twitter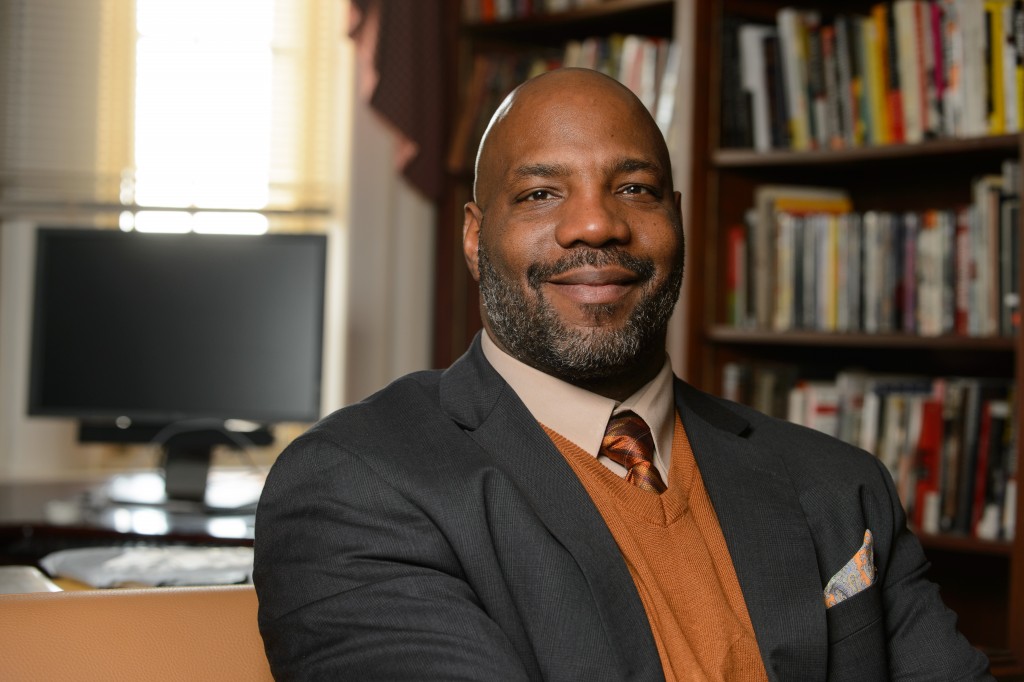 For those who are local we would love to see you at the program– today at 1:30pm in Harvard Square: Dr. Jelani Cobb: Reasonable Doubts: A Black Atheist Confronts History! We will also live stream the program, which will also feature brief reflections from several leaders at the Humanist Hub, on the importance of humanists working towards racial justice and healing. We will also post the video immediately afterwards. Links to streaming and video can be found at the Humanist Hub's Facebook page. Drop us a note there to share your thoughts!
–Greg Epstein, Humanist Chaplain at Harvard and Humanist Hub Executive Director