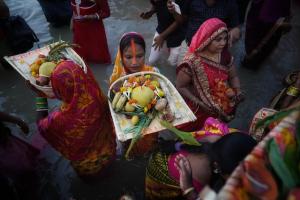 Vegetarianism may be gaining traction in today's lifestyles, but history dictated the gods prefer consuming animal meat during religious rituals, as it's more valuable. In the Old Testament of the Christian bible, God accepted Abel's offering when he brought in a shepherd but rejected Cain's vegetable sacrifice.
Religions and traditions have indeed influenced people's decision to include meat in their diet. However, factors like sustenance and availability of goods also matter in diet options. Typically, whether a practicer of a religion eats meat comes down to the freedom of nutritional choice.
Animals as an Offering to the Deities During Ancient Times
In ancient Greek and Roman religions, offering animal sacrifice showed gratitude, atoned for a crime, appeased the gods and gained favors from them. Human sacrifices were made in the beginning, but as civilization spread throughout the country, it ceased and was replaced with animal sacrifice.
Initially, the entire animal was burned as an offering. But during the time of Homer — a Greek poet — the general practice changed to burning only the legs and intestines of a domestic animal, like a bull, cow, ram, lamb, pig, goat and horse, while the remaining part was eaten during a festive meal. The same practice is performed in Rome, mainly using pig, sheep and ox meat as offerings.
Sacrificial Customs in India and China 
With the help of technology, people have understood food and nutrient counts. Many choose to eat meat as animal protein contains many nutrients like calcium, vitamin B12 and D and omega-3 fat, which the body needs for proper function. But in older times, people couldn't care less about nutrient counts, as feeding on meat was mainly tied to religious rituals.
Religious Rituals in India
People nowadays think of India as a vegetarian nation at large, but offering meat in prayer rites was a shared practice in many of its sub-religions. Indians believe in several gods and goddesses, and food offerings were the highlight of religious rituals and ceremonies. They make offerings to propitiate the gods.
The Vedas — which hold the scriptures of the oldest Hinduism, believed to be composed around 1500 BCE — support the practice of offering meat and fish. People were "permitted" to kill cows, goats, horses, and sheep as sacrifices under the belief some gods and goddesses preferred meat. Based on the Vedas, 50 out of the 250 types of animal meat are sacred and can be offerings.
Regions like the Agri-Koli community in the state of Maharashtra and the Saraswat Brahmin community in modern-day Punjab and Rajasthan also observe offering a grand feast of meat and fish to their gods.
Chinese Religious Rituals
Although Chinese Buddhism promoted a vegetarian diet, the opposite practice of animal offering was performed in some regions until the early twentieth century. The imperial court sponsored meat and blood for divine beings during rites. After the gods blessed these offerings, participants would divide the meat and share it with others based on their status. Offering animal meat was a powerful symbol associated with the gods.
Such a custom was also adopted by Chinese peasants, where they would kill livestock to offer to the god of soil during thanksgiving festivals and then consume it. The practice had social and cultural significance. It signified belongingness and contributed to improving the bonds of people within a community. Refusing to eat meat meant cutting ties with the community and the connection necessary for survival.
Diet Patterns in Various Religions
Each religion has set principles regarding meat consumption and general diet. Surprisingly, most religions consume meat as part of their lifestyle despite having roots in long-term vegetarianism.
Judaism
Jewish people follow a Kosher diet — a combination of meat and plants — and religion has a part in this. The unique aspect of this diet is the selection of consumable meat.
For instance, they eat animals that chew the cud and have cloven hooves, like sheep, goats and deer. Pigs and camels don't meet this requirement. Additionally, animals should be slaughtered in a special way called shechita.
According to a survey conducted by Pew Research Center, only 3% of Jewish people are vegetarian or vegan. Ninety-five percent of Orthodox practicers say they observe a kosher diet that includes eating meat.
Islam 
Like the Jewish people, Islamic practicers also have a ritual for animal butchering called halal. The Quran teachings allow them to eat meat except from pigs, cats, dogs, monkeys, and other "haram" or forbidden animals. But one exception makes it lawful — when you're facing starvation and there's no other option but to eat banned meat.
Hinduism
Hindus have contrasting beliefs on animal meat consumption. Traditionally, sacrificial offerings justify eating fish and meat, so animal killing was tolerated. Depending on the class, religion and family, people may eat or abstain from it. Nowadays, choosing a vegetarian is more of an individual rather than a collective choice for most Hindus.
Some Hindus practice the principle of ahimsa or the absence of the desire to kill, including animals. Those who consider religion highly important observe a strict plant-based diet.
It's important to note vegetarianism has many definitions in India and doesn't automatically mean the person skips meat. For example, the pescetarian diet is very popular, which includes fish but not other meats. Over 80% of Hindus have restrictions on meat consumption, such as when and what kind.
Buddhism
Buddhism has three main schools — Mahayana, Vajrayana and Theravada. Theravada traditions approve meat consumption, while Mahayana sticks to a strict vegetarian diet. From this alone, the differences in teachings and interpretations in religious texts result in an inconsistent law about what kind of diet is suitable for a Buddhist.
However, the majority of Buddhists are meat eaters. In China — where 18% of the population is Buddhist — 14% eat meat, while only 4% follow a plant-based diet. On the other hand, Tibetan Buddhists eat meat mainly due to the unfavorable geography, and scarce availability of vegetables and fruits growing on their lands.
Christianism
There are a massive 45,000 denominations of Christianity around the world. Depending on the branch, some Christians may pursue vegetarianism or the opposite of it. The connection between Christianity and vegetarianism disconnects from t faith and is more rooted in personal choice for the most part.
According to the book of Genesis 1:26, God gave humans a "dominion" over other creatures. This superiority is cemented when God created humans based on "His image," making humans soul-bearing creatures unlike animals. Hence, most Christians are omnivores.
But Seventh-day Adventist Christians have a different interpretation of these texts. Instead of ruling, they believe humans are stewards of other creatures, and that God created plants, fruits and seeds for human food. Still, most Christians are voracious meat eaters. Going for a plant-based diet is more of a personal choice than influenced by religion.
Eating Meat Mostly Boils Down to Personal Choice
Whether you eat meat, choose which kinds to consume or are a vegetarian, it usually comes down to personal preference. While religious rituals and traditions have impacted people's diet patterns, modern consumers make decisions based on their free will and principles.