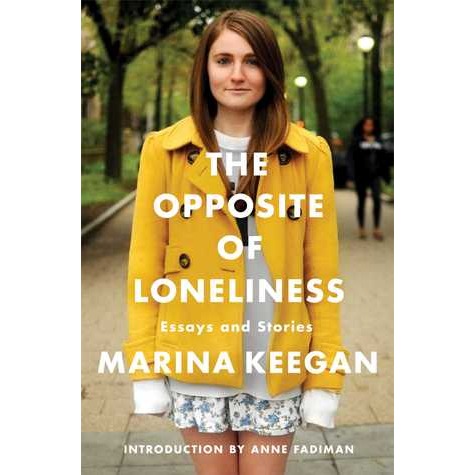 Nicholas Kristof writes in the New York Times of a college graduate who died too soon and had a message about hearing a higher calling for all of us:
 Two years ago, Marina Keegan's life brimmed with promise. She was graduating with high honors from Yale University, already a precocious writer about to take up a job at The New Yorker.
She had a play that was about to be produced. She had sparked a national conversation about whether graduates should seek meaning or money.
In keeping with that early promise, Keegan's first book, The Opposite of Loneliness, is scheduled to be published in a few days. The title comes from an essay that she wrote in the graduation issue of the Yale newspaper; it was viewed online more than one million times. The book is a triumph, but also a tragedy — for it's posthumous.
Read more here.  Keegan's original "Opposite of Loneliness" essay is here.