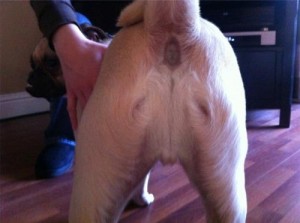 Facebook, where old fads get a second life, has offered up a new photo: an image of Jesus on a dog's butt.
The current photo making the rounds appears to be that of a pug or pug mix, shared by Reddit user Feature_Creature, with the title "It's a MIRACLE! Take that Jesus Toast. It shows what certainly looks like Jesus on the dog's rear end.  But is this an old story or another appearance of God on a dog?
In 2006, Jessica White, a photgrapher and artist based in Los Angeles, allegedly snapped this photo of her dog, Angus MacDougall, a 3-year-old terrier mix: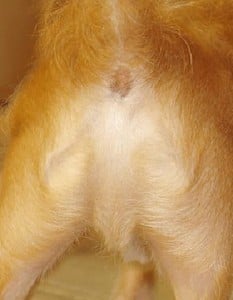 It made the internet rounds for years, and is still being shared today.
Is it possible Jesus has appeared not just on one dog's butt, but two? The latest photo is a pug; Angus was a terrier. So if it is truly a second appearance … what (if anything) does it mean? (Other than we got to have a little giggle today.)