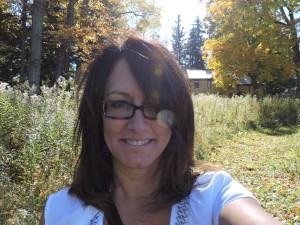 Award winning humor columnist, blogger and freelance writer Joanne Brokaw spends her days dreaming of things she'd like to do but probably never will – like swimming with dolphins, cleaning the attic, and someday overcoming the trauma of elementary school picture day.
She's spent the majority of her professional writing career covering entertainment for dozens of newspapers, magazines and websites in the U.S. and Canada.
A collection of her humor columns, What The Dog Said, was published in 2013 by Wordcrafts Press. A portion of the royalties from the sale of the book benefits animal charity Rochester Hope For Pets. She also volunteers for Rescue Pit, a pit bull rescue in Rochester, NY.
She loves to spend time in cemeteries and is fascinated with local history, especially the stories of Rochester's forgotten residents, from innovators and adventurers to madams and murder victims. She's currently working on her second book, focused on people buried at historic Mt. Hope Cemetery. She also pens a monthly humor column for the San Diego-based inspirational Refreshed Magazine.
Joanne lives in Western NY with two dogs, a cat, some chickens, an army of dust bunnies and one very patient husband. You can learn more on her website, www.joannebrokaw.com.