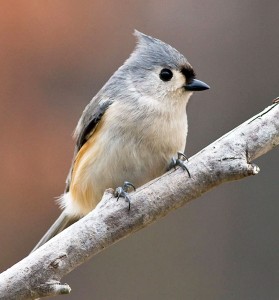 From December 14 through January 5 tens of thousands of volunteers throughout the Americas will take part in what has become an annual family tradition: The 112th Audubon Society's Annual Christmas Bird Count.
This is the longest-running wildlife census to assess the health of bird populations and help guide conservation action. And its success depends on families and students, birders and scientists, armed with binoculars, bird guides and checklists who go out on an annual mission to count our feathered friends.
And you don't need to be a scientist to take part. The Christmas Bird Count relies on volunteers who join a "Count Circle," which focus on specific geographical areas. Each circle is led by a Count Compiler so even if you are a beginning birder, you will be able to join a group that includes at least one experienced birdwatcher.
And if you live within the boundaries of a Count Circle, then you can make arrangements with a Count Compiler and then stay home and report the birds that visit your feeder.
We're not talking wild and exotic birds, here, although sometimes someone spies something really special. The tufted titmouse pictured above is actually a regular visitor to my backyard feeder, along with countless sparrows, chickadees, cardinals, and one super cool woodpecker.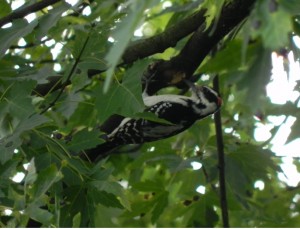 "Everyone who takes part in the Christmas Bird Count plays a critical role in helping us focus attention and conservation where it is most needed," said Audubon's Christmas Bird Count Director, Geoff LeBaron, in a press release. "In addition to Audubon's reports on the impacts of Climate Change on birds and our analysis of
Common Birds in Decline
, it is the foundation for
Audubon's WatchList
, which most identified species in dire need of conservation help."
Last year, a total of 2,215 counts and 62,624 people tallied over 60 million birds during the Christmas Bird Count. Counts took place in all 50 states, all Canadian provinces, plus 107 count circles in Latin America, the Caribbean, and the Pacific Islands. The first ever CBC tally was submitted from Haiti, where the count circle is located at Les Cayes, the birthplace of John James Audubon. In Colombia, the Audubon count is a crucially important monitoring system of biodiversity in the country.
There is a $5 fee per person per county for field participants. Feeder watchers do not need to pay the fee, and all observers 18 and under may count for free. These fees fund the program and help to cover the costs of generating materials for Compilers, producing an annual CBC summary issue, and maintaining the CBC website and database. If you'd like to take part in this season's count, visit the Audubon website to find a Count Circle near you.